[Image by Gerd Altmann from Pixabay]
Good morning,
It is that time of the year when we have started to reflect upon all that has transpired over the months and think about the kind of people we ought to evolve into. The exercise compelled us to pick up The Wisdom of Insecurity: A Message for an Age of Anxiety by the philosopher Alan W Watts. There is much he offers to think about.
"We must here make a clear distinction between belief and faith, because, in general practice, belief has come to mean a state of mind which is almost the opposite of faith. Belief, as I use the word here, is the insistence that the truth is what one would 'lief' or wish it to be. The believer will open his mind to the truth on condition that it fits in with his preconceived ideas and wishes. Faith, on the other hand, is an unreserved opening of the mind to the truth, whatever it may turn out to be. Faith has no preconceptions; it is a plunge into the unknown. Belief clings, but faith lets go. In this sense of the word, faith is the essential virtue of science, and likewise of any religion that is not self-deception.
"Most of us believe in order to feel secure, in order to make our individual lives seem valuable and meaningful. Belief has thus become an attempt to hang on to life, to grasp and keep it for one's own. But you cannot understand life and its mysteries as long as you try to grasp it. Indeed, you cannot grasp it, just as you cannot walk off with a river in a bucket. If you try to capture running water in a bucket, it is clear that you do not understand it and that you will always be disappointed, for in the bucket the water does not run. To 'have' running water you must let go of it and let it run. The same is true of life and of God….
"To discover the ultimate Reality of life—the Absolute, the eternal, God—you must cease to try to grasp it in the forms of idols. These idols are not just crude images, such as the mental picture of God as an old gentleman on a golden throne. They are our beliefs, our cherished preconceptions of the truth, which block the unreserved openings of mind and heart to reality. The legitimate use of images is to express the truth, not to possess it."
Have a peaceful day!
Note: We are taking a year-end break starting December 24. You won't get the FF Daily newsletters from December 25, 2020, till January 3, 2021.
We will be back with a great lineup of stories and conversations from January 4, 2021.
In this issue
The Month of Melody in the Year of Pandemic
When does change happen?
It's all so simple, but
The Month of Melody in the Year of Pandemic
It's Music Season in Chennai. As our former colleague S Srinivasan wrote in Forbes India, "An introduction to Carnatic music is sure to rank among the most romantic moments in anybody's life. Chennai lives this romance throughout the year, but never as intensely as in December. When they say 'Season' down there, they aren't talking about the balminess of the weather but the flow of music in the month of Margazhi."
Only, this year, the pandemic has come in the way of that flow. In The Indian Express, Carnatic vocalists Ranjani and Gayatri share how the journey has been for musicians and fans.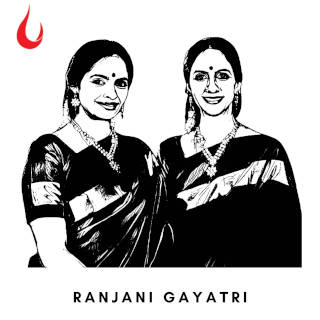 "At the ongoing December concerts, both free and ticketed virtual content have filled the vacuum of empty auditoriums."
They write: "The journey to the virtual world was less than smooth for artistes. The first few months saw a grand pageantry of musical content being shared on social media in the form of unseen videos and solo performances from the family room. This content was enthusiastically received by fans—indeed, this offered a welcome diversion from the painful parade of pandemic news. As the gravity of the pandemic deepened and its long-term implications unfolded, it was time for us to look for sustainable alternatives.
"As we embarked on this journey, we had more questions than answers. Should content be free? What should be the format? We realised that musical content simply cannot be presented in good form without aspects that enrich the experience—good recording, suitable stage and careful editing. With apprehension, we introduced a fee model and have been pleasantly surprised by the response. Music lovers have been willing to pay for concerts produced well. Importantly, it has enabled artistes to recreate much of the impact of a live concert in a virtual reality."
Dig Deeper
Pandemic has forced classical musicians to adapt to the virtual mode | The Indian Express
For Carnatic fans, here's a song from their Roof Garden series | On YouTube
When does change happen?
Change happens when there is a lot of activity at the intersection of two different fields. Here's an example from the ongoing fight between Big Tech and US regulators. The New York Times reports, "Federal regulators and state attorneys general had expressed growing unease about the unchecked power of the technology giants. But many had struggled with how to bring a case because of the complexity of the companies and the markets they competed in."
Enter Dina Srinivasan, a digital advertising executive at WPP, the world's largest advertising agency, who quit her job to write academic papers with an insider's perspective. The newspaper quotes NYU professor Thomas Philippon: "Her work has allowed policymakers to clarify their ideas, to move from a confused state of being worried to a state where they can articulate the specifics of what they worry about."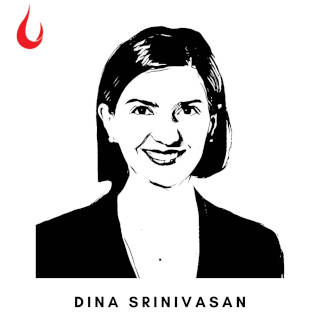 "Who the heck consents to having a company track them across the internet? They could only do it because they had monopoly power to do something that clearly goes against consumer interests."
Srinivasan's entry into the world of academics makes for a fascinating story. The New York Times writes: "Ms. Srinivasan said she had an epiphany in June 2014, when Facebook announced that it would start tracking the behaviour of users across the internet—and outside of its network—to sharpen its ad targeting. Even as her colleagues celebrated the news as an important breakthrough for advertisers, Ms. Srinivasan couldn't shake the feeling that this represented a failure of the free market.
"'Who the heck consents to having a company track them across the internet,' she remembered thinking. 'They could only do it because they had monopoly power to do something that clearly goes against consumer interests.'"
Dig Deeper
It's all so simple, but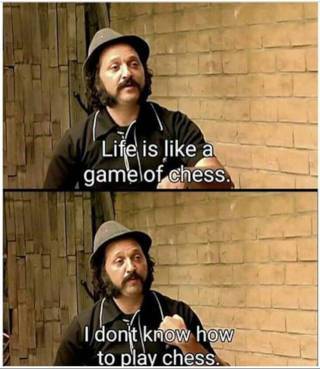 (Via WhatsApp)
Tell us what you think and find noteworthy. Head over to our our Slack channel.
And if you missed previous editions of this newsletter, they're all archived here.
Bookmark Founding Fuel's special section on Thriving in Volatile Times. All our stories on how individuals and businesses are responding to the pandemic until now are posted there.
Warm regards,
Team Founding Fuel
(Note: Founding Fuel may earn commissions for purchases made through the Amazon affiliate links in this article.)