[Image by Jan Alexander from Pixabay]
Good morning,
In his best seller, The World Is Flat: A Brief History of the Twenty-First Century, Thomas L Friedman explains how he came up with the title. The inspiration, in short, was Nandan Nilekani. This is how Friedman describes it in his colourful prose.
"We were sitting on the couch outside of Nilekani's office, waiting for the TV crew to set up its cameras. At one point, summing up the implications of all this, Nilekani uttered a phrase that rang in my ear. He said to me, 'Tom, the playing field is being levelled.' He meant that countries like India are now able to compete for global knowledge work as never before—and that America had better get ready for this. America was going to be challenged, but, he insisted, the challenge would be good for America because we are always at our best when we are being challenged. As I left the Infosys campus that evening and bounced along the road back to Bangalore, I kept chewing on that phrase: 'The playing field is being leveled.'
"What Nandan is saying, I thought, is that the playing field is being flattened…
"Flattened? Flattened? My God, he's telling me the world is flat!"
The book was published in 2005. Infosys has grown from $1.5 billion then to over $12 billion now. Nilekani's own journey since then has been even more spectacular. He left Infosys to lead Aadhaar, India's digital identity project. He has been the guiding force of India Stack, which includes UPI, which did 2 billion transactions in December 2020. He co-founded Ekstep, which recently announced an education platform that promises to fundamentally transform school education in the country. His influence on public policy, especially with respect to technology as a social good, is not limited to just India, but extends to institutions such as the World Bank and philanthropists such as Bill Gates. Interestingly, he also made a return to Infosys when it was floundering, and has been guiding its return to form.
If you are wondering what Nilekani, with all this experience, is thinking today, here's a chance to listen to him. Haresh Chawla, who just published the 2021 edition of his hugely popular Trendspotting series, will be in conversation with Nilekani today, and both of them will take the audience through a journey into the near future. If you haven't registered already, here's the link: http://bit.ly/FFTrendspotting
In this issue
Jacqueline Novogratz on understanding communities
Seven types of rest
Time and distance: Special Theory of Relativity
Have a great day!
Jacqueline Novogratz on understanding communities
In her interview with IDR, Jacqueline Novogratz, founder and CEO of Acumen, a global nonprofit that invests in social enterprises, shares an important lesson from her work in Africa back in the 80s.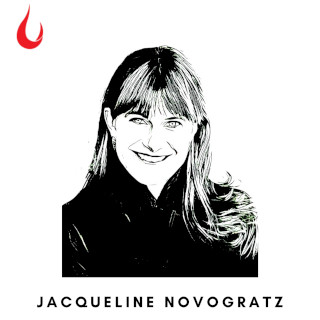 "Often, society celebrates those who are doing the easy thing, not the right thing."
She says: "When I was starting the first women's microfinance bank in Rwanda, back in the 1980s, my assumption was that the community would know what they want, and all I had to do was go into the villages and speak with them. At the beginning, I was very confused because even though I was building a women's bank, the men were the only ones who ever spoke. Even when I proactively asked the women what they want, if there was a man in the room, they would either not answer, or answer in a way that I knew wasn't true. Finally, after I had built a lot of trust, I sat some of the women down and asked them, 'What is going on here?' They responded saying that if a man is in the room, they don't have a voice.
"Often, society celebrates those who are doing the easy thing, not the right thing.
"This was never in my set of assumptions, partly due to my own privilege and worldview. Once I realised that to build a women's bank we need to have only women in the room to make decisions, it was a game changer. But slowly, even within these groups of women, I started to understand who the power players were and who the moral leaders were—the ones listening to others in their community and making decisions on behalf of the community in a way that the community valued.
"But all of this can be hard to do, especially when you're young and just starting out."
Dig deeper
Seven types of rest
Saundra Dalton-Smith, author of Sacred Rest: Recover Your Life, Renew Your Energy, Restore Your Sanity, says, "we go through life thinking we've rested because we have gotten enough sleep—but in reality we are missing out on the other types of rest we desperately need."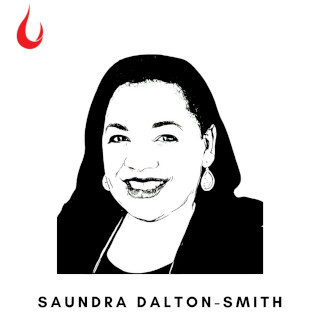 "We're suffering from a rest deficit because we don't understand the true power of rest."
She says there are seven types of rest we all need.
Physical rest—sleeping and napping.
Mental rest—regular breaks from work
Sensory rest—off screen time
Creative rest—taking time to appreciate nature/art
Emotional rest—time and space to freely express feelings
Social rest—rest from exhausting interactions
Spiritual rest—feeling a deep sense of belonging, love, acceptance and purpose.
Dig deeper
Time and distance: Special Theory of Relativity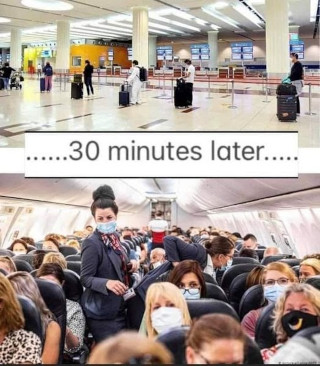 (Via WhatsApp)
Tell us what you think and find noteworthy. Head over to our our Slack channel.
And if you missed previous editions of this newsletter, they're all archived here.
Bookmark Founding Fuel's special section on Thriving in Volatile Times. All our stories on how individuals and businesses are responding to the pandemic until now are posted there.
Warm regards,
Team Founding Fuel
(Note: Founding Fuel may earn commissions for purchases made through the Amazon affiliate links in this article.)