[From Unsplash]
Good morning,
In her book Growing on the Way: Systems Thinking for Messy Situations, Rosalind Armson shares a fascinating story about a seaside town in the South of England.
She writes, "many of its holiday guest houses were no longer up to the standard visitors expected and the owners could not raise the capital needed for improvements. Government funding was available for towns that provided rehabilitation centres for drugs offenders so the town council encouraged the purchase of guest houses for conversion. There was a national demand for rehabilitation centres from courts, which saw rehabilitation as an effective alternative to prison. Property developers were keen to acquire properties and let them to the contractors providing rehabilitation services. It looked like a solution to several problems: the courts' problem, the council's problem and the property owners' problem. For property developers and contractors, it was a revenue opportunity. The centres acquired contracts to treat specified numbers of drug addicts for rehabilitation.
"Things did not go as expected. Drug rehabilitation programmes have huge failure rates, especially when ordered by courts. The drug users lack self-motivation and their 'sentence' lasts for a prescribed time, often without consideration of their progress. In this case, once their rehabilitation period ended, un-rehabilitated drug users, having no homes or support networks elsewhere, moved into low-cost accommodation in the town. This depressed property values and created no-go neighbourhoods. Local demand for heroin, cocaine and other substances increased, attracting dealers to the town and increasing the crime rate as addicts sought money to support their habit. Parks became no-go areas for children and dogs because of discarded needles. Life became difficult for local residents. Demands on local social services rocketed. The town acquired a 'dangerous' reputation and families no longer came to enjoy the town and its beach.
"The solution had passed problems onto residents and visitors. The situation had become even messier than before."
In this issue
Do travel bans help?
The trouble with Balochistan
How we buy books
Do travel bans help?
The Atlantic has an interesting interview with Boghuma Kabisen Titanji, an infectious-disease physician, virologist, and global-health expert at Emory University. Among other things, the magazine asked Dr Titanji about the travel bans imposed by several countries, especially on those travelling from African countries. Here's her response.
"Historically, there is a lot of evidence that by the time a travel ban is instituted, the virus has already gone … and potentially well beyond the borders of the countries that [the ban is] restricting travel from. Instituting travel bans as a knee-jerk reaction can send the wrong message to countries that are contributing to the global effort of virus surveillance. We could end up disincentivizing countries from reporting because they fear retaliation. There are other measures that could be taken to ensure that travel is safe. For example, to get an international flight, you have to be fully vaccinated as a requirement for most countries, or show proof of negative tests.
"We will be better served if we put the emphasis on the countries that have seen the highest number of cases of this new emerging variant: providing them with the resources to actually contain the variant, and making sure that they have the resources for testing, for isolating cases, for doing the science that we need to better understand Omicron."
Dig deeper
The trouble with Balochistan
The Balochistan province in Pakistan has a long and troubled history with the federal government in Islamabad. "It is crucial to its economy, with some of the world's largest deposits of copper and gold, and Pakistan's richest deposits of coal, oil, and natural gas. Recently, Pakistan's state-owned petroleum company announced the discovery of massive gas deposits—one trillion cubic feet—in the province," writes Vivek Kelkar in The Cosmopolitan Globalist. Analysts from India are watching the developments there with much interest because over the decades, people from the province have wanted to secede into a separate union. Over decades though, successive governments have deployed carrots and sticks in various measures to keep the territory and its people together.
China has interests in Balochistan as well because Gwadar port lies there and it is crucial to the Belt-and-Road Initiative (BRI) that it is funding to eventually connect 70 countries. "The Gwadar port is a vital ornament on China's string of pearls—a series of ports, from Djibouti in the Horn of Africa to the Taiwan Strait, that will allow China to project power across the region. Gwadar is also China's access point to the Persian Gulf, via a superhighway from Xinjiang through Kashmir and Pakistan, now under construction," Kelkar points out.
Where does India come in? Kelkar's conversations have it that "Any problems in South Asia perforce involve India. Delhi officially denies interfering in Balochistan. But Islamabad blames India for every violent incident. It has sought to portray India, both at the UN and other forums, as the mastermind behind the unrest in Balochistan, arguing that locals would have little incentive to pursue violent ends without Delhi's support."
Dig deeper
How we buy books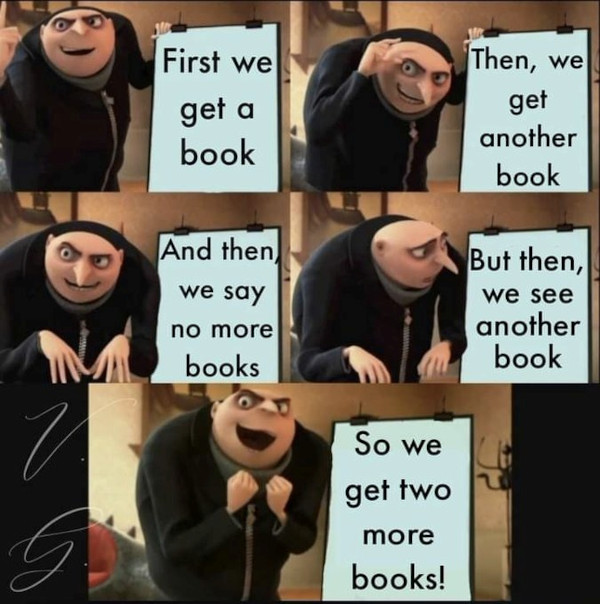 (Via WhatsApp)
Found anything interesting and noteworthy? Send it to us and we will share it through this newsletter.
And if you missed previous editions of this newsletter, they're all archived here.
Warm regards,
Team Founding Fuel
(Note: Founding Fuel may earn commissions for purchases made through the Amazon affiliate links in this article.)