Dear Friend,
It is with much amazement the all of us at Team Founding Fuel exchange notes or call each other up every morning. Because each day, something is reported that gets our attention. And we watch, listen, wonder, think, debate over how much the ground beneath our feet has shifted since we went to bed last night—and how best to interpret whatever is it that really transpired. How do you make sense of it all? Why is it so difficult?
Without getting into minutiae, allow me to draw your attention to one number. In 1970, the USA imported $54 billion worth of goods and services. Last year, it stood at $2.7 trillion. Pause and ask how and when did it happen? Was it possible that in this efficient "Flat World", real people stared at bleak futures as they were losing real jobs and real livelihoods to unknown "aliens" from other parts of the world?
On the face of change like this, is it possible then Barack Obama's original 2008 campaign promise of "Yes We Can!" and "Change We Need" suddenly rings hollow? Instead, Donald Trump's "Make America Great Again" now sounds more urgent and real. But I say this with the benefit of hindsight.
Now, hindsight is a luxury policy and decision makers at the highest echelons in government and business—the primary lubricants of our society—don't have. For various reasons, they feel compelled to focus on moving economies, getting companies to survive, cater to angrier vote banks, and answer louder shareholders. Knee jerk solutions erupt in violent protests and undesirable vigilantism of the kind that gets reported every day.
But long-term solutions lie in building an ecosystem of entrepreneurs who can survive systemic shocks, peering under the hood, look at the most pressing issue on hand, scan history, understand contemporary realities, and build sustainable solutions. This much the all of us are clear about.
That means, it is mandatory the all of us think of ourselves as entrepreneurs. It is a not just the need of our times, but a moral imperative and is a theme Nobel Prize Laureate and founder of the Grameen Bank, Muhammad Yunus has delved into deeply. He has the evidence on his side as well.
Then there is the issue of peering under the hood to understand our world. That is what N Dayasindhu sets out to do in his most recent piece on Founding Fuel beginning with the debate on Artificial Intelligence (AI) in India. Whoever would have imagined, he asks, that there are now 160 million active WhatsApp users in India as opposed to only about 28 million credit card users? And that the Unified Payments Interface (UPI) platform, a subject now of intense scrutiny and debate, can be a game changer and disruptor. But to understand why, he suggests, context and history is pertinent. His succinct essay does just that.
While on AI, there is that other animal called the Internet of Things (IoT) everyone is trying to make sense of. What happens to the world when physical objects are integrated into it seamlessly and controlled remotely? What opportunities, benefits and disruptions does it create? Why have as many people latched on here and what has gotten as many excited?
To understand it better, we have partnered with people driving the IoT ecosystem in India for a four-hour workshop in Bengaluru on April 27, 2017 at Hotel Park Plaza. For details and to reserve a seat, email us on iot@foundingfuel.com.
If you like our newsletter, do share it with your friends and colleagues and ask them to subscribe to it.
My very best,
For Team Founding Fuel.
Charles Assisi
Featured Stories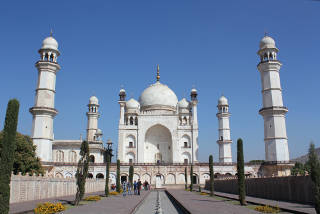 [By Arian Zwegers under Creative Commons]
Every night, a little ritual plays itself out at home. My younger daughter, who's still in kindergarten, asks either me or my wife to whisper some secrets into her ears. She won't settle for anything less than what was more fantastic than what was told the earlier night. It is incredibly difficult. If attempting that with a child is tough, imagine what it can be like when dealing with those who've been there and done that. That is why the all of us wait with much anticipation to Indranil Chakraborty's pieces. It never fails to surprise. Even the world weary like most of us. (Read time: 4 mins)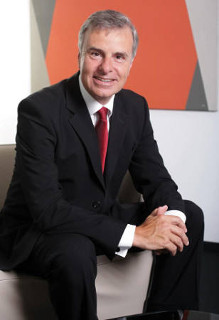 Until now, the consensus view is that three quarter of all new products will either fall short of their targets or fail entirely. That is in the very nature of business and is accepted wisdom. Dr. Georg Tacke disagrees. The assumption is flawed he argues in this book, Monetizing Innovation. And in this conversation, he puts into perspective why the assumption is a flawed one. (From CKGSB Knowledge. Read Time: 7 mins)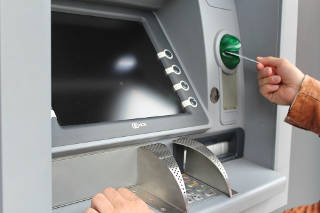 [By Peggy and Marco Lachmann-Anke under Creative Commons]
The dawn of IT in Indian banking from the 1950s to the 1980s teaches important lessons that are valid in today's context. (By N Dayasindhu. Read Time: 10 mins)
What Has Our Attention
"The groundwork for the eventual demise of the smartphone is being laid by Elon Musk , by Microsoft, by Facebook, by Amazon, and a countless number of startups that still have a part to play…. If and when the smartphone does die, that's when things are going to get really weird for everybody. Not just in terms of individual products, but in terms of how we actually live our everyday lives and maybe our humanity itself."
A conversation with Gary Marcus, scientist, writer, and professor of psychology on the challenges of being an AI startup, competing with Google, how corporates aren't focused on what society actually needs from AI, and why programming a robot to understand "harm" is so difficult.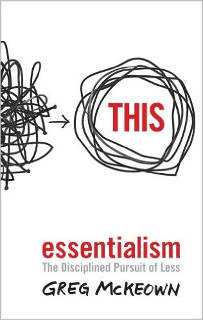 This is the kind of the book that reminds me of a childhood favourite, The Little Prince where that line appears. "What is essential to the heart is invisible to the eye." On the face of it, an easy read. But the elegance and power of it becomes evident only as you grow into an adult. In much the same way, Essentialism is an easy book to consume in two sittings on the outside. But that will do it no justice. Because this isn't a book, but a much needed way of life in an age where everything is an overload. Each chapter ought to be taken in, thought over, and revisited before you proceed to the next. It compels that you ask a few hard questions of how you live and whether or not the choices you've made until now are worth it.