[Image by HeikoAL from Pixabay]
Good morning,
If there are some things Indians cannot have enough of, it is politics and WhatsApp. That is why Shivam Shankar Singh's How to Win an Indian Election: What Political Parties Don't Want You To Know makes for a compelling read. Brimming with narratives from the ground, this book offers insights into how most Indians think, live, and can be manipulated.
He writes: "With over 200 million active WhatsApp users in India, the country represents the largest market for the Facebook-owned messaging platform. The application has become an indispensable part of several people's lives, and group chats on the platform have become one of the primary ways in which political parties communicate with voters. Unlike Facebook and Twitter, where messages often get drowned in the sea of information being posted on timelines, messages sent on WhatsApp have a better chance of being seen by people who are part of groups.
"I knew early on that WhatsApp would be an effective political platform because it allows for targeted delivery of information to voters and is also an excellent tool to organise and mobilise party workers. What I did not fully comprehend was how different the WhatsApp experience was for an average Indian voter as compared to the urban elite. I had been added to over a hundred groups and I had stopped reading the messages on most of them because of the sheer volume. Most people, I know, who work in election consultancy dealt similarly with WhatsApp group messages, and almost all of them had turned off the auto download of multimedia content to ensure their phones did not fill up with pictures and videos. To us, being added to a group was a nuisance. Which was why I was surprised to learn that this wasn't the norm, and that people across rural and urban India loved being added to WhatsApp groups.
"While travelling through villages on election work, first in Tripura and then in Madhya Pradesh, I realised that most voters believed that being added to a political WhatsApp group gave them access to some kind of insider information. Instead of being irritated by the messages, they read them with gusto, in the belief that they were receiving information from a credible source."
It's a terrific read.
In this issue:
As people get swamped with office work at home, what should leaders do
How to keep citizens healthy
The reading habit
Have a fantastic Thursday.
As people get swamped with office work at home, what should leaders do
Harvard Business School researchers led by Raffaella Sadun, professor of business administration, analysed the emails and meetings of 3.1 million people in 16 global cities and found that "the average workday increased by 8.2 percent—or 48.5 minutes—during the pandemic's early weeks. Employees also participated in more meetings, though for less time than they did before Covid-19 sent many workers home." It confirms the lived experience of many as they worked from home during the lockdown.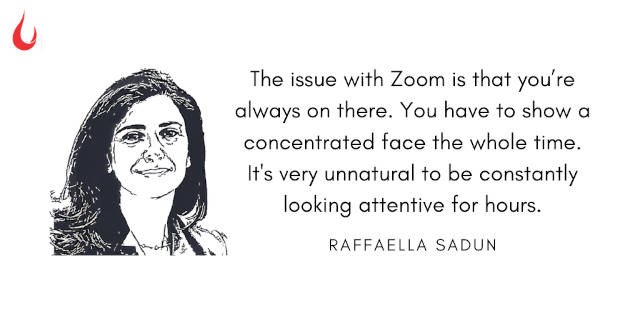 Knowing this, what should leaders do? Sadun and her colleagues offer three pointers.
Empathise with workers' unique circumstances. Managers need to know what their employees are juggling to provide the right professional support.
Focus on output, not hours. It's virtually impossible to track how employees are actually using their time. Instead, managers should focus on the quality of their work.
Expect wide differences in productivity across employees, for now. While some people will find working from home energising, many employees probably won't be able to be as effective as they normally are.
Dig Deeper
How to keep citizens healthy
The Singapore government, which has been a pioneer in using technology to combat coronavirus, has joined hands with Apple to pay its citizens to stay fit and healthy using Apple Watch and iPhone.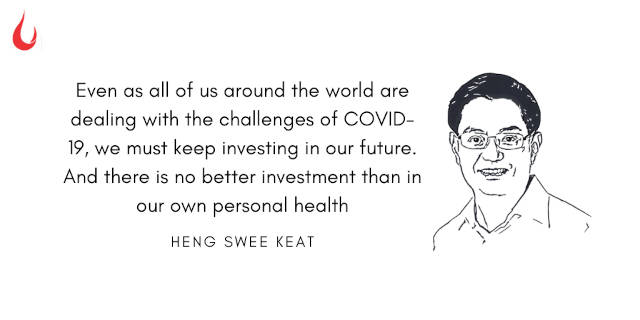 Bloomberg reports: "Singapore residents will be able to earn as much as S$380 ($280) in rewards and vouchers by completing goals and tasks set within the app. Goals can be accomplished by walking or doing other exercises like swimming or yoga, and the LumiHealth app will offer personalised coaching and reminders for health screenings and immunisations. Wellness challenges will nudge users toward making better food choices and improving sleep habits."
If you were in Singapore, would you have signed up? Will you try something similar in your organisation to keep employees fit and healthy? Tell us why, or why not.
Dig Deeper
The reading habit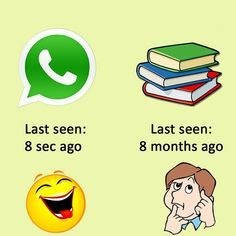 (Via WhatsApp)
When did you last read a book? Or have you been glued to WhatsApp? Let us know on our Slack channel.
And if you missed previous editions of this newsletter, they're all archived here.
Bookmark Founding Fuel's special section on Thriving in Volatile Times. All our stories on how individuals and businesses are responding to the pandemic until now are posted there.
Warm regards,
Team Founding Fuel