[Photo by Nicholas Green on Unsplash]
Good morning,
We stumbled across an interesting question over the weekend: When we lose weight, where does it go? Indeed! Some quick scratching of the head later, a colleague quipped that a lot of weight in the body is stored as fat—and that when we workout in some manner, that fat is "burnt". On being probed some more about how may it be burnt, he suggested, it is consumed by the body as fuel. He didn't sound very convincing though. Curiosity compelled us to look it up until we found the answer on The Conversation.
"The correct answer is that fat is converted to carbon dioxide and water. You exhale the carbon dioxide and the water mixes into your circulation until it's lost as urine or sweat.
"If you lose 10 kg of fat, precisely 8.4 kg comes out through your lungs and the remaining 1.6 kg turns into water. In other words, nearly all the weight we lose is exhaled.
"This surprises just about everyone, but actually, almost everything we eat comes back out via the lungs. Every carbohydrate you digest and nearly all the fats are converted to carbon dioxide and water. The same goes for alcohol.
"Protein shares the same fate, except for the small part that turns into urea and other solids, which you excrete as urine.
"The only thing in food that makes it to your colon undigested and intact is dietary fibre (think corn). Everything else you swallow is absorbed into your bloodstream and organs and, after that, it's not going anywhere until you've vaporised it."
Therefore, Exhale.
Have a good weekend.
In this issue,
FF Recommends: Five comedies
A Company First policy
FF Recommends: Five works of comedy to watch—now!
By Kautuk Srivastava, writer and comedian
So Founding Fuel asked me to give a few comedy recommendations for their audience. "Let's face it, Kautuk," they said, "Work from home means logging on to the Zoom call on the computer while lining up a movie on the phone." So, here are five comedy recommendations that you can check out while your colleagues drone on in the background.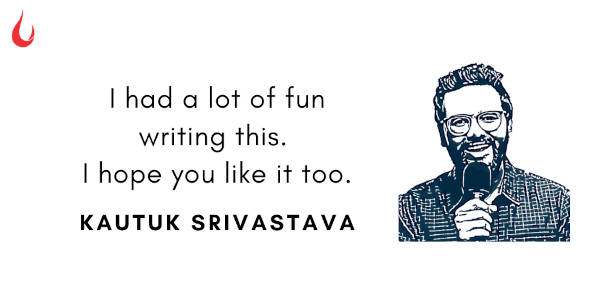 Movie: The Death of Stalin
The year is 1953 and Russia's leader and gulag-enthusiast, Joseph Stalin, has just died. The power vacuum created by his death sets off a fierce political struggle among the politicians directly below him, culminating in Nikita Khrushchev getting into the hot seat. Believe it or not, director Armando Iannucci has turned these historical facts into one of the sharpest, funniest satires of recent times. Supported by excellent performances by Steve Buscemi and Simon Russell Beale, The Death of Stalin is a wonderful send-up of politics, bureaucracy and the sheer lunacy that the thirst for power induces in men. You can find it on Amazon Prime.
YouTube: Wake Up with Sorabh
The lockdown has forced comedians to explore different types of content and in the process it's helped Sorabh Pant create one of the most wholesome, engaging, fun and informative shows on YouTube. Wake Up with Sorabh is a series where comedian Sorabh Pant gets up early in the morning, three days a week, and has a candid, inquisitive and hilarious conversation with various guests—ranging from comedians and authors, all the way to historians and sportspeople. He's got a wonderful archive of videos that are an excellent way to pass an hour or two. And I'm not just recommending it because I'm in a couple of the videos. I swear.
Link: https://www.youtube.com/c/pantonfire/videos
Show: Gainfully Employed
The description of this show starts, 'Many people mistake a job for a career and a career for life. But the only real struggle of modern life is finding gainful distraction.' And as far as distractions go, Punit Pania's solo stand-up show will be one of the best. Over the years, Punit has emerged as a hilarious and sage voice in the stand-up comedy scene. In this show, he brings his wit to bear on his 10 years of corporate enslavement and tries to make sense of life within the 9 to 5. The show takes place on 17th October at 8 pm over Zoom and tickets are for Rs 349.
Link: https://in.bookmyshow.com/events/gainfully-employed-punit-pania/ET00130547
Series: Schitt's Creek
Schitt's Creek is a Canadian sitcom that broke the record for most Emmys won by a comedy for a single season, when it racked up nine wins. And it was well-deserved. The show that wrapped up its sixth and last season this year, tells the story of a wealthy family, the Roses, who go broke overnight and have to shift to the non-descript, provincial town of Schitt's Creek and have to learn to rebuild their lives with a lot less money and a lot more humility. Created by Dan and Eugene Levy, the show is the perfect antidote for the bleak times that we are living through. Forget the horrors outside your window and slip into the warm, fuzzy and funny world of Schitt's Creek where goodness triumphs and no pandemics exist. You can find all six seasons on Netflix.
Comedy Special: The New One by Mike Birbiglia
Mike Birbiglia is a unique comedic voice. I mean this, literally and figuratively. His distinct, slow, lumbering drawl complements his alchemical blend of stand-up and storytelling. In The New One, Birbiglia tells the story of his transformation into a parent after the birth of his child. It's a wonderfully woven tale filled with warmth and insight and packed with wallops of big laughs. It's such a nice stand-up show that I found myself nodding and laughing despite having no children that I know of. You can catch it on Netflix.
Kautuk Srivastava is a Mumbai-based writer and comedian. He was formerly a member of the popular comedy collective SNG Comedy. As a screenwriter he has written many successful TV and web shows including, MTV Reality Stars, Sumit Sambhal Lega and Shaitaan Haveli. His previous stand-up special, Anatomy of Awkward, is featured on Amazon Prime. His debut novel Red Card is out now.
A Company First policy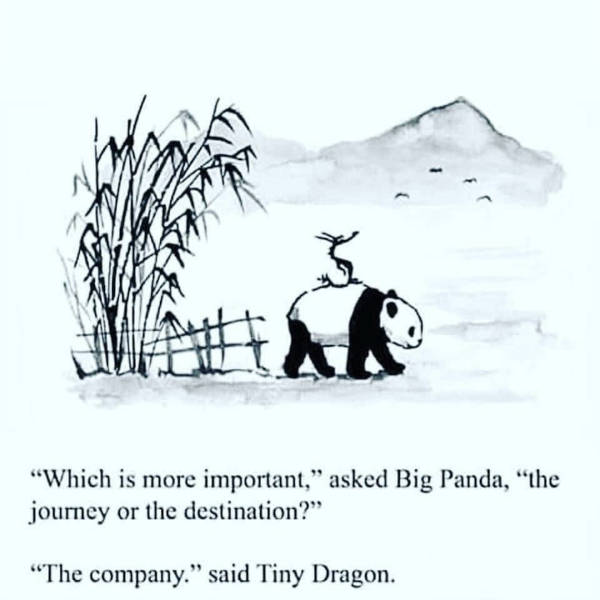 (Via WhatsApp)
Have some thoughts on this? Head to our Slack channel.
And if you missed previous editions of this newsletter, they're all archived here.
Bookmark Founding Fuel's special section on Thriving in Volatile Times. All our stories on how individuals and businesses are responding to the pandemic until now are posted there.
Warm regards,
Team Founding Fuel