[Photo by Christina @ wocintechchat.com]
Good morning,
We know RK Laxman (who died on January 26, 2015, at 93) as a great cartoonist. He is also a superb writer, which should not be surprising because his genius was in using both the image and the caption to deliver the punch. But, he also wrote longform—essays and even novels. In a short essay, Reminiscences On The 1942 Struggle, published in a collection entitled Distorted Mirror, he talks about his memories of the protests in Mysore, following the Quit India Movement called by Mahatma Gandhi. Laxman was hit by typhoid at that time and was confined to bed, and he gradually came to know what was happening in the bigger world during that time of tumultuous change. What seems to remain constant is the inscrutability of human behaviour.
Laxman writes: "Our next-door neighbour was a chubby-looking police inspector who greeted everyone warmly, took his children to the park, and would bargain even with the vegetable vendor with a kind of winning humour and understanding. But during the days of the crisis he quickly earned a reputation: that of a mini-Hitler! The visitors at my bedside described with horror the manner in which he swung his baton and gleefully brought it down on the demonstrators, cracking the skulls of his friends and of the sons of his friends!
"More mystifying was the behaviour of the city magistrate whom we used to look upon with respect and a certain admiration. He was a man with an extremely affable nature and a philosophical turn of mind who carried himself with a dignity becoming of his qualities and attainments. This man who also must have panicked at the sight of a slogan-shouting mob gave orders to open fire which led to the death of a college student. Of course, later the magistrate justified his action to us with all the intellectual objectivity and philosophic reasoning he could muster.
"In course of time a prominent circle in one of the main thoroughfares in Mysore was named after the young man who died in police firing. We hope our friend, the magistrate, perhaps felt a twinge of guilt and awkwardness whenever he passed that way to reach his office.
"Though these stories aggravated the gloom in the sick room, yet occasionally one heard of events which were downright comic. For instance, there was this person belonging to the senior section of our college; an intelligent man; he sincerely believed, of all things, that the British were ultimately going to stay on in this country! This notion indeed put him in many odd situations. He paid a couple of visits to my bedside and I nearly split my sides listening to his crazy views on our efforts to get freedom from the British. This diversion resulted in my having a relapse; I had exerted too much, the doctor said, laughing."
In this issue
Why you should watch Disney-Pixar's Inside Out
How VC Pitches are failing women entrepreneurs and what to do about it
Where Bernie meets Gump
Have a great day!
Why you should watch Disney-Pixar's Inside Out
Pessimism is the predominant mood during the pandemic. So, it might seem as if a generous dose of optimism is a good thing. But, there is also a danger of overdoing it, and it could turn toxic if it turns into a compelling urge to exude an image of success and a happy life.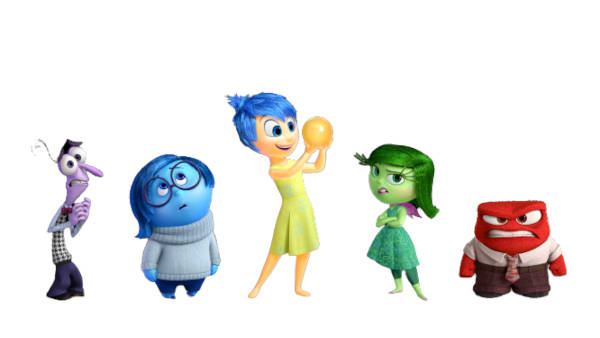 Mark Ellwood writes in Bloomberg, "Successful people are the most likely to fall prey to this way of thinking, says Naomi Torres-Mackie. As head of research at the Mental Health Coalition and a practicing psychologist at New York's Lenox Hill Hospital, she works extensively with patients trapped on what she calls 'the achievement treadmill.' That's where self-doubt and reflection are elbowed aside in favour of a gung-ho, can-do spirit.
"Take the recently married financier she treated. At the pinnacle of his career, his sole identifiable problem was sleeplessness. As he worked with Torres-Mackie, the Wall Streeter recognised the cause was his singular fixation during waking hours on how he compared with others.
"'The only questions he asked himself were 'How much success am I having, and what is my boss thinking?' ' she says. 'He was so focused on putting out a picture-perfect happy and positive image, it left him no room at all to process and digest the tough stuff.' Only after lying down at night would those concerns come to the fore and keep him awake. His treatment afterward centered on breaking the connection he'd forged between seeming happy and being successful."
The column offers an interesting solution to the problem, courtesy neuropsychologist Judy Ho. Watch Disney-Pixar's Inside Out. "One of the best antidotes to toxic positivity is reexamining your value system and understanding that some of the best moments in life, when you truly feel good, are full of mixed emotions," she says. "And that's what we should be embracing as human beings."
Dig deeper
How VC pitches are failing women entrepreneurs and what to do about it
In their HBR piece, Kamal Hassan, Monisha Varadan, and Claudia Zeisberger point out that despite the growing number of female-owned businesses, only 3% of venture capital in the US went to companies with a female CEO. The bias comes up during the pitches. They cite two studies.
One study from 2014, used identical slides and scripts, voiced by men and women, with or without photos of the 'presenter', and then asked study participants to rate the investment. Pitches voiced by men significantly outperformed those with a woman narrator… Outcomes were the same whether the participants ('judges') were male or female.
A research from 2017 found that women are asked different questions than men when pitching to VCs. Across 180 entrepreneurs and 140 VCs at the TechCrunch competition, men were consistently asked more 'promotion' questions (highlighting upside and potential gains), while women were asked more 'preventive' questions (highlighting potential losses and risk mitigation). Entrepreneurs who addressed promotion questions raised at least six times more money than those asked the prevention questions.
How to correct the bias? Here are two solutions they suggest.
If VCs decide to keep the traditional pitch, one rational choice is to allocate pools of money explicitly by gender. This eliminates gender bias, by having women pitch only against other women. A number of funds such as Female Founders Fund, Golden Seeds or Europe's Voulez Capital follow this strategy.
The alternative to gender segregation is to choose to design a pitch-less investment process. Social Capital and Clearbanc chose to gather data in an online application form, and to select companies based on specific metrics. Loyal VC works with companies for months to watch their progress and outsources initial selection to accelerators.
Dig deeper
Where Bernie meets Gump
Of all the Bernie Sanders memes floating around on Twitter, we found this the cutest.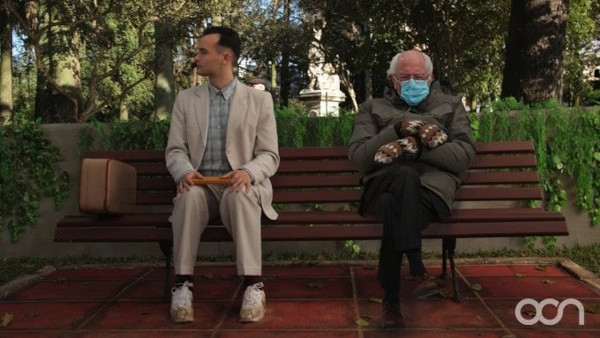 (Via Twitter)
Tell us what you think and find noteworthy. Head over to our our Slack channel.
And if you missed previous editions of this newsletter, they're all archived here.
Bookmark Founding Fuel's special section on Thriving in Volatile Times. All our stories on how individuals and businesses are responding to the pandemic until now are posted there.
Warm regards,
Team Founding Fuel