[Image by tookapic from Pixabay]
Good morning,
In The Making of a Manager, Julie Zhuo makes an important point about what it means to care.
"A few years ago, I attended a management workshop led by a senior executive who had an amazing track record as a manager: In his long tenure, nobody reporting to him had ever quit to take a competing offer. What was his secret? 'If you take nothing else away from today,' he told us, 'remember this: managing is caring.'
"If you don't truly respect or care about your report, there is no faking it. Trust me, they know. None of us are such brilliant actors that we can control the thousands of tiny signals we are subconsciously sending through our body language. If you don't believe in your heart of hearts that someone can succeed, it will be impossible for you to convey your strong belief in them."
Zhuo writes that when she was a new manager, caring was about jumping to support your reports when there is a disagreement. Afterall, in personal lives, often people who care most about us, are also the people who point out when we are wrong.
Zhuo goes on: "What caring does mean, however, is doing your best to help your report be successful and fulfilled in her work. It means taking the time to learn what she cares about. It means understanding that we are not separate people at work and at home—sometimes the personal blends into the professional, and that's okay."
The book came out last year. Now, as many of us work from home, it's easy to see how personal blends into professional. At the same time, the ways in which we showed we cared has also changed. Let us know how you are managing it these days.
In this issue:
The unclaimed baggage business
The Great American Paradox
Life's biggest questions
Have a great day.
(Note: Founding Fuel may earn commissions for purchases made through the Amazon links in this article.)
The unclaimed baggage business
In a moment of lazy epiphany, we asked ourselves, what happens to baggage that goes unclaimed? On looking it up, we discovered something interesting.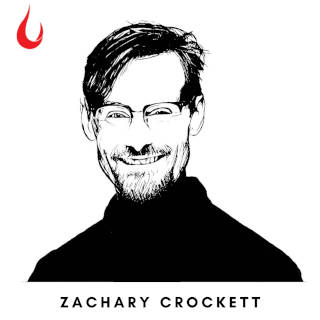 "On a few occasions, shoppers have inadvertently come across their own lost items in the store."
"Every year, 4.3 billion bags are checked by airlines around the world. Around 25 million of them end up lost or misdirected. The 0.03% of bags that are still not reunited with their owners after 90 days are sold by the airline," says an article in The Hustle.
In India, the Airports Authority of India auctions it off at periodic intervals. There are entities who bid for it and the kind of material that makes it to these auctions is most intriguing, such as, "Plastic pouch containing unknown blue powder", "Medical implant for human beings" and "Chappal soles" among other things.
In this US, it turns out, this is a niche market and if somebody bids for it, "Chances are, they are purchased by a company called Unclaimed Baggage. Nestled in the small town of Scottsboro, Alabama, Unclaimed Baggage holds the distinction of being 'the nation's only retailer of lost luggage.' Its massive 40k-sq-ft warehouse holds thousands of treasures lost in transit, ranging from rare instruments to monogrammed engagement rings.
"Every now and then, a piece of luggage contains something truly extraordinary, like a suit of armor, an Egyptian artifact, or a camera used in Nasa's Space Shuttle programme. What are the ethics of reselling travelers' intimate items? How does the process work? And how did one company come to monopolize this niche market?"
Dig Deeper
The Great American Paradox
There's a broad consensus that the US bungled in dealing with Covid-19, which might be one of the reasons Donald Trump couldn't get re-elected. Yet, its economy seems to be doing pretty well compared to other economies. What explains this paradox?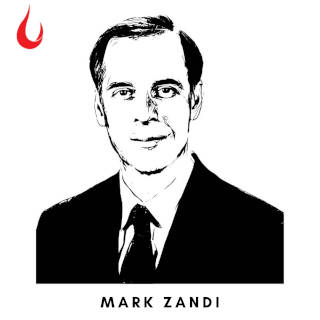 "Americans are more willing to adopt new technologies, to move for a job, and [to] make big changes in how they live and work."
The Atlantic explores how it managed the feat. Here are a few relevant extracts from the story.
The United States came into the coronavirus recession with a few structural advantages, including a highly diversified economy. Countries dependent on a single hard-hit industry—Spain on tourism, for instance—have tended to falter regardless of their health or macroeconomic response.
Another structural advantage is that Washington prints the world's reserve currency, which means that it tends to suck in global capital flows when uncertainty is high, "as in a pandemic," Mark Zandi of Moody's Analytics [said].
The US has fewer, stingier, more complicated, and more conditional safety nets available to people than many other advanced economies—less generous "automatic stabilizers," in economic parlance. But when Covid-19 hit, congressional Democrats negotiated a series of enormous, highly effective temporary stabilizers with Republicans who were ready to go big, among them Treasury Secretary Steven Mnuchin.
Dig Deeper
Life's biggest questions...
...Vary from people to people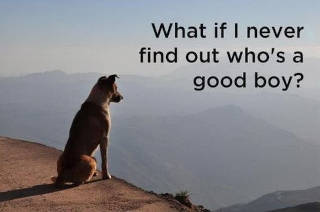 (Via WhatsApp)
Tell us what you think and find noteworthy. Head over to our our Slack channel.
And if you missed previous editions of this newsletter, they're all archived here.
Bookmark Founding Fuel's special section on Thriving in Volatile Times. All our stories on how individuals and businesses are responding to the pandemic until now are posted there.
Warm regards,
Team Founding Fuel