[Image by WikiImages from Pixabay]
Good morning,
Leonardo da Vinci's the Vitruvian Man is a piece of art that has always fascinated us.
Why did he create this as meticulously? It is something that his biographer Walter Issacson answers in Leonardo da Vinci.
"In order to make his drawing an informative work of science, Leonardo could have used a simplified figure of a man. Instead, he used delicate delicate lines and careful shading to create a body of remarkable and unnecessary beauty. With its intense but intimate stare and the curls of hair that Leonardo loved to draw, his masterpiece weaves together the human and the divine.
"The man seems to be in motion, vibrant and energetic, just like the four-winged dragonflies that Leonardo studied. Leonardo has made us sense, almost see, one leg and then the other being pushed out and pulled back, the arms flapping as if in flight. There is nothing static except the calm torso, with subtle cross-hatch shadings behind it. Yet despite the sense of motion, there is a natural and comfortable feel to the man. The only slightly awkward positioning is of his left foot, which is twisted outward to provide a measurement guide.
"To what extent might Vitruvian Man be a self-portrait? Leonardo was thirty-eight when he drew it, about the age of the man in the picture… Leonardo once warned against falling prey to the axiom 'Every painter paints himself,' but in a section in his proposed treatise on painting called 'How Figures Often Resemble Their Masters,' he accepted that it was natural to do so."
In this issue
When a big tech acquires a startup
Life lessons from Paul Graham
What WFH really is
Have a good day.
When a big tech acquires a startup
The last couple of years saw big tech coming under increasing scrutiny by the government on one hand, and large tech companies acquiring startups on the other.
In a fascinating essay, former Waze CEO Noam Bardin reflects on his time at Google post the $966 million acquisition of the Israeli startup in 2013. It's a must read essay, irrespective of which side of the table you are sitting on—big firm, startup, regulator—and explores a number of issues including autonomy, brand, hiring and firing, distribution and compensation. The last paragraph of the essay captures the essence. (Thanks, R Sriram for the pointer!)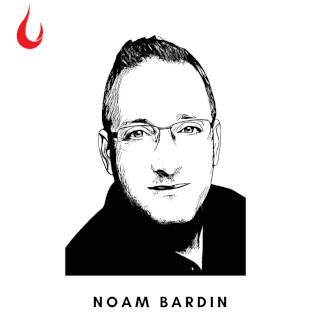 "If I had to summarize it, I would say that the signal to noise ratio is what wore me down."
Bardin writes: "I did not leave in a confrontational disagreement (which is what anyone who knows me thought would happen, as I have a short fuse…) but rather was just worn down by the nature of the beast. I have only positive things to say about the Google leadership that gave me all the independence it could. If I had to summarize it, I would say that the signal to noise ratio is what wore me down. We start companies to build products that serve people, not to sit in meetings with lawyers. You need to be able to answer the 'what have I done for our users today' question with 'not much but I got promoted' and be happy with that answer to be successful in Corp-Tech. I guess that's just not me. As the tech regulation / antitrust heats up—the noise will continue to get louder than the signal. The innovation challenges at Corp-Tech will only get worse as the risk tolerance will go down. Soon, Lawyers > Builders and the builders will need to go elsewhere to start new companies."
Dig deeper
Life lessons from Paul Graham
Paul Graham, the founder of Y-Combinator, is not just a tech guru, but a polymath. That is why his advice is much sought after not just in Silicon Valley, but across the world as well. It was inevitable then that when his most recent essay got published on this blog, we read every word of it. There is much he has to share on all of what he has learnt through various experiments—such as attempting to paint.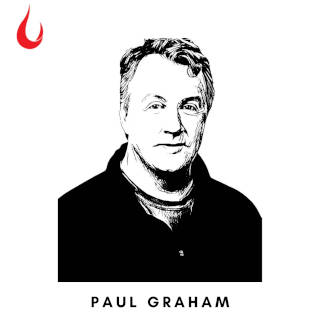 "I wanted not just to build things, but to build things that would last."
"While I was a student at the Accademia I started painting still lives in my bedroom at night. These paintings were tiny, because the room was, and because I painted them on leftover scraps of canvas, which was all I could afford at the time. Painting still lives is different from painting people, because the subject, as its name suggests, can't move. People can't sit for more than about 15 minutes at a time, and when they do they don't sit very still… Whereas a still life you can, if you want, copy pixel by pixel from what you're seeing. You don't want to stop there, of course, or you get merely photographic accuracy, and what makes a still life interesting is that it's been through a head. You want to emphasize the visual cues that tell you, for example, that the reason the colour changes suddenly at a certain point is that it's the edge of an object. By subtly emphasizing such things you can make paintings that are more realistic than photographs not just in some metaphorical sense, but in the strict information-theoretic sense.
"I liked painting still lives because I was curious about what I was seeing. In everyday life, we aren't consciously aware of much we're seeing. Most visual perception is handled by low-level processes that merely tell your brain 'that's a water droplet' without telling you details like where the lightest and darkest points are, or 'that's a bush' without telling you the shape and position of every leaf. This is a feature of brains, not a bug. In everyday life it would be distracting to notice every leaf on every bush. But when you have to paint something, you have to look more closely, and when you do there's a lot to see. You can still be noticing new things after days of trying to paint something people usually take for granted, just as you can still be noticing new things after days of trying to write an essay about something people usually take for granted."
Dig deeper
What WFH really is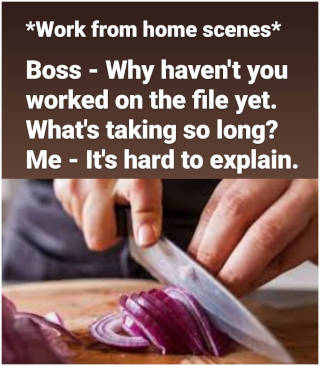 (via Instagram)
Tell us what you think and find noteworthy.
And if you missed previous editions of this newsletter, they're all archived here.
Bookmark Founding Fuel's special section on Thriving in Volatile Times. All our stories on how individuals and businesses are responding to the pandemic until now are posted there.
Warm regards,
Team Founding Fuel
(Note: Founding Fuel may earn commissions for purchases made through the Amazon affiliate links in this article.)