Good morning,
Once upon a time, there was a certain narrative to our lives. Most of us working professionals dealt with multiple things and knew how to get things done. And there were tools and narratives to help us. Think of David Allen's GTD or Tim Ferris's The 4-Hour Work Week and what not.
Then the pandemic happened. The ecosystem that helped us live and work the way we did, got yanked out from below our feet. WFH started to dominate all narratives. By now, we have heard much about how this can amplify productivity because it cuts commute time, allows more time with the self, etc, etc. There is much literature as well to show there is a downside to it.
All that said, there is no taking away from that most people have had to create a new set of rituals to deal with the WFH life. And even as people settled into this, there's talk of a hybrid model. Who knows what that may look like?
Multiple narratives exist and there is much chaos around.
Read how Lumiere Business Solutions' Deepa Soman is adapting to the changing reality; how Santosh Nair, Editor at CNBCTV18.com, is getting back to the office, but without the commute; and what Girish Nayak, Chief - Service, Operations and Technology at ICICI Lombard, is learning about making asynchronous work work.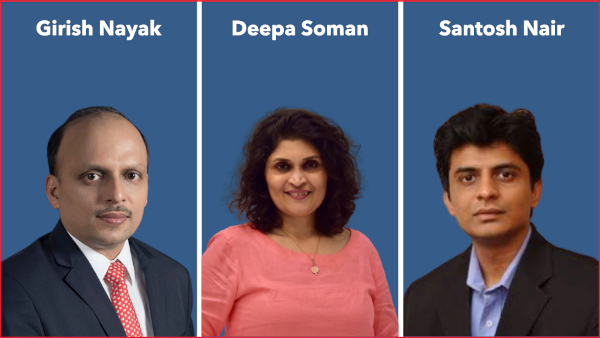 My new rituals
By Deepa Soman
If I could use one word to describe 2020, it is "extraordinary". It took me back to September 1996, when I started Lumiere. My son Rahul was 4 and daughter Rhea was 9 months old. What I had was clarity about Lumiere's purpose, confidence in my ability to stay invested in the long run, and a faith that things happen because "there is a reason".
Once I took the plunge, one of my purpose at Lumiere was to provide opportunities for women to get back to work. That was a non-negotiable and I made it amply clear to our clients. Most of them came through referrals from family, friends, associates and clients and many had taken long sabbaticals and gap years.
I had figured that a working woman may also be a mother and to start work from home will need a lot of allies. This meant crafting the best work from home practices. Much effort and thinking through went into this. It happened over time and as a team we learnt time management, focus and discipline, how to work in chunks, identifying what time of the day each one works well, and developed a 24/7 calendar time with roles and job share options around the team member's circadian rhythm. No judgment. No questions asked.
Now that I look up and reflect upon these questions, a few thoughts come to mind.
As a professional who must deal with complexity, I have created some rituals for myself.
Work and life rituals create structure, simplify and allow us to make meaningful events. Like Thoreau in 'Walden', I need "a wide margin to my day". Mornings are my time for study, reading, reflection and writing.
I have always delegated household chores to help and managed commute time since office and work have either been in the same premises or never over 1 km distance. This way I always had at least 6 hours extra each day
During lockdown, we quickly pivoted work to make it online. We are lucky to have two live-in helpers, though the cook and cleaner stopped coming during lockdown. We quickly took up cleaning responsibility to share the load with our resident househelp. Taking one day at a time helps me manage myself and keeps me from becoming stressed. Things took a turn became a little difficult when we had restricted house help coming home, two people home-quarantined for Covid. Taking one moment at a time helped me get by.
We created workplace rituals for remote working - the morning and evening assembly where the entire Lumiere team joined in the morning at 10:30 am for a 15 minute and then at close of day from 5:45 pm to 6 pm.
All meetings are now 15-minute stand-ups with a need to specify why a specific meeting needs to be longer. We practice the three breaths ritual to focus and ground ourselves in the morning and evening assembly.
And I've given up on some things.
Being judgmental
Making assumptions
Being sharp-tongued
Not taking anything personally
Reacting—angry outburst, looking and feeling angry
Mention of someone's fault/ mistake
Mention of something I dislike (fussiness about food, clothes, physical space, temperature, weather, people who don't like me, politics)
Frowning and being serious
And I have also embraced a few things
No devices for 12 hours a day 9 pm to 9 am
Kindness, compassion, patience
Acknowledgment, appreciation and gratitude for intent and effort
Connecting with family and friends with a message, voice, video
Reading a physical book for at least 30 minutes each day
Walking 10,000 steps at least 5 times a week; exercise and yoga practice
Daily writing and visual note-taking
Smiling and laughing
My advice to friends on productivity during these times?
Be time aware. Be aware of time stealers. (Like the glass jar and big rocks story says, don't fill your jar with sand.)
Be attention aware. Be focused, avoiding multitasking. (Be present, listen.)
The one minute rule—if a task (putting something away/ decluttering) is going to take under a minute, do it NOW.
Watch what you feed your body.
Watch what you feed your mind.
Keep a log, plan, think ahead.
Review your day, month, year, life.
Watch your breath.
(Deepa Soman is Managing Director, Lumiere Business Solutions)
Getting back to office, but without the commute
By Santosh Nair
Ten months into work from home (WFH), I began to square up to its downsides. I found myself struggling to focus for long periods of time, without getting distracted. The time and the energy I saved on the three hour commute to and from work was, of course, a huge bonus. But there were new challenges that began to surface.
For one, the office environment somehow imposed its own self-discipline. But at home, away from the hubdub of the office, the basic structure of my work days had somehow all but disappeared. And that was making it increasingly hard for me to maintain self-discipline and concentrate on getting things done.
Plus, finding peace and quiet in an apartment in Mumbai isn't easy, especially if you have to share space with two daughters with their online classes and a wife who was also working online.
The charm of working in pyjamas, snacking at will, a quick game of Dobble with my school-going daughter after lunch, had long started to wear off. As for quality time with family, it had not yet turned out to be a case of 'too much of a good thing', but it was definitely headed there!
I realised that it may be a few more months before office resumes. And so I decided to proactively prepare for it, and consciously shift to a better work rhythm, minus, of course, the ordeal of the commute.
Two weeks ago, I decided to try out a co-working space and see what the experience felt like. Thankfully, there is one at a 10-minute walk from my house in the eastern suburbs of Mumbai. I took a trial for a day and it felt very much like I was back in the office, minus the colleagues.
The co-working space was still reeling from the effects of the pandemic. Occupancy was barely 30%. But the best part was that they had flexible plans, depending on whether you wanted to use it for five, seven, or fifteen days a month. That gave me more time to figure out if this was something that I wanted to continue with. Based on quick back-of-the-envelope calculations, I found that the monthly rent for a decent-sized table with a locker still worked out to be much cheaper than a month's fuel bill had I been commuting to office every day. Plus, there was a discount for the first month.
I thought of starting out with a 15-day plan.
"Try a seven day plan first," my wife suggested, somewhat sceptical, and rightly so, by now used as she was, to my sudden flights of fancy.
I thought it made sense because I was not sure if I would be able to resist the comfort of working from home, which I had by now gotten used to.
But I decided to go with my gut and sign up for a 15-day plan.
The second part was to ensure that I reached my new "office" at a definite time so as to make the most of what I was paying for.
One thing I badly missed during WFH was face-to-face meetings, getting to know new people and interesting conversations with colleagues.
Working out of a shared space does not compensate for all that, but it does partly make up for it. For one, I've got to meet people from diverse fields. One of them is a young man who recently completed chartered accountancy and was working at one of the Big Four consulting firms for barely two weeks before the nationwide lockdown came into effect. Working remotely very early on when you haven't even got to know your colleagues and seniors well enough turned out to be quite tough. He then applied to a consumer goods MNC. But they withdrew their offer letter soon after the pandemic spread its tentacles. He is now working with a mid-sized engineering firm, and while he is allowed to work from home, he has chosen to work out of shared space because of the distractions at home.
"I wonder if people of my age group will ever know what working in a regular office environment is like," he told me.
A retired gentleman sits right across me. He's now full time into investing. The other day I casually mentioned to him about the continued outflow from mutual funds, despite the market making new highs.
"Yes, that was bound to happen," he said. "I had been regularly investing in mutual funds since 2017. But after almost four years, when I calculate the returns, it turns out that I have made a (compounded) return of 4%. On the contrary, I have made 20-30% on the stocks that I had bought some three years back. I have decided that I will directly put money into stocks rather than through mutual funds. I have sold most of my holdings and I am sure there are many others who feel the same way," he said.
There are many others I've met—and the conversations with them have helped me appreciate the impact of the pandemic on people's lives—and new perspectives that only come when you meet interesting people.
For me, the new work routine has definitely helped me cut out distractions, improve my concentration and allowed me to structure my day better.
I've done a few things to mimic the office environment. I carry my lunch since there is a common eating area. It also doubles up as a place to meet and strike up conversations with new people. And occasionally, much like I would do at the office, I step out for lunch at the restaurants right across the street. That acts as a welcome break from my routine.
Of course, the part that I seem to relish the most once I get home, is to hear my girls and wife ask me at the dinner table: "How was your day at work?". And in turn, I can pose the same question to them.
For the last ten months, all of us pretty much knew what each other's day was like because more often than not, we could see it unfold in real time.
(Santosh Nayar is Editor at CNBCTV18.com)
Asynchronous work: Breaking old habits and learning new ones
By Girish Nayak
Being a creature of habit, I have tried to stick as to my pre-pandemic rituals as closely as possible. I still get my early morning dopamine fix (running!) without fail. It sets me up for the rest of the day. What has changed in work from home, is the time saved in the commute, to work and back, which is about two-and-a-half hours a day. So, I have a more leisurely breakfast and read a couple of daily newsletters which I subscribe to. I usually am at my work desk (actually my son's, which I have unashamedly usurped), by 9 am, and spend the first 30 minutes going through pre-reads for meetings for the day that would have been delivered overnight. Post that, it is into the daily grind.
I do miss the dedicated me-time at the end of it, that I spent Netflixing on my way home. The only downside of not having a commute I guess, which I have come to grudgingly accept! I usually end my day responding to the various conversation threads that I would be running asynchronously. And yes, just to tell myself that my workday has ended, I change my clothes. That may seem trivial, but I find it very helpful to tell my brain to switch off for the day.
What I have embraced
Asynchronous working is something I have embraced whole-heartedly in this period. Very early in the lockdown, I realised that I needed to get out of the trap of unending back-to-back MS Teams meetings. That is when I read about the concept of asynchronous working. At first, I started trying it out myself, with my immediate team-mates.
Getting them to respond to written queries was not easy. Their first instinct was to call me and give me the answer! Only then did I realise, that for me to be effective at working asynchronously, I needed to have the larger ecosystem also tuned to respond appropriately. Hence, started the phase where I had to evangelise about the benefits of the written word to the rest of my organisation. That has been a journey, and I am happy to see where we have reached today. People have understood and accepted the benefits of asynchronous working and many are putting it into practice as well!
Some things I have given up on
This was a no-brainer. I gave up having my secretary manage my calendar.
When you are blending synch with asynch work, it follows that you need to actively manage how you allocate your work time. You should be able to punctuate periods of call time with slots for reading/writing stuff. Colleagues send calendar invites blocking free time available on my calendar. I spend 5 minutes at the end of each day figuring out whether those meeting requests are genuinely required—i.e. do we need to go on a face-to-face call to resolve the issue or is it something that can be moved to asynch? Typically, I am able to free up a meeting or two a day in this manner, which gives me time to space out my meetings as I mentioned earlier.
Tip: Spending 5 minutes to teach yourself the features of Outlook Calendar helps!
My advice to friends on productivity
One thing that has helped me significantly in the last few months is training myself to think asynchronously. What do I mean by that? In the pre-pandemic world, we were used to immediate responses to everything. That was normal in face-to-face discussions. However, if you realise, many of these responses do not need to be immediate. And not losing sleep over the fact that they are not, is equally important. In a world where we generally expect instantaneous response to emails, this is a significant change of goalposts. Once, you get used to that the rest is a breeze.
(Girish Nayak is Chief - Service, Operations and Technology at ICICI Lombard)
The 11th hour rush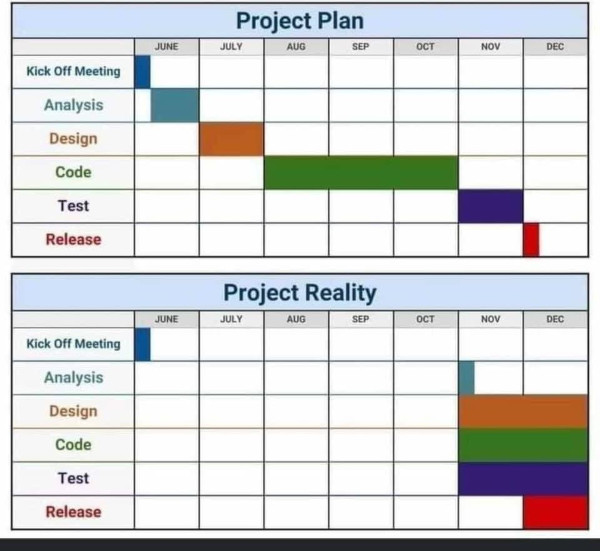 (Via WhatsApp)
Tell us what you think and find noteworthy.
And if you missed previous editions of this newsletter, they're all archived here.
Bookmark Founding Fuel's special section on Thriving in Volatile Times. All our stories on how individuals and businesses are responding to the pandemic until now are posted there.
Warm regards,
Team Founding Fuel