[Photo by Udayaditya Barua on Unsplash]
Dear friends,
Welcome to yet another edition of This Week in Disruptive Tech, a newsletter that explores the intersection between tech, business and society. This week we look at
Indian ecommerce in the festive season
China's tech wars
How to invest in disruptive tech
The usual quick bites—tidbits of information from the world of tech
If you have suggestions, feedback, tips—or anything that you would like me to share in the newsletter—mail me at ramnath@foundingfuel.com. If you haven't subscribed already, you can subscribe here. It will hit your inbox every Wednesday.
Happy reading!
NS Ramnath
Indian ecommerce in the festive season
What's the news? India's top ecommerce platforms have started their online festive season sales.
Why should you care?
Ecommerce companies are still figuring out the right strategy for India: This festive season, Flipkart's Big Billion Days is for six days, while Amazon's will last for a month. However, there seems to be little disagreement on the basics. Ads drive sales. Amazon and Flipkart are reportedly spending Rs 200 crore on ads. Logistics is the key. Both have ramped up infrastructure, setting up and upgrading fulfilment centres.
The pandemic has reset expectations, but it's not clear by how much: In a widely cited study, Forrester Research said this festive season online sales will go up by 34% to $6.5 billion, primarily driven by mobile phones (34%), consumer electronics and computers (17%) and fashion (16%). Redseer estimated sales of $7 billion. The initial reports suggest that the demand has been widespread—with 91% of orders coming from small towns for Amazon. For a long time, ecommerce companies have been betting on growth from tier-2/3 cities. We need more data to find out if the crisis has strengthened that thread.
India still predominantly shops offline: No data can speak as loudly as a clipping that has been doing the rounds on Twitter and WhatsApp. Check it out.
Dig Deeper
China's tech wars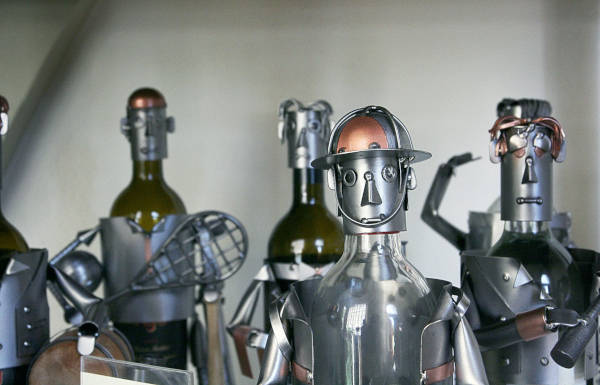 [Photo by Jehyun Sung on Unsplash]
What's the news? Last Saturday, China passed a law restricting exports of controlled items, allowing it to take reciprocal action against other countries.
Why should you care?
The relationship between the US and China is getting worse. While China didn't mention the US, nobody doubts that China is arming itself against its rival, even as the US took measures against companies such as Huawei and Byte Dance in the recent past.
The fight has implications for India: As G Venkat Raman argued in his two-part essay in Founding Fuel, China has a larger strategy where each one of its moves—Belt and Road Initiative, Digital Silk Road, the cosy relationship it has with its tech companies, how it is strengthening ties with its allies—is planned towards strengthening its own power.
The tech wars will be fought on many fronts: Politico reported that the European Union is finalizing a plan to toughen export controls on technologies used for espionage and surveillance outside the bloc.
Dig Deeper
How to invest in disruptive tech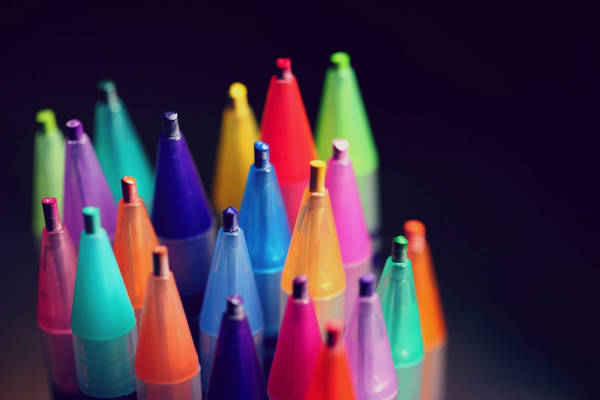 [Photo by Sharon McCutcheon on Unsplash]
What's the news? Ark Investment Management, a firm focused on disruptive innovations, saw its flagship fund go up 75% in 2020, a performance that led to two profiles—by Forbes and Bloomberg—seeking to find its secret sauce.
Why should you care?
It has lessons for everyone.
Seek diversity: "You're probably not going to find a more diversified group of people," [CEO Cathie] Wood said. "They already have one foot in the new world, and they are extremely creative in terms of figuring out how the world is going to work." … "Wood, who is 64, said that if Ark hadn't hired analysts who'd experimented with CRISPR gene-editing technology, 'I wouldn't even know what it was.'" (Bloomberg)
Crowdsource: "Wood takes a top-down approach to building portfolios, first identifying disruptions by any means possible, including crowdsourcing—she even opens the firm's Friday afternoon research meetings to outsiders, who can call in via Zoom." (Forbes)
Open up: "Giving away trade secrets seems counterintuitive, but Wood says it sparks wide-ranging discussions that add to Ark's strategies. For instance, Venkat Viswanathan, an associate engineering professor at Carnegie Mellon University who focuses on energy conversion and storage, now frequently shares his latest work with Ark analysts." (Bloomberg)
Dig Deeper
Quick bites
Facebook has rejected 2.2m ads and withdrawn 120,000 posts on its platforms for attempting to "obstruct voting" in the upcoming US presidential election. (Guardian)
Atari is launching its first new hardware in more than 20 years. More than 11,500 people have preordered it on Indiegogo. Nostalgia sells. (Bloomberg)
Expert.ai analysed emotions being expressed on social media around the US presidential election and concluded it may be a much closer contest than many commentators and pollsters believe. (Fortune)
Speech-recognition programs—from leading technology companies, including Apple and Microsoft—are roughly twice as likely to incorrectly transcribe audio from Black speakers compared with White speakers. (Scientific American)
A remote tribe (28 households, 116 people according to 2010 US Census) in Washington state is one of the first users of SpaceX's Starlink broadband. They connected recently after years of struggling to get modern internet service. (Ars Technica)