Dear friend,
This Friday, we tried a little experiment in engaging with our community, listening and learning. And what a sparkling conversation it turned out to be!
Hosted on Slack, the theme was new paradigms in privacy and data protection, with our special guest, Rahul Matthan, partner at Trilegal, responding to questions from a community of knowledgeable participants.
A big thank you to Rahul and all the participants for adding perspective to a topic that is not yet fully understood.
If you missed it, you can check it out here: https://bit.ly/joinprivacy. The channel will remain open and I urge you to read the discussion and articles, participate, and keep the conversation going. We plan to hold more such thoughtful, civilised, and sane conversations with thought leaders, so stay tuned.
Some highlights:
1. What are the implications of the Supreme Court judgement on privacy? What does it mean for government and private players who handle others' data? What does it mean for citizens and industries like HealthTech?
2. Is there a dimension of business ethics to data protection rights?
3. Does the judgment bolster the argument that institutions—private and public—are accountable for any harm caused?
The other stories this week include an excerpt from Arun Maira's latest book Listening for Well-Being and an interview with Prof Brad Nelson, an expert in robotics.
Maira's book dwells on the need to create a space for reflection, listen to people "not like us" and find collaborative solutions. The excerpt illustrates how a meeting can be designed and structured to elicit all this.
The interview with Prof Nelson explores the state of artificial intelligence so far, China's advantages in this industry and, as an engineer, his insights into the relation between humans and machines.
Happy reading!
If you received this newsletter as a forward, I invite you to subscribe to it.
All the best,
Sveta Basraon
On behalf of Team Founding Fuel
Featured Stories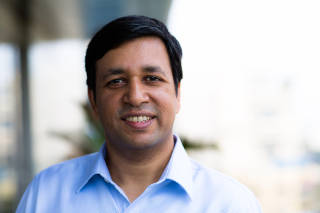 We invited Rahul Matthan, partner, Trilegal, and a select group of people for a sane, thoughtful discussion on privacy and data protection. Join our Slack community to read some of the most insightful ideas around the theme—and to access curated articles, videos and podcasts.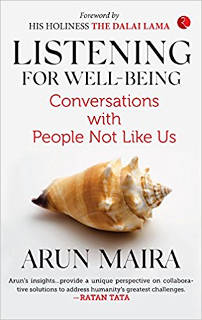 A meeting between the state government and the people in Jaipur demonstrates how a little thought to the format of a meeting can make a significant difference. (By Arun Maira. Read Time: 4 mins)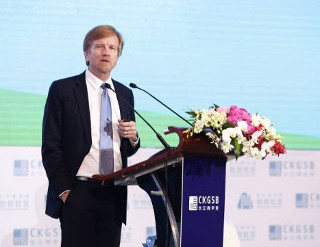 In conversation with Prof Brad Nelson, who is known for his research in microrobotics, nanorobotics, and medical robotics. He was named in the 2005 "Scientific American 50" list recognising outstanding leaders in science and technology. (From CKGSB Knowledge. Read Time: 7 mins)
What We Are Reading
The Netherlands has become an agricultural giant by showing what the future of farming could look like.
"Almost two decades ago, the Dutch made a national commitment to sustainable agriculture under the rallying cry 'Twice as much food using half as many resources.' Since 2000, farmers have reduced dependence on water for key crops by as much as 90%. They've almost completely eliminated the use of chemical pesticides on plants in greenhouses, and since 2009 Dutch poultry and livestock producers have cut their use of antibiotics by as much as 60%."
In this podcast, Deutsch North America's Winston Binch talks about the impact of artificial intelligence on marketing.
"There's over 10 million Alexas (digital assistants) out there. From a brand perspective, we have to start thinking about brands not as these objects but more as humans and entities that you interact with and have conversations with. To me and to our team, that felt amazing in the sense that we can now create content that really, truly interacts dynamically with customers."
McKinsey shares highlights from a peer-to-peer session for senior business leaders, which speak to two principal challenges facing many CEOs: how to manage their early transition into the top job (for example, weighing the benefits of making moves early versus taking time to assess and reflect) and how to keep up with fast-moving technology (notably, how to better prepare themselves for the disruption that will more than likely confront their companies these days).
From Our Archives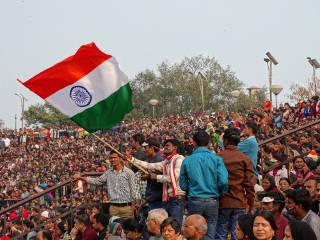 [Photograph by Adam Jones under Creative Commons]
For India to progress faster to fulfil the needs of its citizens, Indians must overcome internal differences. They must discover the highest common factors in their multiple perspectives and aspirations; and listen to each other deeply to understand who 'we' are, and to shape 'our' future together. (By Arun Maira. Read Time: 20 minutes)
Nurturing an experimentative culture requires a new set of leadership tools that allow variance and controlled risk-taking to flourish. (By Indrajit Gupta. Read Time: 3 min)