[From Pixabay]
Dear Friend,
Are you a jackal or a giraffe?
When I first heard that question, I had no idea that they were metaphors for two different ways of communication.
Marshall Rosenberg, an American psychologist, author and trainer, who came up with the metaphors, explained them this way:
"At an early age, most of us were taught to speak and think jackal. This language is from the head. It is a way of mentally classifying people into varying shades of good and bad, right and wrong. Ultimately it provokes defensiveness, resistance and counterattack. Giraffe bids us to speak from the heart, to talk about what is going on for us—without judging others."
After I came to know about Rosenberg, and nonviolent communication (that is, giraffe way, rather than jackal way), I spent a couple of hours watching his videos on YouTube. Rosenberg is not only an insightful speaker, he is also an engaging performer. He breaks into songs, and frequently uses hand puppets of the two animals to get his points across.
One of his key points is that it's not just about communication. It's about two different worldviews: One that sees the world in terms of conflict, constant struggle, and competition; and the other, while recognising that conflict exists, sees the world in terms of harmony, empathy and cooperation.
We just have to look around us to see that the dominant metaphor at play these days is jackal. With general elections just around the corner, the exercise of classifying people into good and bad, right and wrong is being performed on a massive scale. After all, we can cast only one vote, and we have to make our choice. Once we have made our choice, it's easy to fall into the trap of deifying our side and demonising the other.
That's exactly why the simple act of listening to others, without judgement, is so important, and metaphors such as jackal and giraffe can help us think about it with a clear mind.
Listening is a theme we have explored before in Founding Fuel, including in this podcast with Arun Maira, based on his book Listening for Well Being two years ago.
This week Maira explores another important question: how do we reform capitalism, so it's not reduced to being a tool for businessmen to pursue profits, but becomes a platform that enhances public good. It's about 3500 words, and I would urge you to set aside some time this weekend to read and even more time to think and discuss.
At Founding Fuel, we also constantly think about how to bring to you information in the most efficient way possible. The redesigned This Week in Disruptive Tech—in the form of a deck—is one outcome of that effort. Please do share your feedback with us.
NS Ramnath
FEATURED STORIES

[Photo from tata.com]
Private business corporations, the central tool of capitalism, need reform. We need to rethink the purpose of the corporation, the principle of limited liability, and the idea of who owns the enterprise. (By Arun Maira. Read Time: 12 mins)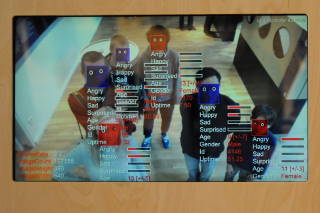 [Image by Steven Lilley (CC BY-SA 2.0)]
April 06, 2019: A roundup of news and perspective on disruptive technology. In this issue: Tech's complicated relationship with government; robots, drones and anti-drones; and environmentally cool food. (By NS Ramnath. Read Time: 3 mins)
WHAT WE ARE READING AND WATCHING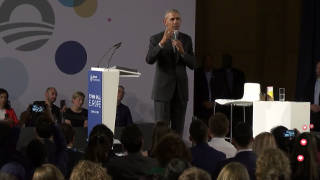 Former US President Barack Obama shared the lessons from his presidency and his ideas with civic leaders in the US. It's filled with interesting perspectives and practical tips.
When your brain gets a reward (and your brain treats praise from others as a reward), what it learns is to do that action again. But, repetition builds habits, not growth. (By Art Markman | Fast Company)
By renouncing venture capital status, Andreessen Horowitz says it'll go deeper on riskier bets: If the firm wants to put $1 billion into cryptocurrency or buy unlimited amounts of shares in public companies or from other investors, it can. (By Alex Konrad | Forbes)
FROM OUR ARCHIVES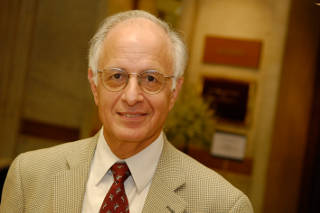 In this podcast, Arun Maira dwells on how listening without judgement can help leaders understand the big picture and improve the quality of their decisions. (By Charles Assisi and NS Ramnath)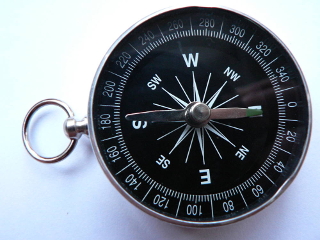 [User:Bios~commonswiki (CC BY-SA 3.0)]
It isn't just enough to have a great purpose, but without one, you run the risk of being caught in a mindless state of drift. (By Indrajit Gupta)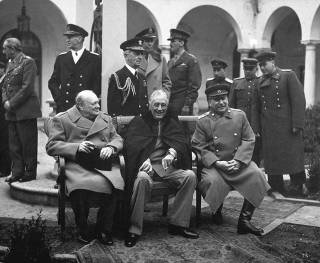 [Photograph by US government photographer (Public domain), via Wikimedia Commons]
It is impossible to achieve one's leadership ambition or leverage diverse resources without pooling power. And power pooling cannot be achieved without negotiation—or power trading and trade-offs. (By K Ramkumar)