[Image by Sasin Tipchai from Pixabay]
Good morning,
If the GDP has contracted, how much has it contracted really? There seems to be no consensus on the numbers. Then there is a pandemic. While there are those who point out that India is past the peak, there are others who contend the worst is still to come. What sense are we to make of it and why do such debates exist in the first place?
Pointers to why such debates are fast and ferocious lie in the book In Service of The Republic by Vijay Kelkar and Ajay Shah.
They make the point that "In India, our public policy capabilities are highly circumscribed by the unavailability of data. This creates the need for informal information channels. In an ideal world, we would like to have statistics and analytical models. In our reality in India, our ability to undertake formal economic analysis on many problems is limited. When quantitative analysis is infeasible, we should do more qualitative research. Every policy thinker in India must thus have a strong emphasis on a human network in the real world, on going out on field trips, on looking at our world, listening to people, and trying to assimilate what they are saying. We do not have the luxury of reading papers and looking at data; we have to look directly at the world. If a field is well instrumented, with high-quality data, a new person can come into it and rapidly pick up the ropes. The information set in India, in most fields, is composed of soft information that is picked up over the years from a human network in an environment of trust. For this reason, successful work in public policy in a given field in India requires long years of experience in the field. It is hard for a person to learn a new field rapidly."
Therefore, they offer something for those in government to think about.
Two useful principles to think about data release are:
If something can be obtained using the Right to Information (RTI) Act, it should be released preemptively. We should progressively expand the scope of items under 'duty to publish' of the RTI Act.
If a data set was created using public funding, it should be released into the public domain in machine-readable form, while taking care to mask identifying information that would harm the privacy of private persons.
In this issue.
The importance of talking to real people
What is the US antitrust case against Google all about?
Travel books for the pandemic
FF Exclusive: The importance of talking to real people
In an excerpt from his new book The Learning Factory: How the Leaders of Tata Became Nation Builders Arun Maira shares some insights he learnt from working with TELCO's Sumant Moolgaokar.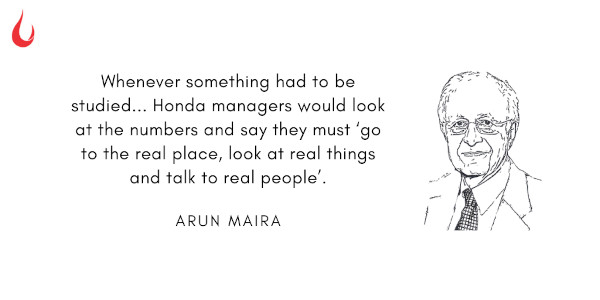 Maira writes: "Honda's approach of 'learning while doing, and doing while learning', matched Sumant Moolgaokar's. Whenever something had to be studied—the market and customer needs, or production capacities, for example—Honda managers would look at the numbers and say they must 'go to the real place, look at real things and talk to real people'.
"They were practical people, as was Sumant Moolgaokar. When he found me in the TISCO head office studying reports with numbers, he promptly moved me to his office, and then sent me off to Pune to 'rub my nose on the shop floor'. He said I would benefit by mingling with the workers and learning from them—real people doing real things."
Years later, as a consultant in the US, he had an opportunity to sit in at a media interview with quality guru Joseph Juran. He writes: "The interviewer asked Juran, who was in his nineties then, whether Americans would catch up with the Japanese. Juran seemed to be weeping when he replied, 'They don't get it. Quality is not in the numbers. It is in the people.'"
Dig Deeper
What is the US antitrust case against Google all about?
A few weeks ago there were loud debates around Google abusing its monopoly power in India, after it removed Paytm app on its mobile app store for violating rules. Interestingly, it took place not long after the US congress pulled up Big Tech to explore if they have become, in effect, too big. More recently the congress released its report expressing its concern over Big Tech's monopoly power. But the most concrete action came in the form of a case against Google, accusing the search engine of harming competitors and consumers, using its dominance.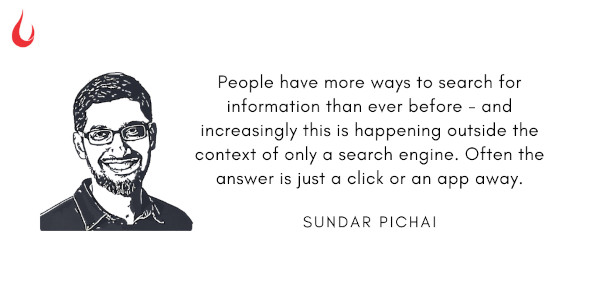 The New York Times has a short explainer of the issue. Here's a shorter version of the explainer.
What's happening: "Attorney General William P. Barr wanted to move quickly to take action before the election, making good on President Trump's pledge to take on Big Tech."
Justice Department's case: "Google is dominant in search, and its deals with Apple and other companies hobble competition in the search market."
Google's defence: "Looking only at the market for 'general' search is myopic and the deals with other companies are legal."
Consumer harm: Less competition in a market means less innovation and less consumer choice in the long run.
What's next: Years of trials, appeals and intense scrutiny of Google—unless it settles the case with the government.
Dig Deeper
Travel books for the pandemic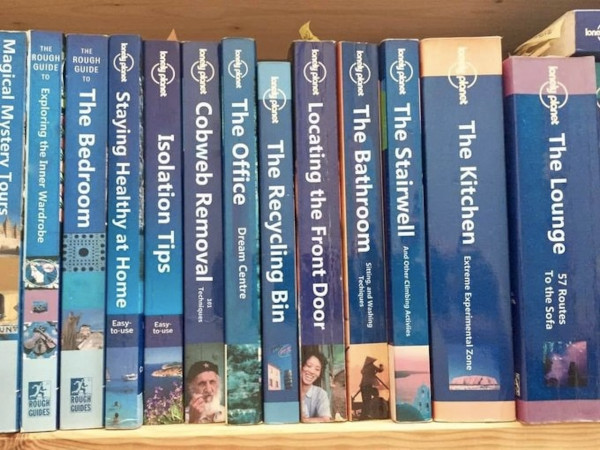 (Via WhatsApp)
Tell us what you think and find noteworthy. Head over to our Slack channel.
And if you missed previous editions of this newsletter, they're all archived here.
Bookmark Founding Fuel's special section on Thriving in Volatile Times. All our stories on how individuals and businesses are responding to the pandemic until now are posted there.
Warm regards,
Team Founding Fuel