[Photo by Clark Young on Unsplash]
Good morning
In a 2017 issue of Scientific American, anthropologist Krystal D'Costa explored why people often don't return their shopping carts, inconveniencing others in the parking lot. Part of the reason is social norms. It can be injunctive, where our action depends on our perception of how others will interpret them. Or it can be descriptive, where our responses are driven by contextual clues.
D'Costa cites some fascinating studies on how context determines our behaviour. One of them goes like this: "researchers went to a parking garage that served a supermarket and a gym. In one scenario, four carts were strewn about the garage, and in another all carts were in the receptacles. The researchers left flyers on the windows of the cars in the garage and—you guessed it—58 percent of participants littered (i.e., threw their flyers on the ground) when there were unmanaged shopping carts compared with 30 percent when all carts were in the receptacle."
She concludes her essay thus: "The world will likely not end because we aren't returning our shopping carts—that would be an amazing butterfly effect—but it's an example of a quality of life issue we can control. That guy who didn't return his cart may not be a complete jerk. He may just be using the example set by others so he can get home a little more quickly. But if everyone does that, then we're shifting the balance of what is acceptable, which may have greater ramifications to the social order. We have a greater influence over seemingly mundane situations than we realize."
It might be some time before some of us rush to shopping malls, but the insight on how contextual clues influence people's behaviour is worth thinking about.
In this issue:
Tony Hsieh: An entrepreneur, builder and visionary
Jallikattu and the creative art of figuring out
What you see depends on who you are
Have a great day!
Tony Hsieh: An entrepreneur, builder and visionary
Tony Hsieh, who built Zappos into a hugely successful and hugely loved internet company as its CEO, passed away last Friday. His death sent a shock wave across the tech and business world. For example, Julie Zhuo, author of The Making of a Manager, tweeted, "The way Tony Hsieh is remembered is how many of us probably want to be remembered: loving, generous, kind, original, smart. Thanks Tony for reminding us that all these qualities can all exist in a person, that one does not need to be a 'brilliant asshole' to be successful." He was only 46.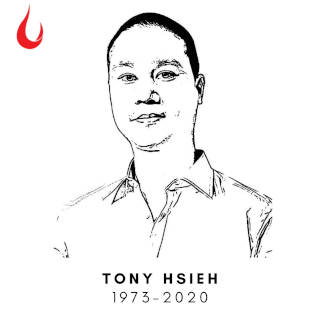 A Wired story from 2014 explains why he was so respected, and why he will be sorely missed.
"In his 2010 book, Delivering Happiness, which is one part autobiography and one part chipper how-to on building a strong corporate culture like the one at Zappos, Hsieh describes how LinkExchange's rapid growth led to a dissolution of its values and a lack of community. Too many people, he concluded, were motivated by money and short-term reward. Too few were having fun. For him, going to work had become a drag. For the company, he wrote, it was "like death by a thousand paper cuts."
Hsieh's life since then is perhaps best described as a sustained effort to never, under any circumstances, feel that way again. He joined Zappos as CEO in 2000, the year after it was founded, and quickly instilled an aura of almost fanatically good vibes, urging employees to form personal connections with customers, compiling an annual Culture Book in which workers share what Zappos means to them, and providing everything from a nap room to frequent parades. The company has maintained that spirit even as it has grown. In 2009 Amazon purchased the com­pany for more than $900 million, but it has allowed Zappos to retain its indepen­dence."
Our colleague CS Swaminathan, who is a big fan of Zappos and Tony Hsieh, and who suggested the story above, also recommends this speech by Hsieh on YouTube.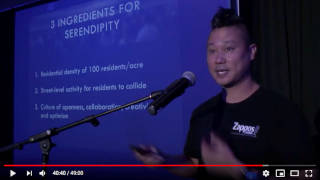 Dig Deeper
Jallikattu and the creative art of figuring out
India's official Oscar entries might say nothing about how good a film is (in 1998, India nominated a movie called Jeans), but this year's nomination, Malayalam movie Jallikattu, received good critical reception when it released last year. Even before Jallikattu, its director Lijo Jose Pellissery had established a name for himself, especially for his 2017 movie Angamaly Diaries.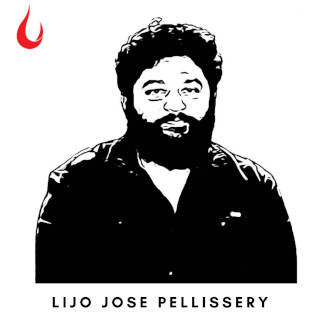 "I am still figuring it out. I will be figuring it out if you meet me after 20 years."

In an interview last year with Film Companian, he explained how his own approach to movies changed and how he looks at it these days. It has lessons for everyone.
"I used to think of films as a lot of homework—toiling hard to achieve, wanting everyone on the set to be on the edge to get it right. Earlier, I would break down the shots into cuts, everyone would know what we are going to shoot: the costumes, the colours coming in a frame, the styling. There is a shift that happened after Double Barrel. I still plan and prepare, but I don't take it like the last thing on earth. Also maybe that's because of the kind of films I am doing is much more candid. The way to approach a film, I've realised, is to go just empty handed and jump into it, listen more to your senses.
"But I am still figuring it out. I will be figuring it out if you meet me after 20 years. Because if you are a perfect filmmaker, you should stop working. It's always about finding how far you have reached. I still feel I have just reached 30 percent, because I find my films really really weak in a lot of places… You have to be self-critical. Otherwise there is nothing new for you to do. I find bad performances. I find bad sound. I find bad visuals. I find mistakes as I watch them again and again."
Dig Deeper
Jallikattu goes to the Oscars - Mint
Lijo Jose Pellissery's Method in Madness - Film Companion
What you see depends on who you are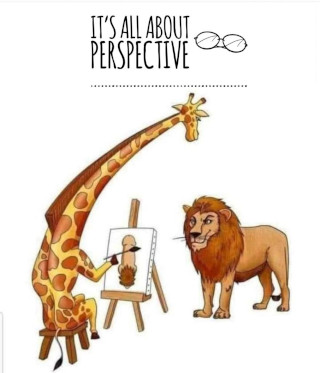 (Via WhatsApp)
Tell us what you think and find noteworthy. Head over to our our Slack channel.
And if you missed previous editions of this newsletter, they're all archived here.
Bookmark Founding Fuel's special section on Thriving in Volatile Times. All our stories on how individuals and businesses are responding to the pandemic until now are posted there.
Warm regards,
Team Founding Fuel