[Photo by Surface on Unsplash]
Good morning,
In Failing to Succeed: The Story of India's First E-Commerce Company K. Vaitheeswaran, founder of India Plaza and more recently Again Drinks, talks about the importance of processes.
He writes: "Almost everyone hates processes and systems because they are compared to bureaucracy causing delays but this assumption is incorrect. Some amount of bureaucracy is actually good and large successful multinational corporations (MNCs) efficiently run global operations using nothing but systems and processes.
"I spent most of my early career in sales and hated processes because I felt they were primarily designed to stop me from selling. Sometime in 1996, when Wipro, inspired by General Electric (GE), launched a companywide Six Sigma initiative, I was randomly picked to be a part of the first set of teams to work on a Six Sigma project under the supervision of Subroto Bagchi (the co-founder of Mindtree). After spending a year working on Root Cause Analysis (RCA), Pareto principle and fishbone diagrams, I was a convert and totally convinced that systems and processes are critical to build successful enterprises.
"Start-ups are known for a chaotic high pressure atmosphere but this is not as romantic as it sounds. Ideally, start-ups are best equipped to implement processes because they are just starting out and the number of employees is limited. Unfortunately, entrepreneurs always leave this for later which never happens. Everything works fine initially but as business volumes grow, the lack of processes show up and customer experiences start dropping. Some unicorns go out and raise Series N, hoping that the new funds will create robust internal processes but when did money alone solve a business problem?
"Sometimes, entrepreneurs wake up to the problem and start setting up systems and processes but face resentment. Older employees in a start-up are a privileged lot and do not want to follow any new systems or processes because they were able to manage perfectly so far without any such nonsense. I know of a firm where the CEO wanted to implement processes but senior employees ganged up and made it difficult for him to implement this. To make this work, it is not enough just for the CEO to support the initiative; employees at all levels have to make it work."
Vaithee, as he is popularly called, ends the section with this advice.
"If you are an entrepreneur and want to know at what point you should start implementing processes and systems in your start-up, my one word advice is: yesterday.
"No, make that last week."
What has been your experience implementing systems and processes in your organisation?
In this issue
How to plan going hybrid
Patrick Collison on the future
The Indian vaccine
Have a good day.
How to plan going hybrid
Alexandra Samuel, co-author of the forthcoming book Remote, Inc.: How to Thrive at Work…Wherever You Are, offers several practical tips on how to think about managing hybrid work. One key principle running through her suggestions is to balance the needs of the team with those of individuals.
"We've learned a lot in the past year, and the success of a hybrid model depends on valuing both in-office and at-home days for the unique benefits they offer."
Samuel writes: "When senior managers spend every day at the office, while mid-level employees divide their time between the office and home, it's easy for those mid-level workers to start worrying they're out of the loop. If people who spend more time at the office have more information on client news or business happenings, or rise more quickly up the corporate ladder by cultivating their relationships with other senior staff, it may create the perception that full-time office work is a necessary ingredient to career advancement. That's a recipe for losing out on the productivity benefits that come from a hybrid workforce, and depriving you of the opportunity to recruit remote talent—because who wants to be a remote employee in an organization where all the action happens at headquarters?
"One solution is to try to set some minimum and maximum parameters for how people divide their time between home and office so that people remain similarly connected. Also, make the playing field level. If you're holding a meeting in which even one participant is dialing in from home, make the entire meeting remote—with everyone sitting at their respective desks and connecting through video—so nobody feels like they're missing out on side conversations, and so that there's no pressure to come into the office anytime there's a meeting on the calendar."
Dig deeper
Patrick Collison on what the 2020s hold
It is clear to us now that the 2020s will be an eventful decade. But just how eventful? If there is one thing we know, it is this. That the rate of change in the aftermath of the pandemic has accelerated. And there people who are are uniquely placed to take advantage of it—such as the Irish entrepreneur, Patrick Collison. In a recent interview to Noahopinion, a newsletter published on SubStack, Collison, the co-founder and CEO of Stripe, pointed to three trends that has his attention—how fast knowledge is dissipating, the progress in biology and the strides energy technology is making.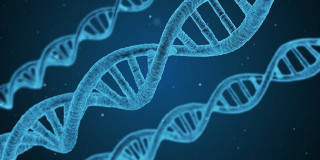 "What we call 'science' has changed immensely since WWII."
He explained it well.
"When you think about how YouTube is accelerating the dissemination of tacit knowledge, or the number of creative outsiders who can now deploy their talents productively, or the number of brilliant 18-year-olds who can now start companies from their bedrooms, or all the instances of improbable scenius that are springing up... in the landscape of the global commons, the internet is nitrogen fertilizer, and we still have a long way to go—economically, culturally, scientifically, technologically, socially, and everything in between."
On the progress in biology, he said, "I think the 2020s are when we'll finally start to understand what's going on with RNA and neurons. Basically, the prevailing idea has been that connections between neurons are how cognition works. (And that's what neural networks and deep learning are modeled after.) But it looks increasingly likely that stuff that happens inside the neurons—and inside the connections—is an important part of the story. One suggestion is that RNA is actually part of how neurons think and not just an incidental intermediate thing between the genome and proteins. Elsewhere, we're starting to spend more time investigating how the microbiome and the immune system interact with things like cancer and neurodegenerative conditions, and I'm optimistic about how that might yield significantly improved treatments."
As for energy technology, Collison had some interesting observations to make. "Electric aircraft will probably happen, at least for shorter distances. Solar electricity is asymptoting to near-free, which in turn unlocks other interesting possibilities. (Could we synthesize hydrocarbons via solar powered atmospheric CO2 concentration—that is, make oil out of air—and thereby render remaining fossil fuel use-cases carbon neutral?) There are a lot of good ideas for making nuclear energy safer and cheaper. France today gets three quarters of its electricity from nuclear power… getting other countries to follow suit would be transformatively helpful in averting climate change."
Dig deeper
The Indian vaccine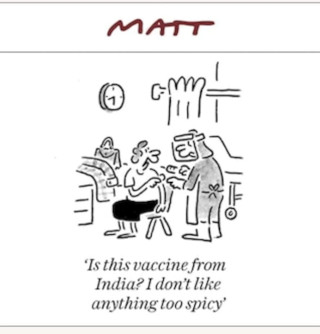 (Via WhatsApp)
Still Curious?
Harvard Business School professor Karim Lakhani, ecommerce entrepreneur K Vaitheeswaran and True North's Haresh Chawla help us understand the power of platform in a 2019 Founding Fuel Masterclass: Watch: Understanding platform power—disruption or destruction?
People work all their lives to find peace in their golden years. The more hopeful try to find a balance as they work. Both ideas are flawed, writes Charles Assisi. Read: There's no such thing as work-life balance
ICYMI: Futurist Bob Johansen talks about key principles from his new book 'Full Spectrum Thinking'—which is the ability to make sense out of the future, across gradients of possibility, and take actions now to be a part of those possibilities. Watch: Reframing VUCA: What will it take for leaders to thrive in the next decade?
Tell us what you think and find noteworthy.
And if you missed previous editions of this newsletter, they're all archived here.
Bookmark Founding Fuel's special section on Thriving in Volatile Times. All our stories on how individuals and businesses are responding to the pandemic until now are posted there.
Warm regards,
Team Founding Fuel
(Note: Founding Fuel may earn commissions for purchases made through the Amazon affiliate links in this article.)