Good morning,
There's a saying that may appear hackneyed: "When the going gets tough, the tough get going." But given the times we live in, it is pertinent to pause to ask if there is any merit in it. And if there is, just how do they do it?
That is the underlying theme that binds Founding Fuel's next Masterclass, Reimagining Work in the Post Pandemic World. Our bespoke learning programme begins tomorrow evening with a Clubhouse chat.
We think this theme is an important one because on the one hand, there are large numbers of people who sound despondent about the future. Then on the other hand, there are those who believe that if this gut-wrenching time is deployed wisely, it can place people and the organizations they work with in a better place over the longer run.
Just who are they and how do they do it? Tsedal Neeley, award-winning Harvard Business School professor and author of Remote Work Revolution: Succeeding from Anywhere, has been immersed in researching the theme for two decades. And the leadership team at ICICI Lombard, India's largest private general insurance company, recognized the need to work differently from how they used to and pivoted last year. At Founding Fuel, we've been listening to their narratives very closely. Clearly, there is much to learn from them.
To do that, registered participants have started to converge in a private space on LinkedIn to connect with each other and surface questions playing on each other's minds. Who knows where may the answers lie.
As a build-up, tomorrow evening (Friday) at 7:30 PM, the leadership team at ICICI Lombard, led by its MD & CEO Bhargav Dasgupta, will engage in a conversation, anchored by Founding Fuel's Indrajit Gupta and Kavi Arasu on Clubhouse to share their learnings and take questions. It will be livestreamed on YouTube as well.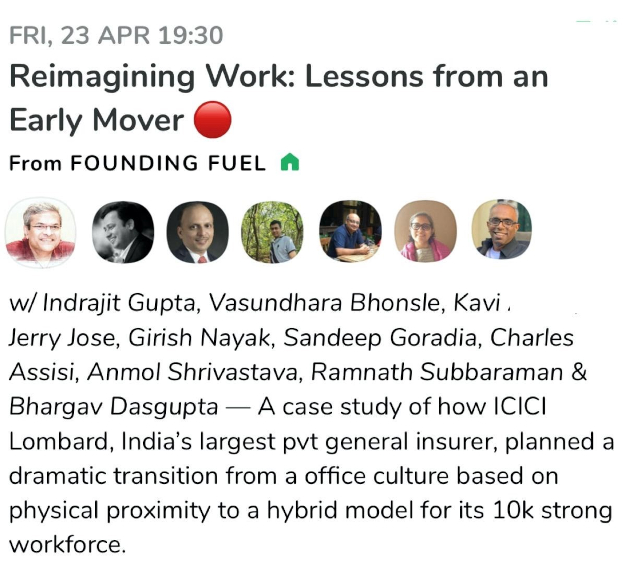 The finale is scheduled on April 27, where Prof Neeley will join Bhargav Dasgupta in a live Masterclass conversation on how to navigate these times. We believe this blend of theory and practice, based on empirical evidence and academic rigour, and supported by global and local perspectives, will be immensely enriching. Much work has gone into curating content to help prepare for these sessions and there is post-workshop material that will be available as well. If you haven't yet signed up, or if you know of others who are likely to benefit, may we urge you to share the news with them.
Your (and their) working future may depend on this! Register here.
In this issue
How communities fix problems
How to change your mind when facts change
A boarding pass for our times
How communities fix problems
One of the biggest takeaways from Prime Minister Narendra Modi's 8.45 pm speech on Tuesday is that the Central government has limited capacity to deal with the health, economic and humanitarian crisis we are facing today. The ball is essentially in the court of state governments (which also have similar capacity constraints), private sector, social sector and society at large. In fact, if the country had held up in the last few weeks it's because of the extraordinary efforts of individuals. (Mayur Shelkhe, the railways pointsman who ran straight towards an oncoming train to save the life of a small kid, is one inspiring example of the many who are demonstrating exceptional heroism these days.)
Scroll shares another story from last year, of how the community stepped up to prevent child marriages in Patna.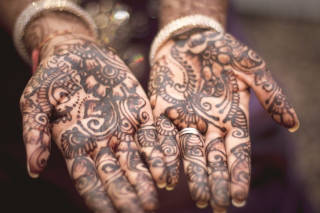 Roshni Chakraborty writes: "What was unique to the Covid-induced child protection crisis, however, was the inability of NGOs to reach families in time because of restrictions on movement. Thus, it fell to local communities to take charge and respond. That is exactly what women in Patna did. A study by Aangan found that over 178 child marriages were successfully averted in Patna during the lockdown through community efforts.
"Patna provides a powerful case study in how to rethink child protection, turning the spotlight from international humanitarian organisations and individual celebrity activism towards those in the community who stepped up to protect their own children.
"In Naubatpur, women led by Aangan volunteers set up 'whisper circles'—networks of women who were on the lookout for child marriages and domestic violence. When they heard of impending marriages, they would inform each other, take action and seek help from officials.
"The Aangan study found that in 69% of cases, its volunteers were warned of impending marriages by women from their whisper circles. An additional 17% came from relatives and neighbours of the children—meaning that in over 93% of cases, it was the community itself that acted as an early warning system.
"Many people who would not be considered traditional stakeholders in child protection also provided unique solutions. In their door-to-door visits, government-appointed workers like Aangwadi sevikas and ASHA workers informally extended their roles and kept an eye out for signs of early marriage such as dowry items being arranged at home or visits by guests and extended family."
Dig deeper
How to change your mind when facts change
Intelligencer has an interesting short profile of Julia Galef, whose book The Scout Mindset, has gotten a lot of attention in Silicon Valley and among the tech elite. It highlights how closely her own life reflects the ideas she discusses in the book, primarily the ability to follow facts and reasoning and change one's mind to align it closely with reality.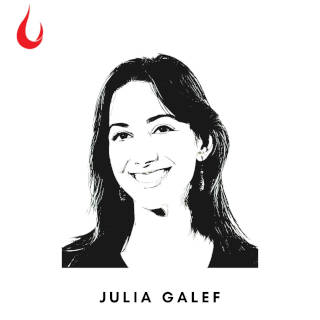 "Take pride in being the kind of person who can change their mind."
Benjamin Wallace writes, "Intellectual honesty, an admirable quality to which some people aspire sometimes, has been nothing less than the organizing principle of Galef's life. She dropped out of a Ph.D. programme in economics at Yale because of concerns about the strength of the evidence for the discipline's claims. She then detoured into urban design before becoming dissatisfied with that field's subjectivity, too. Inspired by an essay by Y Combinator founder Paul Graham on the value of 'holding your identity lightly'—so that defending it doesn't get in the way of seeing the world clearly—she has stopped referring to herself as a Democrat…
"In her book, Galef argues for what she calls 'scout mindset', which she contrasts with 'soldier mindset'. The idea is that evolution has wired our minds to be soldiers (focused on winning) instead of scouts (focused on ensuring our mental maps accurately reflect the territory of reality). To adopt a scout mindset is to resist falling prey to 'motivated reasoning', in which we distort our thoughts to achieve a desired outcome.
"One reason The Scout Mindset took five years to publish is that Galef wanted it to be evidence-based, and after scrutinizing the methodology of the studies she was citing, she lost confidence in much of it and ended up rewriting large sections.
"'Maybe this is too meta, but the thesis of my book has changed a lot over time,' Galef says. 'I'd find myself in an interview and the person would say something that disagreed with my thesis, I'd start to argue, and I'd finish the interview and realize I failed to learn anything because I was trying to convince them I was right.'"
Dig deeper
Still curious?
The youngest generation entering the workforce is comfortable in their digital skin. They know how to build rapport and connect naturally in virtual engagements, says Harsh Mall. But are we losing something important in this new online world, asks Damodar Mall. Read/Listen: Gen-Z and the post-Covid workplace
Healthcare in India urgently needs locally appropriate but systemically consistent solutions. There's much to learn from how other countries and sectors have gone about it, writes Nachiket Mor. Read: Local Systems Solutions: A way for India to provide universal healthcare
Large established firms have a tough task in embedding entrepreneurial thinking inside the firm. Because it means rewiring the way leaders think about the future, writes Indrajit Gupta. Read: How entrepreneurs learn
A boarding pass for our times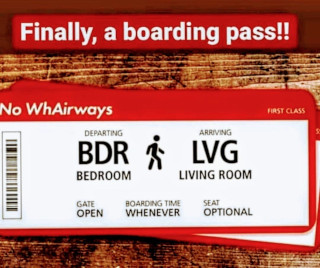 (Via WhatsApp)
Tell us what you think and find noteworthy.
And if you missed previous editions of this newsletter, they're all archived here.
Bookmark Founding Fuel's special section on Thriving in Volatile Times. All our stories on how individuals and businesses are responding to the pandemic until now are posted there.
Warm regards,
Team Founding Fuel
(Note: Founding Fuel may earn commissions for purchases made through the Amazon affiliate links in this article.)