[Australia's then Prime Minister Kevin Rudd presented a National Apology to the "Stolen Generations" of Aboriginal and Torres Strait Islander Peoples, on February 13, 2008. Photo by Virginia Murdoch, on flickr (CC BY-SA 2.0)]
Good morning,
What do we owe one another? This is a question Michael Sandel explores in his lovely book, Justice: What's the Right Thing to Do? In the polarised times we live in, this is a question that deserves some exploring from a philosophical perspective. So, we picked some excerpts from a chapter in his book that delves into the theme.
"Should nations apologize for historic wrongs? To answer this question, we need to think through some hard questions about collective responsibility and the claims of community," Sandel writes.
"The main justification for public apology are to honour the memory of those who have suffered injustice at the hands (or in the name) of the political community, to recognise the persisting effects of injustice on victims and their descendants, and to atone for the wrongs committed by those who inflicted the injustice or failed to prevent it."
Having explored this, Sandel turns his gaze to individuals to ask, should we atone for the sins of our predecessors? He points to a worldview that argues "You can't apologise for something you didn't do. So, how can you apologize for something that was done before you were born? John Howard, the Australian prime minister, gave this reason for rejecting an official apology to the aborigines: I do not believe that the current generation of Australians should formally apologise and accept responsibility for the deeds of an earlier generation."
But then, there is the idea of Moral Individualism: "the free choice of each individual is the source of the only moral obligations that constrains us.
"If I promised my grandfather to pay his debts or apologise for his sins, that would be one thing… Absent some such promise, the moral individualist can make no sense of a responsibility to atone for the sins of my predecessors. The sins, after all, were theirs, not mine."
These questions are only the beginning of Sandel's inquiry. Because he uses these questions as a springboard to raise yet another one: Should governments be morally neutral? A pointer to where may an answer reside lies in yet another question. "If the law seeks to promote certain moral and religious ideals, doesn't this open the way to intolerance and coercion?"
Do think about it. And have a good day!
In this issue
The Poonawala paradox
How to prepare for permanent remote work
The year until now
The Poonawala paradox
Adar Poonawala, the CEO of Serum Institute of India (SII), has been at the epicentre of much attention over the last few days. On April 28, he was at the receiving end of a social media backlash after he posted on Twitter that "As a philanthropic gesture on behalf of @SerumInstIndia, I hereby reduce the price to the states from Rs 400 to Rs 300 per dose…"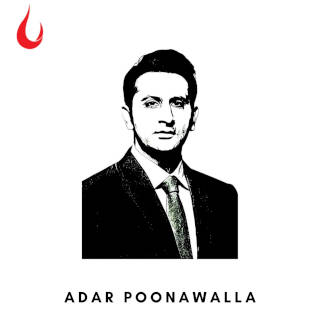 "Everybody really felt that India had started to turn the tide on the pandemic."
If this language was not enough, in an interview with Financial Times, he conveyed the impression that his life is under threat and he has fled India.
The most recent update from Scroll.in quotes Poonawala as saying, "India's Covid-19 vaccine shortage would continue through July… Currently, India is reeling under the second wave of the coronavirus pandemic. The country's infrastructure is under severe strain as cases are surging at an alarming rate. India has registered more than 3 lakh cases for over 10 consecutive days, once even crossing the 4-lakh mark."
And over the weekend, Poonawala tweeted that he "Had an excellent meeting with all our partners & stakeholders in the U.K. Meanwhile, pleased to state that COVISHIELD's production is in full swing in Pune. I look forward to reviewing operations upon my return in a few days."
Make what you will of it!
Dig deeper
How to prepare for permanent remote work
In Fast Company, Jessica Thiefels, author of 10 Questions That Answer Life's Biggest Questions, offers six things to do if you are planning to make a permanent shift to working remotely. Here is a summary of the first three.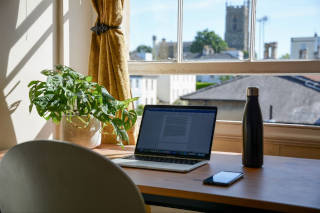 Establish a morning routine for structure: Creating rituals is a simple way to build structure into the day's workflow. Examples: Changing into office-appropriate clothes, writing a to-do list or journal your goals for each day
Separate your workspace from the rest of your home: If possible, allocate an area that's both organized and distraction-free. Furnish it with a desk, office equipment, and materials so you can create a familiar office environment that promotes productivity.
Set movement alarms for regular intervals during the day: Even if you don't have a coworker to talk with or a meeting to walk to, get up and move around. Set alarms at various points in the day to remind yourself to walk, stretch, and do some pushups, squats, lunges, or jumps.
Dig deeper
Still curious?
Contemporary wisdom has it that any lie is offensive. But is it? As Krishna argues so lucidly in the Mahabharata, reasons exist to lie, writes Charles Assisi. Read: The moral imperatives to a lie
How to navigate a job market where a lot of people are looking at start-ups primarily for a big spike in their salaries? Nitin Srivastava has some suggestions. Read: What we can do about the rising challenges in hiring
The youngest generation entering the workforce is comfortable in their digital skin. They know how to build rapport and connect naturally in virtual engagements, says Harsh Mall. Read: Gen-Z and the post-Covid workplace
The year until now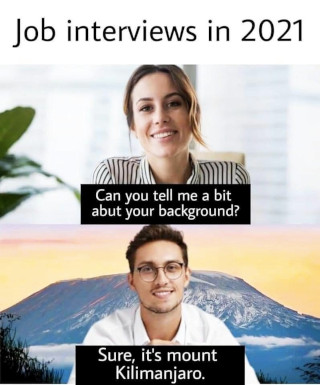 (Via WhatsApp)
Tell us what you think and find noteworthy.
And if you missed previous editions of this newsletter, they're all archived here.
Bookmark Founding Fuel's special section on Thriving in Volatile Times. All our stories on how individuals and businesses are responding to the pandemic until now are posted there.
Warm regards,
Team Founding Fuel
(Note: Founding Fuel may earn commissions for purchases made through the Amazon affiliate links in this article.)