[Photo by Christopher Burns on Unsplash]
Good morning,
In Zen and the Art of Motorcycle Maintenance, Robert M. Pirsig shares something he experienced during his days in India as a student at Banares Hindu University. In the book, he uses the name Phaedrus for himself when he talks about a certain period of his life. This extract is about a pilgrimage he undertook to Mount Kailash in the company of a holy man and his followers. Phaedrus never reached the mountain, Pirsig says.
"After the third day he gave up, exhausted, and the pilgrimage went on without him. He said he had the physical strength but that physical strength wasn't enough. He had the intellectual motivation but that wasn't enough either. He didn't think he had been arrogant but thought that he was undertaking the pilgrimage to broaden his experience, to gain understanding for himself. He was trying to use the mountain for his own purposes and the pilgrimage too. He regarded himself as the fixed entity, not the pilgrimage or the mountain, and thus wasn't ready for it. He speculated that the other pilgrims, the ones who reached the mountain, probably sensed the holiness of the mountain so intensely that each footstep was an act of devotion, an act of submission to this holiness. The holiness of the mountain infused into their own spirits enabled them to endure far more than anything he, with his greater physical strength, could take.
"To the untrained eye ego-climbing and selfless climbing may appear identical. Both kinds of climbers place one foot in front of the other. Both breathe in and out at the same rate. Both stop when tired. Both go forward when rested. But what a difference! The ego-climber is like an instrument that's out of adjustment. He puts his foot down an instant too soon or too late. He's likely to miss a beautiful passage of sunlight through the trees. He goes on when the sloppiness of his step shows he's tired. He rests at odd times. He looks up the trail trying to see what's ahead even when he knows what's ahead because he just looked a second before. He goes too fast or too slow for the conditions and when he talks his talk is forever about somewhere else, something else. He's here but he's not here. He rejects the here, is unhappy with it, wants to be farther up the trail but when he gets there will be just as unhappy because then it will be 'here.' What he's looking for, what he wants, is all around him, but he doesn't want that because it is all around him. Every step's an effort, both physically and spiritually, because he imagines his goal to be external and distant."
In this issue
Finding happiness
What parents must know about tech
(Song) Ave Maria
Have a good day.
Finding happiness
One of the most important interviews that we have read in recent times is one with Alex Honnold in the most recent issue of Harvard Business Review (HBR). He is a pioneer in free solo climbing, a controversial sport where climbers go up steep rock faces without any protective equipment such as harnesses or ropes. In 2018, he went up the 3,000 foot high El Captain at Yosemite National Park in California. That climb was captured in an Oscar-award winning documentary called Preparation.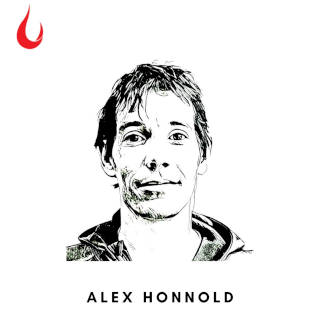 "You can't have a long career unless you spend a tremendous amount of time thinking about risk and minimizing it to ensure your own safety."
In this interview, HBR made an attempt to understand what Honnold learnt from free soloing.
"It's not that I'm gifted. Free soloing just forces me to focus naturally. It's a by-product of being on a wall without ropes: You have to perform, so you flip that switch. For me, the preparation lies more in physical training and route planning.
"There's a creative element to solving problems, like figuring out how to climb certain sections of wall. But when I'm free soloing, I've already prepared and want to stick to the plan. I don't want to be improvising. That would bring more uncertainty and risk into the equation. So most of my creative processing comes on rest days when I'm lying around somewhere safe, just thinking about climbing…
"Where are my hands going to go? Where should I place my foot? Even recreational climbers in gyms make plans for themselves before they leave the ground. With free soloing, you're both remembering or anticipating how to do certain climbs and trying to imagine the emotional component."
Dig deeper:
What parents must know about tech
A question many parents the world over are grappling with is how much screen time is desirable for children? Schools are shut and most common playgrounds are out of bounds. That is why when Nir Eyal and Jonathan Haidt got together to offer some pointers, it had our attention right away.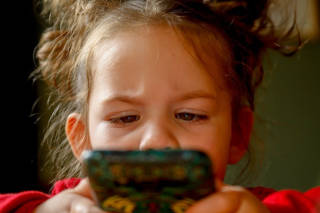 [Mirko Sajkov/Pixabay]
"Despite our differences, we (Nir and Jonathan) have each developed similar philosophies with similar rules in our own households. We both love technology ourselves, and we want our children to gain the benefits—including sheer fun—of these nearly magical devices and apps.
"But because these technologies are so alluring, and because time spent with them comes at the expense of other activities, we have developed these three simple rules in our own households:
1) All screens out of the bedroom before bedtime
2) No social media until high school
3) Work out a screen time budget in a way that helps children develop their own sense of agency and self-control.
"The goal of setting such rules should be to help kids cultivate good habits and make wiser decisions, even when their parents are not around."
Dig deeper
Still curious?
Kavi Arasu writes about Pirsig's Zen and the Art of Motorcycle Maintenance: The book was published in 1974 but its meandering conversations stand as a poignant pointer for us to examine our world and the times we live in today as well. Read: Nuance, diversity and dialogue
What can companies whose job roles don't fit the traditional notions of a good career choice, do to retain staff? Starbucks CEO Howard Schultz has a creative solution, writes Neelima Mahajan. Read: Family comes first at Starbucks China
Companies struggle to manage the present and also remain relevant in the future. There's a way to fix that. And it starts with a new approach to learning, writes Indrajit Gupta. Read: Stay learning. Stay in charge
Song for today: Ave Maria
While I wasn't unfamiliar with Ave Maria, the first time I heard the emotions this Christian song can evoke was during a field trip in college. We were resting at night on a trek and my classmate Rohan Arthur, now an acclaimed oceanologist, started to sing this. I hadn't heard anyone sing Ave Maria like he did. He suggested I listen to Luciano Pavarotti's rendition. I did. Since then Ave Maria continues to play in the head every once a while and brings to mind fond memories as well. ~ Charles Assisi
What's helping you get through these tough times? Send us the song, poem, quote that is your balm now. And we will share it through this newsletter.
And if you missed previous editions of this newsletter, they're all archived here.
Bookmark Founding Fuel's special section on Thriving in Volatile Times. All our stories on how individuals and businesses are responding to the pandemic until now are posted there.
Warm regards,
Team Founding Fuel
(Note: Founding Fuel may earn commissions for purchases made through the Amazon affiliate links in this article.)