[Knight Management Center (Stanford Graduate School of Business, Palo Alto, California). By Corey Seeman (CC BY-NC-SA 2.0), via Flickr]
Good morning,
In 1994, Peter Robinson, a former speechwriter for US President Ronald Reagan, published a book titled Snapshots from Hell: The Making of an MBA based on his experience attending Stanford Business School between 1988 and 1990. The world is very different today, but the book is a classic, much like Liar's Poker by Michael Lewis, based on his experience at Solomon Brothers in the late '80s.
Snapshots from Hell also gives some perspective on how Stanford became a top B-School in the US. Robinson gets a perspective from one of his professors.
"'For the first thirty years or so of the business school's existence, it remained an institution of only regional importance. Then in 1958 Ernest Arbuckle became dean. He was an impressive man. And he had skills as a fund-raiser that were really quite phenomenal.' Under Arbuckle, Stanford began to offer salaries competitive with those at Harvard or Wharton, and the faculty began to improve. Van Cleef [the professor quoted in this extract] joined the faculty himself in 1968.
"'Arbuckle also understood that Stanford had to begin supporting research. That was important.' When an academic was a good teacher, van Cleef explained, he only succeeded in building a reputation among his students, who then graduated and left. By doing important research, an academic established a reputation among a much more permanent audience, his peers. 'To be quite blunt, research is the way an academic advances his career.'
"Arbuckle gave his faculty the time and money for research. So did his successors. Within a decade and a half, Stanford went from perhaps thirtieth place in business school rankings to first or second.
"'But in recent years,' van Cleef said, 'I'm afraid we've hit something of a plateau.' I encouraged him to elaborate, eager to learn more about the business school's inner workings. But van Cleef was reticent to disclose the institution's problems to a student, He glanced at his watch, and when the waitress brought the check he paid at once. 'Sorry,' he said, 'but I must hurry back.'"
Robinson eventually gets to explore that topic with another professor, who frames it as a balancing act between three groups. "The lecturers versus the tenured faculty versus the students. The teaching of applied, practical material versus the conducting of pure research. In Healey's view there was no solution here, only a point of equilibrium for the school to reach, a balance to strike among the competing interests. And right now the balance was off."
The lack of balance shows eventually. Stanford's place in Business Week's B School ranking drops from top 1 or 2 to 9 that year, and all hell breaks loose for a few days. (It's back to being No 1, in case you are interested.)
In this issue
Pandemic disrupts schooling
The space beyond billionaires
Monday thoughts
Stay safe and have a good day!
Pandemic disrupts schooling
The pandemic is extracting its toll on society in multiple ways. While the economic hardship it has started to inflict is being documented, the second order outcomes of these hardships are beginning to be felt. A report in The Indian Express, with data on how it is disrupting the lives of school going children, is alarming. The numbers show that 60,000 have dropped out of school in Andhra Pradesh.
"A survey on school dropouts here revealed many instances of girls in Classes 9, 10 being married off by distressed families. District Educational Officer S Abraham said, 'Due to financial problems, boys have dropped out and taken up work in brick kilns. We found students from as far as Srikakulam and Vizianagaram working in brick kilns at Mandapeta in our district… As small businesses folded or parents lost jobs, many boys went to Kadiyam, where they could earn Rs 400-500 for four-five hours of picking flowers daily. Income generation has taken priority over school for a majority of the dropouts.'
"Abraham added that while the government has set up residential schools and hostels that offer free accommodation and food to students, migrant workers mostly take their children along as they consider them an extra hand to contribute to the family income.
"Officials are hopeful that some of the dropouts may be temporary, with students having left to work on fields during the harvest season."
Dig deeper
The space beyond billionaires
When Jeff Bezos and Richard Branson lifted off in their respective rockets recently, it led to a lot of debates, with many contrasting their flights with what's happening on earth. In a Bloomberg piece, Ashley Vance points out that the developments in the space sector are much bigger than the space tourism kicked off by the two billionaires.
He writes, "the arguments against thinking about space at all right now tend to center on the apparent frivolity of orbital tourism. The Los Angeles Times summed up this line of reasoning with the headline for a piece by the talented writer Michael Hiltzik: 'The Bezos-Branson-Musk space race is a huge waste of money and scientifically useless.' Hiltzik went on to dismiss the recent wave of advances as mere thrill-seeking and distractions. Setting aside the fact that people still spend many billions of dollars every year watching sports and playing video games, examples like Eveleth's are a good reminder that technological advances aren't always A-to-B propositions, and that there remains value in pure science for its own sake, even if the future dividends are unknown.
"Besides looking for signs of nuclear proliferation, customers are using Planet's network of satellites to track crop health, factory emissions, and rainforest loss. (Creepier uses of private satellite networks, of course, bear further scrutiny.) The satellite internet services from SpaceX and OneWeb have the potential to serve billions of people who can't get broadband access another way. The success of Rocket Lab, a company created by a guy without a college degree who taught himself the needed engineering in a shed, also speaks to the potential democratizing effects of private space enterprises. The zero-G rich people are a relatively small part of this larger picture."
Dig deeper
Monday thoughts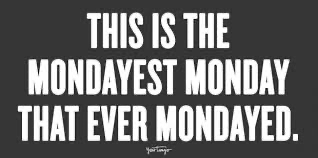 (Via WhatsApp)
Found anything interesting and noteworthy? Send it to us and we will share it through this newsletter.
And if you missed previous editions of this newsletter, they're all archived here.
Bookmark Founding Fuel's special section on Thriving in Volatile Times. All our stories on how individuals and businesses are responding to the pandemic until now are posted there.
Warm regards,
Team Founding Fuel
(Note: Founding Fuel may earn commissions for purchases made through the Amazon affiliate links in this article.)