[Image by Elf-Moondance from Pixabay]
Good morning,
In The Power of Flexing, Susan J. Ashford, a professor at Ross School of Business at the University of Michigan, details how small experiments can create big life changing growth. Sometimes, it's simply about overcoming our resistance to adapt to external changes. She gives the example of Lucy, owner of a small inn in the California wine country, whose business suddenly got disrupted by Covid-19 in 2020.
Ashford writes, "As states began to shut down and individuals began to self-quarantine in March, her inn's occupancy rate fell from above average to zero. Lucy was confronted with a host of unfamiliar problems: new health and environmental regulations, complex rules about employee layoffs and unemployment benefits, and confusing procedures regarding taxes and small business loans, all against a backdrop of mounting debt.
"Lucy is one of the most positive people I know, but this new array of challenges threatened even her sunny disposition. It took time for her to master the feelings of anxiety, anger, and grief that momentarily overwhelmed her… [She] recognized that one aspect of her habitual approach to business problems was holding her back. Every time she faced a challenge demanding an unfamiliar response—for example, conducting virtual meetings using Zoom or getting guidance from a local government official—she would freeze, feeling stymied. Rather than tackling the task, she would place it on a to-do list and carry on with other tasks she felt comfortable with. 'I'll get to that one later,' she would say—but 'later' never seemed to come."
Finally, she designed an experiment for herself—that she would tackle just one problem a day. "If her effort to master the new job initially failed, she would take a break, revisit the 'why' behind her commitment in an effort to bolster her flagging motivation, and return to the problem until it was solved.
"Lucy found this new approach worked—not with every unfamiliar challenge, but with enough of them so that she began to feel a real and growing sense of accomplishment, progress, and empowerment. Each small triumph gave her increased confidence about tackling the next challenge, and she became more comfortable about asking for help, seeking resources, and generally moving her business forward."
What do you plan to flex this week?
In this issue
How to design AI
Why you should be careful while using tech in hiring
A Facebook hack
Have a great week ahead.
How to design AI/ML (FF Exclusive)
In the latest edition of Hustle Fuel, a series that looks at the world of work and entrepreneurship from a woman's lens, Aparajita (Opu) Bhattacharyya interviews Prof. Sanghamitra Bandyopadhyay. Prof Bandyopadhyay is a professor of machine intelligence and director at the Indian Statistical Institute. She is the first woman to hold this position. She has also been a member of the Science, Technology and Innovation Advisory Council of the Prime Minister of India—one of the country's highest honours for a scientist.
One of the things she explores is getting AI/ML right.
When solving complex interdisciplinary problems, a working understanding of the different relevant fields is important. Through her explanation of how she worked to identify a genetic marker for breast cancer, Dr. Bandyopadhyay illustrated how she herself is a computer scientist, but understands biology well enough to be able to work with multidisciplinary teams to drive to the answers and have impact. But she emphasized how success ultimately rests on people with different expertise working together with mutual trust and respect.
Prof Bandyopadhyay says, "People from different areas of expertise speak very different languages… A biologist needs to understand a little computer science and mathematics, and a mathematician/computer scientist/physician/statistician needs to understand a little biology. But that does not make them a biologist. That is where mutual respect is of utmost importance."
Dig deeper
Why you should be careful while using tech in hiring
One of the key challenges that large businesses face is to select the right candidates from the thousands of applications they receive whenever there are job openings. Tech companies have promised to solve the problem using algorithms to filter the applications thereby reducing the workload on the HR department. The problem is relevant especially now when many are seeking new opportunities as a result of their pandemic experience, a phenomenon that has been termed as The Great Resignation. This has created a huge demand for talent. However, something weird was going on at the same time. Companies were rejecting applicants in droves—and anecdotal evidence suggested that they were rejecting good applicants too.
It turns out the problem is with the software.
WSJ highlighted a study by Harvard that explained what exactly was going on. "The software typically ranks candidates according to broad affirmative criteria—such as candidates with a college degree—as well as negative criteria such as candidates who were convicted of a crime. The longer and more complicated the job description, the more people get weeded out by the automated systems. Each additional requirement eliminates candidates potentially equipped to fill a role, according to Harvard's researchers. Differences between the way a technical skill is described by the military and the corporate world can also mean a veteran with decades of sought-after experience never has a chance, Harvard's researchers said."
Earlier in the report, WSJ shared a few examples cited by the lead Harvard researcher Joseph Fuller.
Hospitals scan resumes of registered nurses for "computer programming" when what they need is someone who can enter patient data into a computer.
Power companies scan for a customer-service background when hiring people to repair electric transmission lines.
"This reliance on automation filters big sections of the population out of the workforce and companies lose access to candidates they want to hire," WSJ said, quoting Fuller.
Dig deeper
A Facebook hack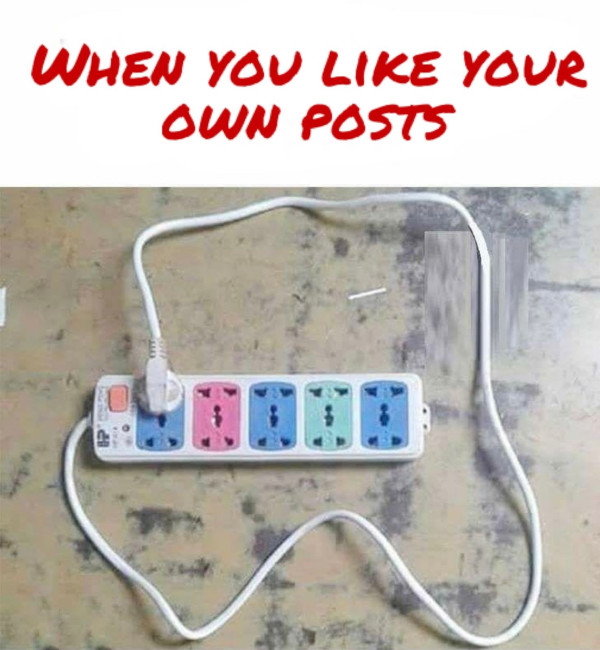 (Via WhatsApp)
Found anything interesting and noteworthy? Send it to us and we will share it through this newsletter.
And if you missed previous editions of this newsletter, they're all archived here.
Warm regards,
Team Founding Fuel
(Note: Founding Fuel may earn commissions for purchases made through the Amazon affiliate links in this article.)