[From Unsplash]
Good morning,
It's been a decade since Steve Jobs died. But his legacy and shadow continue to dominate the technology discourse. Just what kind of a man was he really? This is a question Walter Isaacson attempts to answer in Steve Jobs, an authorised biography.
"His personality was reflected in the products he created. Just as the core of Apple's philosophy, from the original Macintosh in 1984 to the iPad a generation later, was the end-to-end integration of hardware and software, so too was it the case with Steve Jobs: His passions, perfectionism, demons, desires, artistry, devilry, and obsession for control were integrally connected to his approach to business and the products that resulted.
"The unified field theory that ties together Jobs's personality and products begins with his most salient trait: his intensity. His silences could be as searing as his rants; he had taught himself to stare without blinking. Sometimes this intensity was charming, in a geeky way, such as when he was explaining the profundity of Bob Dylan's music or why whatever product he was unveiling at that moment was the most amazing thing that Apple had ever made. At other times it could be terrifying, such as when he was fulminating about Google or Microsoft ripping off Apple.
"This intensity encouraged a binary view of the world. Colleagues referred to the hero/shithead dichotomy. You were either one or the other, sometimes on the same day. The same was true of products, ideas, even food: Something was either 'the best thing ever,' or it was shitty, brain-dead, inedible. As a result, any perceived flaw could set off a rant. The finish on a piece of metal, the curve of the head of a screw, the shade of blue on a box, the intuitiveness of a navigation screen—he would declare them to 'completely suck' until that moment when he suddenly pronounced them 'absolutely perfect.' He thought of himself as an artist, which he was, and he indulged in the temperament of one.
"His quest for perfection led to his compulsion for Apple to have end-to-end control of every product that it made. He got hives, or worse, when contemplating great Apple software running on another company's crappy hardware, and he likewise was allergic to the thought of unapproved apps or content polluting the perfection of an Apple device. This ability to integrate hardware and software and content into one unified system enabled him to impose simplicity. The astronomer Johannes Kepler declared that 'nature loves simplicity and unity.' So did Steve Jobs."
Stay safe and have a good day!
In this issue,
The Global Supply Chain Disruption
The power of owning one's mistakes
Clear instructions
The global supply chain disruption
Even as we were putting together the final touches on our latest offering, A Letter from London by Samuel Pepys that hit subscribers' inboxes at 9 am yesterday, a note from D Shivakumar, group executive president for corporate strategy and business development at the Aditya Birla Group, hit our inboxes. Like Pepys, Shivakumar too has been looking at the China story closely and trying to understand what it means for global supply chains. He summarised his learnings in the note.
There has been a worldwide shortage of laptops, phones, cars, clothing, toys, groceries etc. across the world. As the Christmas shopping season starts, as the Chinese day sales in February comes closer, this issue will be even more under scrutiny.
The pandemic shifted a number of things. At an economic level, there was a shift from the services sector to the other sectors like industry, etc. People didn't go out and ordered things via e-commerce sites to their house. Consumers stopped sharing anything due to fear—they didn't share a phone or a laptop or even food vessels. Individual consumption and buying of many categories went up. Many consumers also stocked up, one item that was stocked up across the world in every household was toilet paper.
The global supply chain is actually centered around three big hubs—America, China and Germany. The global supply chain is a combination of ocean liners, railroads and truckers. In that sense this is like a relay—everything must arrive on time for someone to pick it and then move forward with the baton. Ships have been delayed, trains are delayed, trucks are delayed, everything is in turmoil.
The unpredictability and shortage has led to unprecedented freight rates. A container of chemicals from Shanghai to Chicago used to cost $6,600, now it is close to $29,900. Freight wasn't a big cost especially when shipped via sea routes in the past—that's no longer true today.
Shipping is a near monopoly. Nine cargo carriers organized by 3 shipping alliances control 90% of the ocean freight. Maersk, the shipping liner, reported $2.7 billion in profit in the first three months of this year compared to $185 million in the same period last year, a 15-fold increase.
Railroads have consolidated in the last 40 years. In America, railroads went from 33 to 7 in 40 years. Here's a funny statistic: ships cannot dock and unload in the night, railroads run in the night and truckers do not pick up goods in the night. This is an important point in a relay ecosystem. Why?
President Biden was seized of the shortage issues and he formed a committee which recommended working 24 by 7 in the key port of Los Angeles and Long [Beach], next to each other. This port handles nearly half the traffic to the USA. While one of the terminals works 24 by 7, the truckers refuse to come and pick up goods at 3 am. The Biden team has promised to solve the supply chain relay riddle in 90 days. Vessels wait for 24 hours in ports. This 24 by 7 port handled 79,000 vessels last week.
Many argue that supply chains globally have been built for efficiency, especially efficiency on costs and no supply chain was built for resilience. A supply chain looks simple, like a Lego game box, but has to be constructed piece by piece. A global supply chain is a complex bunch of activities that looks simple to an outsider.
Is there an answer? I think governments will try and near shore more of their supply chains, for example America might buy more from what's produced near Mexico but the raw material has to come from somewhere.
Most experts feel that this uneven supply chain will last for another 10 to 12 months at least. This will lead to inflation, black marketing etc. etc. in some categories.
Dig deeper
The power of owning one's mistakes
Colin Powell, a four-star general who served as the US secretary of state from 2001 to 2005, died on Monday this week due to Covid-19 complications.
In its obituary, The New York Times wrote about his time as US secretary of state under George W Bush: "in the Bush administration Mr. Powell was the odd man out, fighting internally with Vice President Dick Cheney and Defense Secretary Donald H. Rumsfeld for the ear of President Bush and for foreign policy dominance.
"He left at the end of Mr. Bush's first term under the cloud of the ever-worsening war in Iraq begun after Sept. 11 and growing questions about whether he could, and should, have done more to object to it. Those questions swirled in part around his U.N. speech, which was based on false intelligence, and which became the source of lifelong regret."
However, unlike most politicians who tend not to own up their mistakes, Powell, a statesman that he was, did. And that earned him respect.
As Time Magazine wrote,
"Powell never led the nation, but he did become a unique figure in American life. In his first go at retirement, he introduced Saving Private Ryan at the Oscars. He broke with his Republican Party to speak in favour of affirmative action and further split with the GOP when he endorsed Barack Obama, Hillary Clinton and Joe Biden for the White House. He was tireless in speaking up for what he saw as America's moral footing, even in acknowledging his own errors in the wake of the Sept. 11 terrorist attacks.
"In the 20 years since 9/11, it sometimes seemed as though Powell was living a maxim made infamous when he uttered it during an extended 2002 briefing to Bush on Iraq: 'You break it, you're going to own it.' Well, Powell did damage his reputation—to some, irreparably. But he owned his grave error, and to even his harshest critics, the dignity of that stood in contrast to the petty politics of the moment. It set him apart from the run-of-the-mill politicians who are cut from the same cloth of self-preservation. Powell never ran for office, and that perhaps allowed him to never need to bend in unnatural ways."
Dig deeper
Clear instructions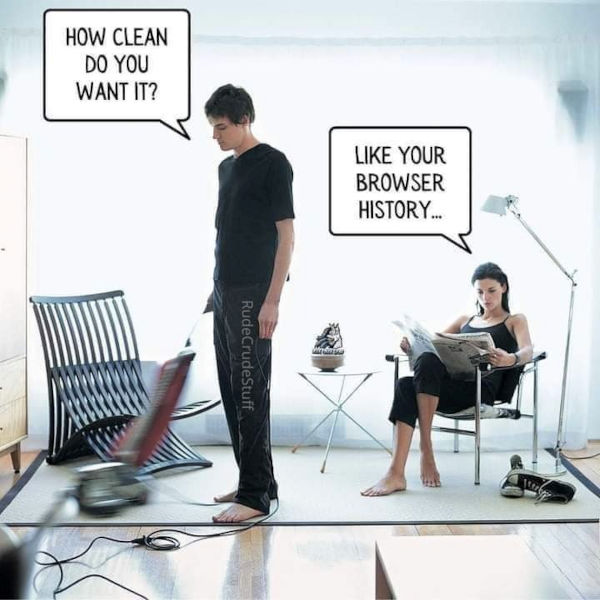 (Via WhatsApp)
Found anything interesting and noteworthy? Send it to us and we will share it through this newsletter.
And if you missed previous editions of this newsletter, they're all archived here.
Warm regards,
Team Founding Fuel
(Note: Founding Fuel may earn commissions for purchases made through the Amazon affiliate links in this article.)