[From Unsplash]
Good morning,
In No Ordinary Disruption: The Four Global Forces Breaking all the Trends, Richard Dobbs, James Manyika and Jonathan Woetzel argue that companies have to build local talent, instead of parachuting people as they expand to new markets. Some of the points they raise are relevant to the post-pandemic, remote-working models that many companies are experimenting with.
They write: "Many firms still operate with cumbersome reporting lines, in which international divisions oversee country-specific fiefdoms that don't collaborate and sometimes operate in their own languages, frustrating communication. This model often leaves C-level executives at headquarters too removed to understand the speed of change and the scale of the opportunity in emerging markets.
"Our observation, however, is that companies experience success when they are able to break away from the 'investing in a market' mentality and give local leaders sufficient freedom to chart their own path. When LG Electronics set about increasing its market share in India by building a local subsidiary, expatriate Korean managers acted only as mentors or advisors, without the authority to make decisions. Tingyi's success in China stemmed in part from its strategy of giving local management full authority to make decisions and to tailor and develop new products that cater to the needs of Chinese consumers.
"Attracting, developing, and retaining top talent to lead these new-growth markets is another crucial element of a successful emerging-market strategy. Based on a recent survey of leading global companies, only 2 percent of their top two hundred employees hail from key Asian emerging markets. This is in part a reflection of a scarcity of supply, but also a result of stickiness bias to existing resource allocation or unclear 'employer brand' proposition in new territories. Some global firms have tackled the issue by developing clear talent propositions that differentiate them from local competitors. In South Korea, L'Oreal became the top choice for female sales and marketing talent by creating greater opportunities for brand managers and by improving working hours and child-care infrastructure. In India, Unilever has attracted top Indian talent by creating a global leadership program that includes rotation and permanent placement programs."
The Ukraine crisis as seen from India
Most of us are bombarded with news and commentary from the Western world on the crisis in Ukraine, how Putin has put Russia at the brink of a disaster, and that India's stance at the UN has been a copout. How are we to decode all of this?
Shivshankar Menon, India's former National Security Advisor (NSA) and former foreign secretary told Karan Thapar earlier this week that we would do well to remember that the US's Operation Desert Storm took 26 days—and so the Russian invasion is still too early to write off. The Russians have lost the propaganda war to the West. If anything, Menon explains, the current situation is a public relations disaster for them and everyone believes they have already lost the war.
And why does he believe that? "The Russian way of war is to reduce things to rubble… They have chosen not to do so this time. And so that suggests to me he is looking for political gains. He is not looking for talks with Ukraine alone. He is looking for more than that." Menon goes on to make the point that Putin perhaps wants a larger say in the European scheme of things and that cannot be had with just having talks with Ukraine. "Ukraine is the key that will open the larger door. Whether he uses his Air Force or Army, those are military decisions and we are not privy to that."
So, what does he think the near and medium term future may look like? There are nuances, Menon explains. There may be actors who see advantages in having the war prolonged. For instance, the rearmament of Germany. It wasn't on the agenda. It is happening. How will this be used politically by other actors? We don't know.
Then there is the fact that the end of open hostilities is no longer just Putin's decision. It has a long history. A proxy war was always on. Putin changed the narrative and invaded Ukraine. From India's perspective, we have to wait and see how all this plays out because all those who are immediately impacted must agree to converge at the table.
But India has skin in the game and "we should be out there pushing for peace". Menon goes on to explain why the Modi government has done a good job until now. While it can be argued that India needs Russian arms, the Russian armaments industry needs India too. But India needs the West as well for other things. So, we must choose sides very carefully.
Our defense is our business and we must do what suits our interests. There may be points where it may differ from Russia's calculus. That has happened in the past. But it can be managed.
Dig deeper
Cybersecurity is not just a technical problem
As the war between Russia and Ukraine intensifies, governments and businesses across the world are also worried about hackers trying to breach their IT systems. What's taking place is also a digital war, and that could spread well beyond Ukraine and Russia. It probably has. A Harvard Business Review essay points out that cybersecurity is not just a technical problem, it's an organisational problem. Dr. Keri Pearlson and Nelson Novaes Neto write:
"Many cybersecurity problems occur because of human error. A study from Stanford University revealed that 88% of data breach incidents were caused by employee mistakes. Aligning all employees, not just the cybersecurity team, around practices and processes to keep the organisation safe is not a technical problem—it's an organisational one. Cybersecurity requires awareness and action from all members of the organisation to recognise anomalies, alert leaders, and ultimately to mitigate risks.
"Our research at MIT suggests this is best done by creating a cybersecurity culture. We define a 'cybersecurity culture' as an environment infused with the attitudes, beliefs and values which motivate cybersecurity behaviours. Employees not only follow their job descriptions but also consistently act to protect the organisation's assets. This does not mean that every employee becomes a cybersecurity expert; it means that each employee is held accountable for overseeing and behaving as if he or she was a 'security champion.' This adds a human layer of protection to avoid, detect, and report any behaviour that can be exploited by a malicious actor."
Dig deeper
Expensive crude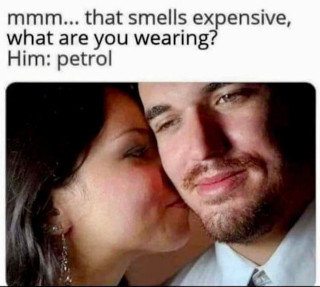 (Via WhatsApp)
Found anything interesting and noteworthy? Send it to us and we will share it through this newsletter.
And if you missed previous editions of this newsletter, they're all archived here.
Warm regards,
Team Founding Fuel