[From Unsplash]
Good morning,
In Anthro-Vision: A New Way to See in Business and Life, Gillian Tett offers these five tips to use the insights from anthropology in other domains.
Tett writes:
"First, we need to recognise that we are all creatures of our own environment, in an ecological, social, and cultural sense.
"Second, we must accept that there is no single 'natural' cultural frame; human existence is a tale of diversity.
"Third, we should seek for ways to immerse ourselves—repeatedly, even if only briefly—in the minds and lives of others who are different to gain empathy for others.
"Fourth, we must look at our own world with the lens of an outsider to see ourselves clearly.
"Fifth, we must use that perspective to actively listen to social silence, ponder the rituals and symbols that shape our routines, and consider our practices through the lens of anthropology ideas such as habitus, sense-making, liminality, incidental information exchange, pollution, reciprocity, and exchange."
The impact of using these frameworks in other fields will be significant.
She writes:
"Economists would broaden their lens beyond money and markets, to consider a wider range of exchanges, and pay more attention to issues once labeled as 'externalities,' such as the environment. The economic profession would see how the tribal patterns in their own discipline have encouraged tunnel vision.
"Similarly, … corporate executives … would pay more attention to social dynamics inside companies and recognise that social interactions, symbols, and rituals matter, even if they are not con panio. They would see that it is a mistake for human resources departments to only hire candidates that are a 'good cultural fit' (i.e., the same as everyone else already there) and realise instead that embracing a diversity of mindsets creates dynamism. Corporate executives with anthro-vision would also pay more attention to the social and environmental footprint of a company on the world, and think about the consequence of what companies do, for good and bad."
Have a great day!
FF Exclusive: The real NDTV story
Since the news broke on Tuesday evening that Adani Enterprises has mounted a 'hostile' takeover attempt on NDTV, India's premier news network, all theories are rife. What is going on? Our co-founder Indrajit Gupta worked the phones and spoke with people in the ecosystem to put into perspective the group chairman Gautam Adani's most high-profile takeover yet. The story, he writes, goes back to 2006 when NDTV's promoters Prannoy and Radhika Roy "had taken a loan from Indiabulls Financial Services at high interest rates to fund an IPO. In 2008, buffeted by the global financial crisis, the Roys found themselves in a precarious position. They were unable to service the loan and ended up transferring the loan to ICICI Bank in 2008. But that move didn't help matters either. In 2009 the Reliance group stepped in with a Rs 350 crore interest-free loan."
Gupta goes on to describe how the loan was disbursed through a shell firm Vishvapradhan Commercial Private Limited, or VCPL that is under focus now. When they had taken the loan, the Roys had hoped they would eventually find a buyer for NDTV in 3-5 years. For various reasons, that didn't happen. Fourteen years have passed and the ownership of VCPL first moved from the Ambanis to Mahendra Nahata and has now been transferred to Adani.
As long as VCPL was a subsidiary of Reliance, the relationship was a benign one. But Gautam Adani may not want it to be that way. While his camp has already declared victory, the Roys haven't given up either—at least not yet.
Gupta has all the details of what transpired, what's happening, and what things might look like. This is one story you don't want to miss.
Dig deeper
Gautam Adani's midnight raid at NDTV
Democratising healthcare
In The Indian Express, Gagandeep Kang, professor, Christian Medical College, Vellore, offers important pointers on how to make healthcare truly equitable. She writes:
"To realise the dream of becoming an equitable nation in health by 2047, we must reflect on how best to make primary healthcare truly functional, especially when it comes to preventing illness and high out-of-pocket expenses on health. Treating a bulk of illnesses does not require hospitals. We need to place healthcare providers close to patients by creating proper and functional physical and digital infrastructure. We also need to create the right and rapid referral pathways, so that delays in care do not result in unnecessary burden on individuals and their families. For this, we need the right people with the right resources at the right places. Appropriate processes must also be in place. In other words, the architecture of health should place individuals and their needs at the centre and ensure that these needs are met without large payments being required at the point of care. This form of healthcare cannot be addressed without governance systems to regulate the private sector and to ensure that no part of the country is a health 'desert'. To support this architecture, we need trained and motivated personnel and inexpensive drugs and vaccines for which India is well-known. We have islands of excellence in primary care and outstanding clinical services, but they are patchy and do not always provide sustained care. Equitable access requires that we deliver to all, and not just the privileged few."
Dig deeper
India at 75 looking at 100: Equitable access should be the goal
Once upon a time…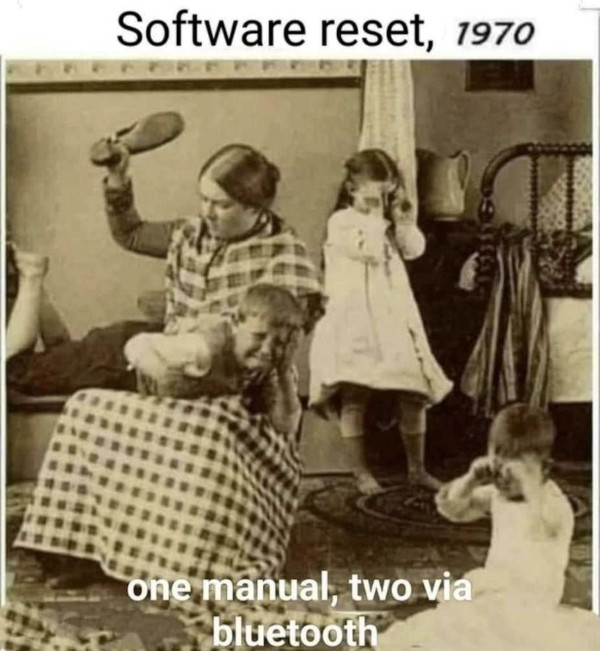 (Via WhatsApp)
Warm regards,
Team Founding Fuel