[A 20th Century sculpture of Rajaraja in Thanjavur. Photo by Nittavinoda - Own work, CC BY-SA 4.0]
Mani Ratnam's latest historical, action-adventure film Ponniyin Selvan 2 hit the theatres last week, giving the audience a glimpse of the world of the Cholas, who ruled over South India a thousand years ago. The first part, PS1, was released last September and is available on Amazon Prime.
PS 2 has made over Rs 125 crore at the box office since its release. PS 1 made around Rs 500 crore.
The Big Picture
The Cholas were one of the longest ruling dynasties in the world, and at its peak, their empire extended from Thanjavur, the heartland, to most of Tamil Nadu, Kerala, Karnataka, and Andhra, to beyond the seas to Sri Lanka, Lakshadweep, Maldives, portions of the Malay Peninsula and the Malay Archipelago.
The greatest of the Cholas was Rajaraja Chola, the titular protagonist of PS1 and PS2. The two-part movie is based on a five-part novel by Kalki Krishnamoorthi, first serialised in the Tamil magazine he published and edited, along with the brilliant illustrations of Maniam.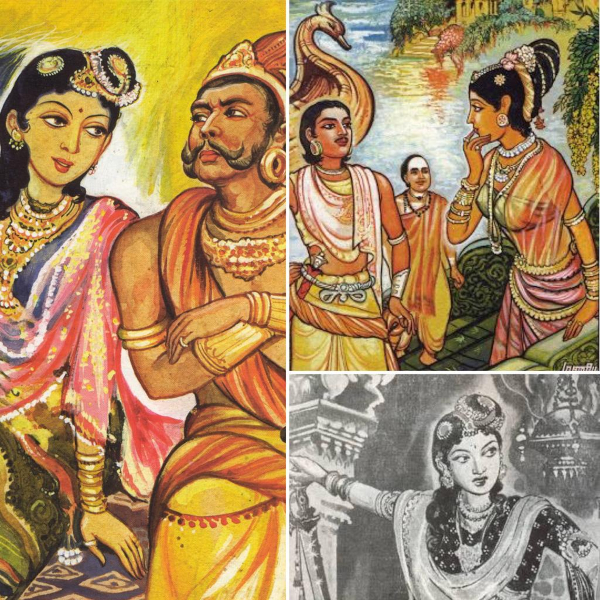 [Maniam's illustrations served as a visual model for Mani Ratnam's two-part feature film]
Why it matters:
Beyond the movie, there are a number of reasons why the Cholas matter.
Their architectural and artistic achievements, such as the Chola bronzes, continue to be admired. Many of their temples are functional — with an unbroken tradition of religious rituals and act as centres of social and cultural activities.
Their administrative and political innovations, such as the Kudavolai system, are still studied by economists and political scientists.
The Cholas were skilled warriors and a dominant naval force in the Indian Ocean region. Their naval prowess allowed them to expand their influence and trade, making them a significant player.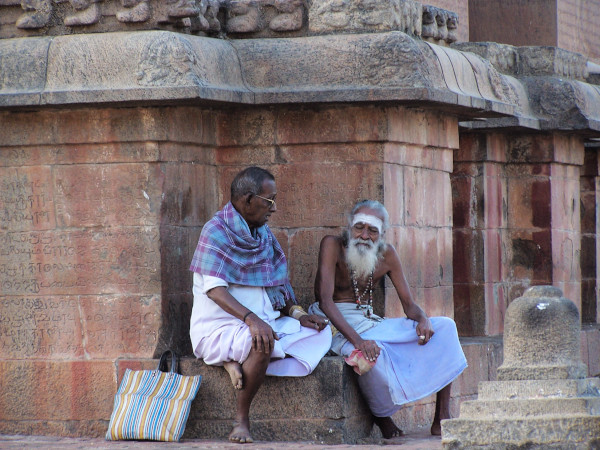 [Two locals are busy in conversation at the base of the Big Temple. Photo by NS Ramnath]
To help us understand the lay of the land, we asked Badri Seshadri, a respected publisher, and a journalist friend and Tamil history buff. Last year Badri Seshadri published an abridged edition of Ponniyin Selvan, and is an active member of a scholarly community that tours temples to understand their architectural, historical, cultural, social and spiritual dimensions better.
Here are the recommendations based on their inputs. You can approach it at three levels:
as armchair enthusiasts, if you want to get a deeper experience of what you saw in the movie;
as amateur explorers, if you are into travel and feel like breathing the Chola air;
as erudite mavens, if you want to get into the Chola rabbit hole.
Levels of the game
Level 1: Armchair enthusiasts
Read the novel in English: There are a number of translations of Ponniyin Selvan in the market, including the recently published volumes by Nandini Krishnan. We have also heard nice things about the translations by Pavithra Srinivasan.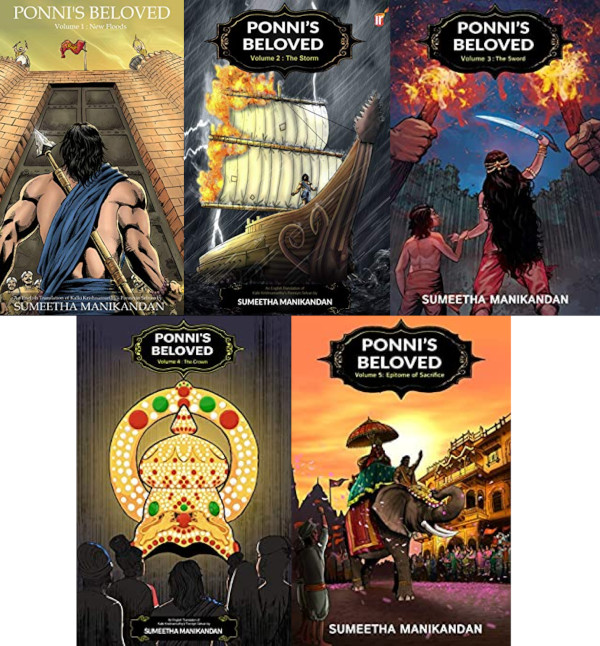 Badri's favourite is Sumeetha Manikandan's Ponni's Beloved. Manikandan's book is available on Kindle (and Kindle Unlimited), and has useful footnotes and photographs of places mentioned in the novel.
If you want something much lighter, there is a comics version of it, published by Nila Comics.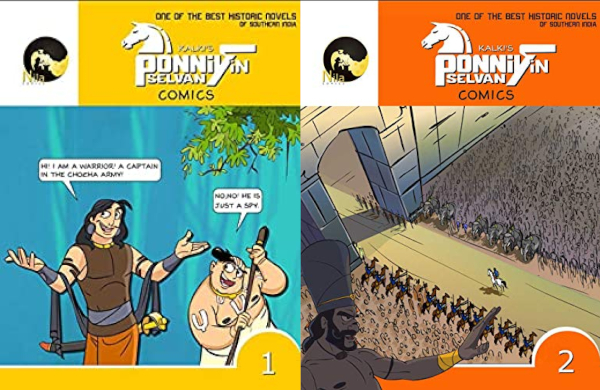 Indulge in nostalgia: Two episodes in the Doordarshan serial Bharat Ek Khoj are about the Cholas. Both of them are available on YouTube. It might be a little too low-key after watching Mani Ratnam's extravaganza, but you might want to spend an hour just for the power of the story.
Watch documentaries: The Lost Temples of India has some fascinating snippets on the construction of the Big Temple
From Doordarshan, these two documentaries explore art and architecture with expert commentary by scholars and artists.
Level 2: Amateur explorers
If you are in Chennai:
Visit Egmore Museum: Established in 1851, the government museum in Egmore showcases a vast collection of artefacts, including archaeological objects, numismatics, art, and natural history specimens. It's also a treasure house of Chola sculptures. Badri says: The museum has an extensive collection of bronzes, and it is one of the key attractions. "Also, make sure you see stone icons. There aren't too many of them for various reasons. But it will give you a flavour of the temple art," says Badri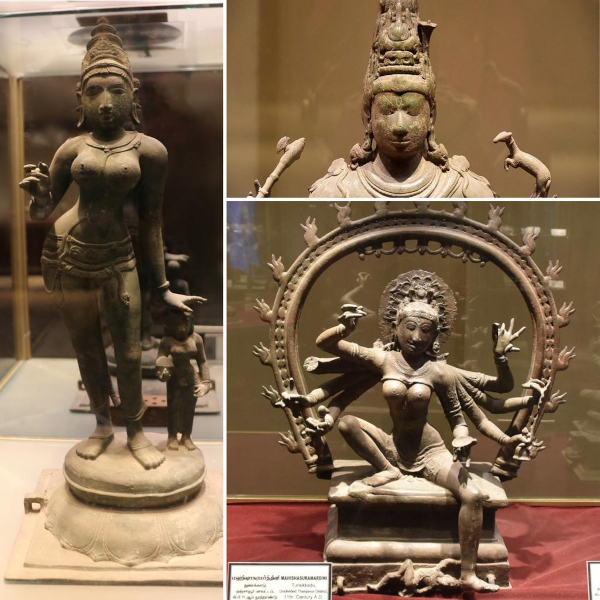 [Chola Bronzes in Egmore Museum. Picture Wikimedia Commons.]
Visit Chola Era temples in and around the city: Chennai has some amazing temples of this era that people may not know of — in Velachery (Vasudevaperumal temple, Dandeeswarar temple); in Thirvotriur (Thyagaraja Temple), and if you travel further to Kanchipuram and beyond, you will find many more. Some of them have historic importance. For example, there is Jalanantheeswarar Temple in Thakkolam. Thakkolam is the site of a battle between the Cholas led by Rajaditya and Rashtrakuta led by Krishna II. "You won't find any signs of battle there, of course, but it's where Rajaditya was killed. If he had not been killed, he would have been the king, and there won't be a Ponniyin Selvan," Badri said.
In the heart of the Chola Empire
Visit the Four Great Living Chola Temples: Brihadisvara Temple at Thanjavur, built by Rajaraja (Ponniyin Selvan) is the oldest and best known. But there are three more: Brihadisvara Temple at Gangaikondacholapuram built by Rajendra, son of Rajaraja. Airavatesvara Temple at Darasuram built by Rajaraja II, and Kampaheswarar Temple at Thirubuvanam. The first three are UNESCO World Heritage Sites.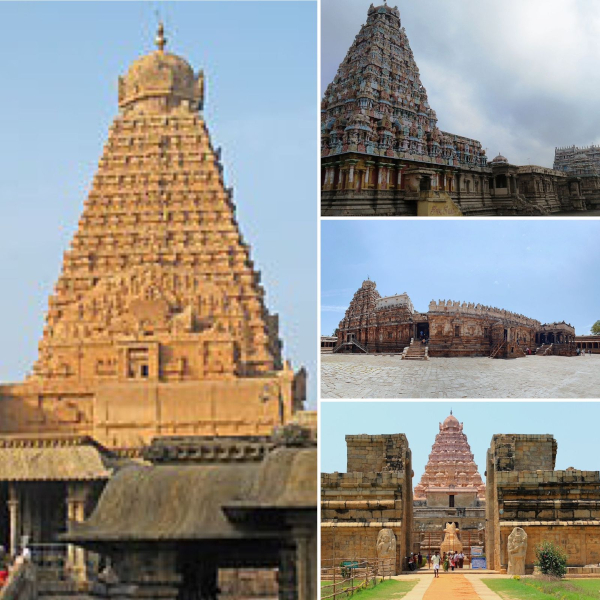 [Clockwise: Thanjavur, Thirubuvanam, Darasuram and Gangaikondacholapuram]
Go on a temple tour: There are other smaller temples in that region. Some of them are unique. For example, Amirthakadeswarar Temple at Mela Kadambur (one of the places that features in Ponniyin Selvan) is one of the first temples to be built in the shape of a chariot.
Level 3: Erudite mavens
Books to read, if you can get hold of them
The Colas by K.A. Nilakanta Sastri: A detailed account of the Chola dynasty's rise to power, their administrative, economic and cultural achievements, their military conquests, and their decline.
Early Cola Architecture and Sculpture ; 866-1014 A.D. by Douglas E Barrett. Barrett was the keeper of Indian Art at the British Museum. The book is a comprehensive art history.
Early Chola Temples by S. R. Balasubrahmanyam. Balasubrahmanyam was a pioneer who has personally visited and documented every single temple built by the Cholas.
The Great Temple of Thanjavur: One Thousand Years, 1010-2010 by George Michell and Indira Viswanathan Peterson
Most of these books are out of print, and you might be able to get them in libraries or from archive.org, Badri says.
A lecture series to listen to: Here's a six-part lecture series entitled The Thief Who Stole My Heart by Columbia University art historian Vidya Dehejia. The series gives you so much in terms of a little bit of history, bronzes, the beauty of the sculptures, all linked to historical events.
One more thing
Thanjavur is also known for its dolls (Thanjavur Thalai Aati Bommai), art plates (Thanjavur Thattu), and paintings (Thanjavur paintings). But, none of them has to do with the Cholas; they came up later during the Maratha rule. Still, if you are visiting that part of the country, it might be worth picking them up. After all, they might not have built anything as grand as the Big Temple, but they did give us that amazing South Indian dish sambar.