I am passionate about wildlife, spend time outdoors and watch films on the theme like many of you watch movies on Netflix, Amazon Prime and other OTT platforms. So, when Indrajit Gupta asked me to recommend the Best Wildlife Documentaries, I jumped off my chair and called up five friends who appreciate the theme. All of us come from diverse backgrounds, but are bound by our love for wildlife.
Over the years, this love has driven us to work towards conservation activities, photography, and even take up wildlife as a fulltime career. What has aided the growth of this passion is that we now have more access to natural parks and an explosion in OTT platforms such as Netflix, Discovery+ and Amazon Prime among others where films are available. That wasn't how it was during my growing up years.
That is why the original thought on my mind was to create a "panel" to deliberate over the "best" films we have watched over the years. But after the euphoria, I figured this was asking for too much. There was no way all of us would come to a consensus. To place that in perspective, if I ask movie lovers or book lovers among you to pick your all-time favourites, the list would be skewed towards the genre you are attracted to the most. Such as mysteries, romance, drama, thrillers, whodunnits, and so on and so forth.
That is exactly how it is with wildlife documentary films. My friend Vikram Hiresavi is a naturalist who loves photography and works across time zones at Walmart's office in Bengaluru. How he looks at wildlife is very different from how I do. But we converge often. In fact, he helped me put these notes together.
Then there is my son Shiva who travels with me often. He marvels at how these films are put together. By way of example, there's this documentary called The Hunt. At the end of each episode, it carries behind-the-scenes footage about the relationship between the predator and the hunted. Shiva waits for that and wonders what kind of vehicles / rigs it may have taken to capture those moments.
My limited point is, in wildlife, each person has a different way of looking at it. What gets most of my attention are forests, birds and mega fauna. I can go on and on. But if pushed to the wall and asked to limit myself to a few, these are the documentaries I'd recommend.
So, the "panel" was disbanded. What follows below are some films that Vikram and I recommend highly. I'm sure all of them will agree these are great films. Whether it will make it to their list of Top 5 is something we may debate over.
~ Ramki Sreenivasan
---
Night on Earth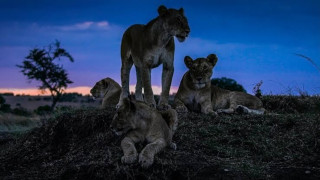 Just when I thought we had seen it all, Netflix released this series in 2020 that takes it to an altogether different level. It deploys technology to document the lives of animals from dusk until dawn and showcases behaviour that we have never seen before.
The crew put the cameras to work in the dead of night and the scenes are stunningly surreal. There are sequences that stay etched in the mind: That of the lion and cheetah hunting. And the intimate behaviour of endangered black rhinos—these creatures are typically not comfortable with each other's company during the day.
It is a great series to watch with children. Every creature comes alive in a completely different light. Literally. There's an "Ah" and an "Oh" every other moment.
Trailer: Night on Earth
Watch on Netflix | Episodes: 6, Time: 50 mins per episode
My Octopus Teacher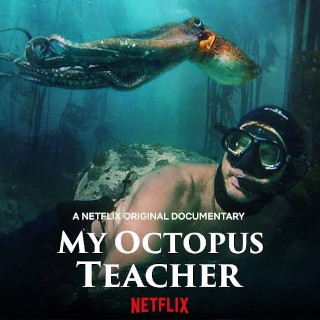 My colleague, who is an award-winning filmmaker, sat on the jury of Wildscreen, which annually awards the best wildlife documentaries. So, when I heard from the horse's mouth that My Octopus Teacher won, I knew this was not to be missed. It took some time to wrap the head around this.
This film is about an incredible relationship—between an octopus and a diver (Foster). The backdrop is against the (underwater) kelp forests off the coast of South Africa. It is an amazing story that borders on the unbelievable, around the growing bond between the diver Foster and the octopus.
Foster is initially fascinated by the mollusc's playfulness and intelligence. As the bond matures, she reveals her life and its challenges to him bit by bit. There is tenderness and life-and-death drama. Foster, who is troubled himself, is able to reflect on his own life, and seems to gain perspective of his life and issues.
With magnificent footage, in the crystal clear South African waters, this is an outstanding watch!
Trailer: My Octopus Teacher
Watch on Netflix | Time: 105 minutes
Wild Karnataka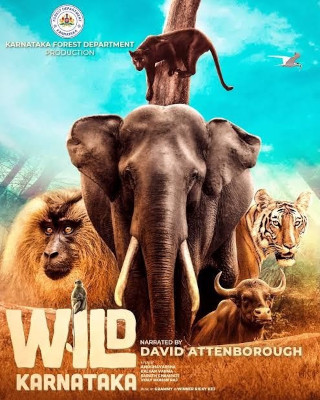 This is a film that all of us friends who live in Karnataka are really proud of. It is made by a team who understands each corner of the state and its biodiversity intimately and why it deserves a film. Wild Karnataka delivers in spades.
After having crafted the film, the makers wanted the best. And so, everyone in the fraternity, including the Karnataka State Wildlife Department, swung into action to reach Sir David Attenborough, with a request that he view the film. And that if he likes it, to lend his voice as a narrator.
All of us were over the moon when he agreed!
This film dissects every habitat in the state with much precision. Detailed episodes are still being made even as this note is being written. Knowing many of the cinematographers personally, breathtaking shots of familiar places makes this extra special to many of us in the wildlife fraternity.
I strongly feel that every state in India should invest in such splendid documentation of its biodiversity.
Trailer: Wild Karnataka
Watch on Discovery Plus | Time: 50 mins
The Real Black Panther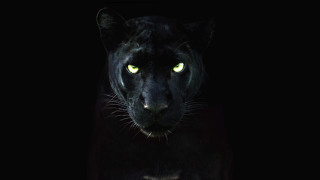 I am still to watch this. But because Vikram has recommended it, I think this will be time well invested. He tells me this is a refreshing change from overtly dramatic nature documentaries.
Set in the Nagarahole Tiger Reserve, the filmmakers have described it as a kingdom called Kabini. The story is around a leopard. And a lone black panther called Saya walks in one day with the intent to challenge status quo. It sounds most promising.
I have a feeling this will reach young audiences without needing to shock and awe them into a reverence for nature.
Trailer: The Real Black Panther
Watch on Disney+ Hotstar | Time: 42 minutes
Seaspiracy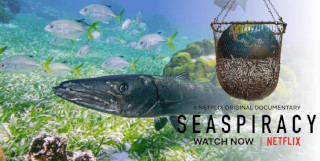 This is what I call investigative journalism around a domain that most people know little about. Available on Netflix and made by the team that created the award-winning film Cowspiracy, this one critiques the idea of sustainable fishing.
It investigates slave labour and other human rights abuses when trawling the seas. While considered mildly inaccurate (according to some experts), this hard-hitting documentary managed to bring much-needed spotlight on the largest conservation crisis Earth faces today: Uncontrolled destruction of our oceans through barbaric, unsustainable fishing and plastic pollution.
When you consider that a majority of the world's oxygen is produced by organisms in the ocean, it's particularly scary to think that our marine ecosystems might be on the edge of collapse, unless we act by consuming lesser seafood and managing plastic waste better.
This ranks at Number Two on my list of Must Watch films
Trailer: Seaspiracy
Watch on Netflix | Time: 90 minutes
Virunga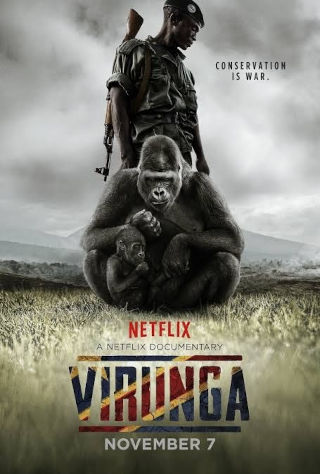 This one is Number One. It is also the most intense and tragic conservation battles I have seen.
'Conservation is war', as the filmmaker aptly puts it, reflects our experience in India. Documentaries about iconic species inspire awe, but when set against the backdrop of a heroic story of a band of four rangers standing up to a multinational giant amidst a civil war and incessant poaching, they evoke a wider range of emotions—anger, heartbreak and a deeper empathy for the species.
No one can watch this documentary about the courage and determination of the rangers of the Virunga National Park, home to the last Eastern Gorillas, and not be left teary-eyed.
Trailer: Virunga
Watch on Netflix | Time: 100 minutes