[Mark Zuckerberg during Facebook's 2018 F8 developer conference keynote. Photo by Anthony Quintano, under Creative Commons]
I got up early this Friday morning to check the messages on my phone. There wasn't much that was relevant, except a notification on my Facebook app that caught my eye. Mark Zuckerberg's weekly internal Q&A with his employees at Facebook was being live-streamed to nearly 117.5 million of his followers.
That was intriguing, to say the least. Last year, I had heard about these weekly Q&A sessions with Zuckerberg from a couple of friends who had worked at Facebook, one in the Bay Area, the other in India. This was one of the best things about Facebook's workplace culture, they had told me. And that they looked forward to it every week. It was a no-holds-barred session. You could ask Zuckerberg tough questions about the company, its strategy and its workplace policies. And he would attempt to answer every one of them, without ducking any. It wasn't just that, they said. The company allowed access to documents and plans that was unprecedented. Even an employee who had been around for just six months could review documents that employees with 15-plus years of experience in other firms would not dream of accessing. No wonder it topped Glassdoor's Best Place to Work list three times over the past decade. Only to get pushed to number 7 in 2019, on lower employee satisfaction scores.
These are unusual times for Big Tech firms, especially Facebook. Two days before this internal Q&A session, Facebook had suffered the embarrassment of a leak from a similar Zuckerberg session, this time with a group of interns. It was an audio grab of Zuckerberg launching a broadside against Senator Elizabeth Warren. This was the first time that Zuckerberg's internal conversation with employees had been leaked. For most loyal Facebook employees, it was a sad day for the company which had prided itself on its transparency. But at the same time, the leak was a signal that the controversies surrounding Facebook's corporate reputation were starting to seriously dent employee morale.
Among the topics in his Q&A session, Zuckerberg was asked about his thoughts on billionaires, the on-going controversy around encryption, and his infamous run-in with Senator Warren. A media commentator suggests that the decision to livestream was "super-smart", designed to allow the outside world a peek into the inner workings of the world's largest social network. So that they would hopefully decide that Facebook wasn't such a bad wolf, after all. Of course, it isn't quite as simple. Any serious damage to corporate reputation takes time to mend. And Facebook was voted the least trusted major tech company on issues of privacy protection, according to a national poll done by Fortune last year. And discordant voices are starting to emerge, among a section of employees, signalling all is not well inside.
At a time when the cries to break up Big Tech are becoming more strident, it remains to be seen how Facebook's top leadership deals with the increasing pressure to maintain cohesion, both externally and internally. It will be a tightrope walk, but one thing is clear: it may take a lot more than chutzpah to address deeper issues of declining trust.
In the last section of our learning project on Masterclass on Transforming Systems with Arun Maira, make sure you read Kiran Karnik's thoughtful essay on what it takes to build purpose-driven networks.
This week, we're kicking off a mini-series on why India needs to rediscover the importance of liberal studies with a brilliant, provocative essay by Bengaluru-based entrepreneur Tanuj Bhojwani. Tanuj is an IIT-trained engineer, who says that he found his mojo in life only after a three year stint at Ashoka University—and he candidly shares why. Write in to tell us your thoughts, especially if you have a violent disagreement. Next week, we will release my colleague and co-founder Charles Assisi's exclusive podcast with Silicon Valley venture capitalist and author of The Fuzzy and the Techie, Scott Hartley.
Stay tuned!
Indrajit Gupta
On behalf of Team Founding Fuel
From Our Archives
Two stories that not only cast the spotlight on Facebook's existential dilemma—but also provide a perspective on the wider ethical issues surrounding Big Tech.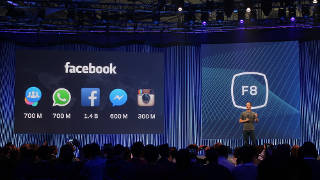 [Photo by Maurizio Pesce from Milan, Italia (CC BY 2.0), via Wikimedia Commons]
Is it because of its business model, culture or something deeper? (By NS Ramnath. Read Time: 7 mins)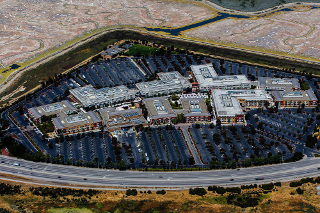 [Photograph of Facebook Campus by Austin McKinley under Creative Commons]
The incredibly wealthy internet barons espouse values of transparency and empowerment, but do they really mean what they say? (By Arun Maira. Read Time: 12 mins)
Featured Stories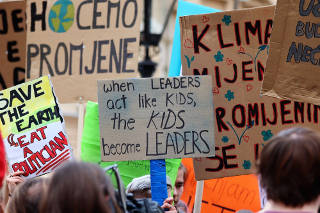 This is the fifth essay in our on-going series Masterclass in Transforming Systems with Arun Maira. And this one deals with why social and political movements of change need to embed "moderators" who can connect and guide the flow of the movement. (By Kiran Karnik. Read Time: 4 mins)
In case you've missed the earlier essays, you'll find them here.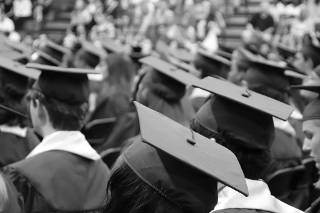 Entrepreneurs need to be able to understand humans, individually and as a collective. For them, a liberal arts education is necessary. Because the scientific method teaches you inquiry. But the humanities teach you to apply that inquiry to yourself. (By Tanuj Bhojwani. Read Time: 6 mins)
What We're Reading
Despite a crisis of trust, surging populism, and falling revenues, journalism's purpose has never been clearer. (By Alan Rusbridger. Read Time: 9 mins)