[Photograph: Jeff Bezos, CEO of Amazon by James Duncan Davidson under Creative Commons]
Dear Friend,
It isn't without reason that Jeff Bezos is perhaps considered one of the most perceptive entrepreneurial leaders in the world. Four days ago, the CEO of Amazon gave us a glimpse of his playbook in an annual letter that he wrote to his shareholders.
The letter is a must-read for anyone who believes in the power of leadership to drive change. A friend, who is active in the entrepreneurial ecosystem in Bengaluru, argues that such modern day artefacts ought to find a place in business school curricula and replace some of the archaic management theories of innovation and change. I wholeheartedly agree.
I don't mean to rob you of the pleasures of savouring Bezos' letter. But I'd like to reiterate at least two principles that he focuses on. They perhaps define why Amazon has been able to innovate at a breathless pace and stave off any signs of irrelevance that afflicts every other large established company around the world.
Principle #1: The key to creating a customer-centric approach, says Bezos, is a lens that views customers as always beautifully, wonderfully dissatisfied, even when they report being happy and business is great. Even when they don't know it, customers want something better, and your desire to delight customers will drive you to invent on their behalf. No customer ever asked Amazon to create its Prime membership programme, but it sure turns out they wanted it.
Therefore, the best way to seek out new white spaces is to experiment patiently, accept failures, plant seeds, protect saplings, and double down when you see customer delight. A customer-focused culture best creates the conditions where all of that can happen.
Principle #2: As companies grow bigger and more complex, they rely on managing through a bunch of proxies. Resist those proxies, says Bezos.
For instance, market research and surveys can become a proxy for customers. And they often present a misleading picture of what people really want. Instead, good inventors and designers invest tremendous energy in developing intuition and have a first-hand anecdotal feel of customer experiences. As Bezos puts it, a remarkable customer experience starts with heart, intuition, curiosity, play gut, taste. None of which are available in a survey.
At Founding Fuel, all of this is music to our ears. As part of our evolving high-impact learning business, when we work with enterprises to deal with incumbency disruption, they are some of the issues that come to the fore. And they also surface in many of our thought leadership content as well.
Like this week's blockbuster essay by Haresh Chawla. As a local market giant, how do you prevent yourself from being steamrolled by a giant like Amazon? That's the key issue before Flipkart. After having virtually written its eventual survival script last year in Saving Private Flipkart, Haresh once again offers some amazing gems in this latest salvo on how Flipkart can rise to the top again. Haresh's latest essay has already won plenty of kudos on social media.
India is a veritable laboratory of contemporary case studies that could redefine modern management. And at Founding Fuel, we will continue to use the power of storytelling to bring them to you, even as they play out. And that's a promise!
If you like our newsletter, do share it with your friends and colleagues and ask them to subscribe to it.
Best,
Indrajit Gupta
On behalf of Team Founding Fuel
Featured this week
Welcome to Tencent's Flipkart, Amazon's new adversary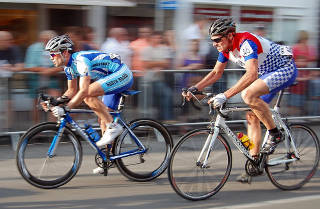 [By TJBlackwell under Creative Commons]
With its recent deal, Flipkart now has not just a bigger war chest in place, but also a new set of allies that give it the heft to challenge Amazon once again. It has profound implications for the future of the Indian e-commerce market, says Haresh Chawla. (Read time: 13 mins)
How Uganda fixed leakages with transparency, and why it matters to India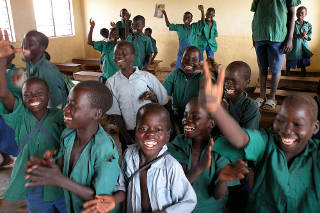 [By USAID Africa Bureau [Public domain], via Wikimedia Commons]
NS Ramnath pans on why India's subsidy system needs reform, but the lack of information from the ground undermines the state's ability to design right policies. Aadhaar promises that information and transparency, he says. (Read time: 4 mins)
When growth leads to a slowdown, how do you tackle the paradox?
D Shivakumar, chairman and CEO, PepsiCo India, distills the essence of a new book 'The Founder's Mentality', by Chris Zook and James Allen, partners in Bain & Company. It talks about what leaders can do for sustainable and profitable growth. (Read time: 6 mins)
Searching for the future: It's time to upgrade the Baidu business model
An article syndicated from our Chinese knowledge partners CKGSB provides a peak into why after years of reliance on search ad revenue, it's time for Baidu to reconsider its business model and diversify. (Read time: 10 mins)
What We're Reading
The democratisation of machine learning: What it means for tech innovation
Even till two years ago, only large companies like Google, Amazon and Apple had access to the massive data and computing resources needed to train and launch sophisticated artificial intelligence algorithms. Small startups and individuals simply didn't have access and were effectively blocked out of the market. That is changing now, says a latest article published in Knowledge@Wharton. Market-based access to data, standardisation, and open-source access to the entire machine learning stack will now give individuals and startups a chance to get their ideas off the ground and prove their concepts before raising the funds needed to scale. (Read time: 3 mins)
Our #TopPicks on Agility and Innovation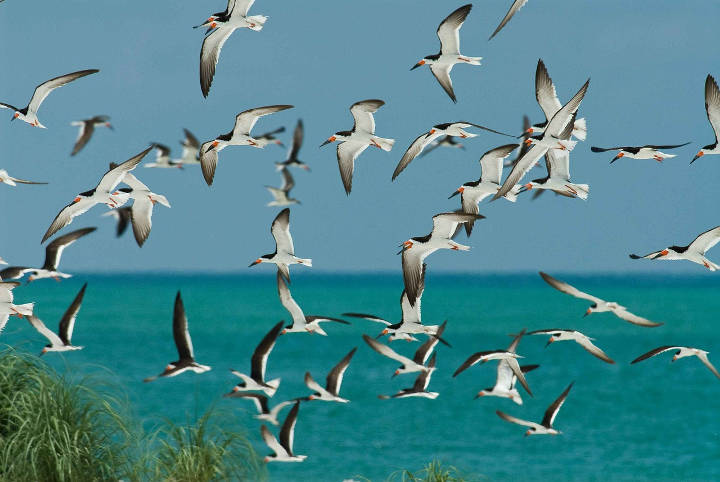 [By PublicDomainImages under Creative Commons]
Speed with stability: How to embed agility in your firm
Baba Prasad shows what it takes to be agile while maintaining long-term direction, just like a flock of birds can dynamically swoop and turn, while staying on course. (Read time: 4 minutes)
What is "phygital" and why you should care about it
People move seamlessly between the physical and the digital world. Shouldn't your consumer experience too? A four-step model shows how to create a better experience, says Amrita Chowdhury (Read time: 10 minutes)
Design and business: How to think like a designer
In an article published in CKGSB Knowledge, design thinking expert Jeanne Liedtka believes that everyone has the potential to be an innovator. They just need to know how. (Read time: 7 mins)