[From Pixabay]
2019 has seen some good books so far. I pick five which I found different and thought provoking. They question stereotypes of most productive employees, why bad leaders flourish, a reality check for leaders with pretentions of being a coach, and the human factor in unproductive meetings.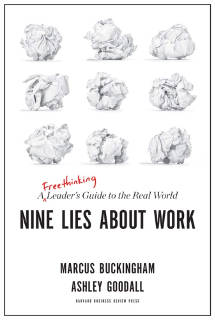 For years we have been fed the notion that the best, the most impactful, or the most productive employees are all-rounders, dull and boring people who do what's right for the company. This book challenges that notion and argues that the best employees in every company have an angularity or a spike and that's what makes them effective and impactful. These employees are good at a few things. So, the key to an impactful workplace is to match the strengths of people to the task at hand. Matching strengths to tasks produces greater commitment to work and delivers better job satisfaction.
2. The Trillion Dollar Coach, by Eric Schmidt, Jonathan Rosenberg and Alan Eagle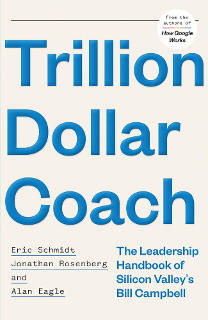 This is a book from Silicon Valley but it's not about design or a great product or a business model. This is a tribute to Bill Campbell who coached various companies like Apple and Google. The book is a great narrative of how Bill Campbell worked behind the scenes with various senior technology leaders and brought them together to think of the company first and leave their giant egos by the door. It is a practical book with many nuggets about thinking through the consequences of emotional outburst and actions. This is a great read for every senior manager who has pretensions of being a coach, to realise where his own shortcomings lie.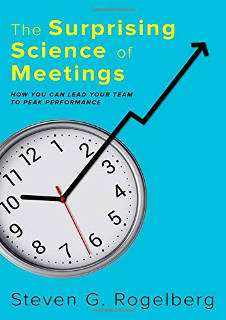 Steven Rogelberg is a professor at the University of Northern Carolina and consults for giants like IBM and Procter and Gamble. It is a fact that every executive has at least 40% of his time locked up in meetings and most of these meetings are unproductive because the person running the meeting is getting an update as opposed to leading a meeting to make decisions. This is a book with an extensive data base.
It is clear from the book that we cannot do away with meetings, but we can make them more productive and fun. Rogelberg talks of stand-up meetings, walking meetings, and short duration meetings of 40 minutes each. He also gives us a checklist for our own participation and contribution in meetings—this is often a shock for the people who crib about meetings when they realise that they are as much a part of the problem.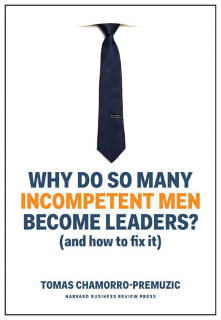 There is an often-used quote that we cannot determine who is our boss and it is best to understand them as best as we can. We have all worked for incompetent bosses. Bosses who are overbearing, political, insecure, show low trust, are micro managers and who add zero value, but waste your time. I have seen a number of these in my career. The only thing I learnt from such people was how not to be a leader and that itself was valuable. I was always amazed that the system tolerated these characters and learnt that insecurities of their bosses gave a place for these characters to flourish.
This book is based on a 2013 Harvard Business Review article. The author teaches at the University of London and Columbia University. The book distinguishes between legitimate competence that leaders have and mere confidence that leaders show or process. Many leaders start believing their own Kool-Aid when they get better at selling ideas without substance. The book tells us that women make better leaders because they score better on self-awareness and emotional intelligence when compared to men.
Francesca Gino is a psychology professor at Harvard Business School. All of us know that more than 70% of employees are actively disengaged at work and our challenge is to build better engagement. Gino traces the history of rebel leaders—Napoleon, Captain Chesley Sullenberger (the pilot who landed the plane in the Hudson River after its engines were disabled by a bird hit)—and shows us how we need rebel employees at work. These are people who don't fit the organisation stereotype, but deliver in a unique way to build engagement in the organisation. She outlines five characteristics of rebel people: novelty, curiosity, perspective, diversity and authenticity.
It is important to know that a rebel is not a problem child and is not there to start a war. Understanding these rebels can help organisations get better.