[Image by mohamed Hassan from Pixabay]
Last week, Raman wrote about how the US-China 'techonomic' war is splitting the internet world into two spheres of influence and why India must take note. This is part 2.
Addressing the world AI conference in Shanghai in 2018, President Xi Jinping, conveyed that China is willing to cooperate with other countries to 'promote development, jointly safeguard security, and share results' related to advancements in the AI domain.
This message led to two major developments. First, within China, it led to an infusion of a greater sense of urgency to promote China's technology-related projects in the form of initiatives like the Digital Silk Project. Second, it intensified the US and other Western countries' various push-back efforts amid the Sino-US trade war.
How worried should the world be about China's growing digital footprint in the 'age of implementation.'?
The 'Age of Implementation' and China's Emergence as an AI Superpower
Kai-Fu Lee, in his 2018 non-fiction bestseller AI Superpowers: China, Silicon Valley, and the New World Order, argued that the age of AI is an 'age of implementation' rather than an 'age of discovery'. China's transformation from being a copycat economy to an innovation economy has led to China's emergence as the 'Saudi Arabia of data' in an age in which data is the new oil. How is China's emergence as an innovation economy linked to its emergence as an AI superpower? The answer lies in appreciating China's emergence as a hub of 'innovation with Chinese characteristics'.
China's emergence as an innovation economy is distinct from the Silicon Valley model of innovation in two significant ways. First, unlike the Silicon Valley innovation model, the Chinese model has been a by-product of active government intervention. The calls for 'mass innovation and mass entrepreneurship' in 2014 by Premier Li Keqiang in Tianjin, followed by the 'Make in China, 2025' policy, resulted in a massive top-down push for innovation. It also encouraged China's leap from a manufacturing hub to one based on IoT, robotics, and AI. Second, the Silicon Valley innovation model is about building a specific product or service and then letting the bricks-and-mortar businesses deal with on-the-ground logistics. In contrast, the Chinese model is based on a hands-on approach. In this approach, the innovator gets into the nuts and bolts of their innovative offering, orchestrating a unique business model to build economies of scale.
Furthermore, this model penetrates deeper into the economy and brings in a host of players in their fold, leading to the gradual emergence of online-to-offline (O2O) services. This model has facilitated data generation based on the developments as and when they take place in real-time. The massive chunk of data generated helps in greater accuracy in labelling. It promises to be far more robust in coming up with complex algorithms. These algorithms are more reliable in their predictive process by factoring in strong and weak correlations between a host of variables.
Given that a significant chunk of Chinese have leapfrogged from internet experience via PCs to one based on smartphones, the various services' digitalization has been designed to be smartphone-friendly. The best example in this regard is the Chinese innovation of WeChat as a super-app, a Swiss-army knife with multifold purposes. It also is a treasure trove of data due to its diverse functions. This aspect of Chinese innovation has led to growing concerns about data security in the foreign markets.
Impact of China's Emergence as a Technological Powerhouse
The emergence of players like Baidu, Alibaba, Tencent, Huawei, and ZTE has led to growing concerns that China will increasingly occupy a larger share of the 'digital real estate'. Moreover, increasing the popularity of Chinese apps for mobile payments, especially in Belt and Road Initiative (BRI) countries, means that China will have increased access to data control flows. For instance, Chinese companies like Alibaba and Tencent can potentially have a more nuanced understanding of consumer behaviour in a country like Kenya through AI-induced internet and business intelligence than some of the local players themselves.
Another primary source of data for China can be traced to the growing popularity of Chinese video games. For example, Tencent's market capitalization amounts to $650 billion. One-third of revenues are generated from online gaming apps. It is alleged that online video games and apps like TikTok enable China to collect large amounts of data to improve facial recognition technology.
US and other Western security experts believe Big Data, which is the core of AI, will help China gain a strategic advantage in the form of better abilities to intensify espionage campaigns against them. This advantage might, more often than not, lead to security threats. China might build dossiers of personal information for blackmail and mastermind government and corporate espionage. Some experts believe that the abundance of data would help China build 'black-box' algorithms. It is alleged that these algorithms might generate accurate results. Still, it will be ironically prejudiced since the outcomes would be based on past data. Once developed, such algorithms can lead to facial recognition technology that can severely compromise civil rights and ethnic profiling.
China's AI Prowess and Likely Impact on Norms and Values in Global Governance
Some of these concerns have manifested themselves in technology exports that have led to sophisticated surveillance systems. For instance, ZTE in Venezuela assisted in building up surveillance systems through a smart ID system.
The Chinese companies dealing with Big Data and sophisticated AI-driven offerings train future users to handle Big Data. In e-governance issues related to matters of 'public opinion', Big Data can be used to curtail individual freedom and privacy, citing security reasons. It is worth noting that some states like Vietnam, Egypt, and Tanzania are formulating laws similar to China's internet security law framed in 2016.
Despite the associated security risks, China's offer of high-quality services at a reasonable cost is irresistible even for the well-to-do countries. Not to speak of low and middle-income countries rushing to embrace digital technology to address their various developmental needs. For example, it was recently revealed that Huawei sent a massive trove of confidential information from several countries in the African Union during 2012-2017. However, this was insufficient to deter the AU from signing a new cooperative agreement with Huawei.
---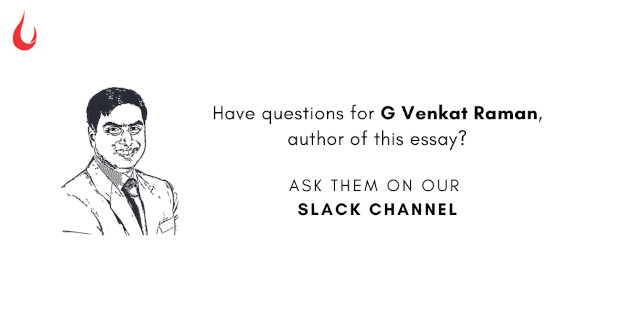 If any thoughts occur or questions come up in your mind as you read this essay, post them on Founding Fuel's 'Thriving in Volatile Times' Slack Channel and tag @Venkat. He has promised to engage with all of us there. The conversation will remain open till Thursday, October 22, 6:00 PM
---
Impact on Markets Abroad
As mentioned earlier, the growing popularity of Chinese mobile payment applications, especially in BRI markets, will have a critical impact on the world of finance. China's ability to integrate finance and technology has made some experts comment that China is ushering an era of tech-fin from one based on fintech. China's mobile payment apps like WeChat and Alipay are already playing a critical role in engineering a transition from a 'fintech' world to a 'tech-fin' world. Over a period of time, this will help China spread its financial tentacles by pushing nations to adopt Chinese companies and currency practices. According to some estimates, even today, there are 1.74 billion people deprived of basic banking and financial services. It is estimated that currently, there are 900 million users of WeChat. Given China's experience in integrating the internet with smartphones and coming up with unique solutions, China is poised to play a pioneering role in rewriting the twenty-first-century rules governing financial services.
The Maritime Security Route (MSR) is the maritime complement to the Silk Road Economic Belt on-land infrastructure initiative. Together, the MSR and the Economic Belt initiative constitute China's Belt and Road Initiative (popularly known as the BRI). Combining the DSR and the MSR initiative will lead to significant geostrategic advantages for China. One of the benefits one can think of is the centralization of data and monitoring activities in foreign ports from the customs office located close to Chinese ports. Given that sea transport constitutes 80% of the global trade and two-thirds of it passes through Chinese ports, DSR and MSR's fusion will put China in an enviable position.
In 2019, COSCO and China Merchants, two Chinese state-owned enterprises, owned 34 out of 42 ports in Africa and Eurasia. Centralization of data, increasing automation, and Big Data would enable China to invest more in smart port projects and keep a tab on other foreign ports' developments. For instance, the customs office close to Nanning port located in Nanning city in Guangxi province tracks cross-border trade with 26 ports across South East Asia.
China's growing tech prowess is only going to increase in the years to come. With the big push from the Chinese government in the form of interventions like 'mass entrepreneurship and mass innovation' in China 2025 and DSR, China is poised to become a very influential player in the technology domain. China is determined to establish itself as a global powerhouse in the high-tech industries and reduce China's reliance on technology imports. Today it seeks to create Chinese companies that can compete globally. The rationale behind massive investments in initiatives like Make in China 2025 and DSR, will allow China to integrate itself into global manufacturing chains fully. Chinese officials contend that the anti-China rant in recent times by the US and the EU is borne out of their self-inflicted insecurities caused by China's imminent rise from a low-cost manufacturing hub to a very high-value-add competitor.
China's Tech Prowess and 'Weaponized Interdependence'
Building upon the 'weaponized interdependence' thesis outlined in Part 1, China's tech advancements will play a decisive role in determining its role in international politics and business. China can exploit its capabilities to increase its digital real estate footprint as a weapon to choke its adversaries.
Unfortunately, the US has provided China with a template that it can follow.
The US has advanced its strategic goals through the manipulation of banking practices via the SWIFT code. For example, the US blocked payments between Iran and French companies and delisted Chinese companies from the US stock markets and made it difficult for them to raise capital. US policymakers are convinced that China would employ a similar strategic influence through firms like TikTok, Huawei, and Tencent. As a result, the US-China tech war now appears inevitable. According to a Deutsche Bank study, the growing 'techonomic' war between the US and China could cost $3.5 trillion over the next five years. Approximately 40% of Americans and 35% of Chinese will not buy each other's products.
Major US brands like Apple are going to bear the brunt of the growing US-China bipolar competition. The calls for WeChat bans and its deletion from the Appstore will impact Apple's business in China. Chinese customers would no longer prefer Apple products once compelled to choose between a super-app like WeChat and an iPhone. Will such scenarios force leaders to come to the negotiating table and avoid an aggressive approach? It doesn't appear likely given the path-dependence of the Trump administration policies.
Verbal volleys from both sides in recent times, especially in the post-Covid world, have exacerbated the differences. Some critics in the US wonder whether export bans of chips for the semiconductor industry, and ban on apps like TikTok and WeChat would serve the US interests in the long term. A senior US researcher commented on the Trump administration's efforts to strangulate China's rapid progress as a technological powerhouse by stating, "forest is on fire, we are spraying a garden hose on a bush."
At the peak of the Cold War, in 1963, the US federal government spent more on R&D than the rest of the world's public and private sectors combined. This military technology spending later led to industrial applications making the US an unparalleled tech domain leader. Today, the US spends less on R&D proportionate to its GDP than in 1955. China seems to have learned the lessons of history better. For instance, US bans on the export of chips to firms like Huawei and ZTE have led Beijing to invest $29 billion to support the domestic chip industry. Today, the digital platforms and mastery over AI, cloud computing, and robotics appear to be the new sites of power conflicts in the international system. In the age of IoT and AI, China has immensely benefited from what some experts have called the late movers' advantage. No matter what, China's emergence as a tech power is bound to play a critical role in the years to come.