[From Pixabay]
"How did you go bankrupt?" Bill asked.
"Two ways," Mike said. "Gradually, then suddenly."
These are my favourite lines from Ernest Hemingway's The Sun Also Rises.
"Gradually, then suddenly" is a good way to describe most change initiatives as well. When we miss seeing the small shifts that happen by the passing minute, we get presented with the big disruption one fine day!
That's the thing about change. It happens in ordinary trickles, while most of us are busy looking for the spectacular waves. Prescient leaders I have worked with have three super special qualities that help them see the subtle shift. One, a trained eye to spot and recognise the subtle shifts on the ground. Two, a rigour that helps them weave the small shifts together for a grand insight. About the third, later.
A trained eye and keen ear come first. These successful leaders rarely sit in their offices. They work on the ground with their teams, immersing themselves in the customer's and partner's worlds. They talk less. They look around more. And they go about with childlike curiosity and humility.
The second thing that they do is have rigour to reflect on all that they have picked up. They often talk with thought leaders, industry veterans and mentors. The word that has emphasis here is "rigour". These conversations and exercises are not an "optional extra" that happen if and when there is time. These are woven into their work.
The third aspect that is common to these leaders is that they have pursuits outside of their work. They revel in these. I find that this helps them take their minds off their work. And when they come back, they see things far more clearly than before. Their perspectives are richer for they view the world they operate in from a wider lens.
These are basics. Everyone is aware of these. But awareness doesn't quite cut if these are forgotten in the face challenge (and temptation). Steady slippage in these basics is what causes big collateral damage suddenly.
At Founding Fuel, we keep our ear to the ground to look at what's emerging on the horizon. The endeavour is to be one more lever in helping readers be more aware of the small shifts. The gradual change. Take the example of TikTok, the app that has caught the attention of much of India, including the government. While the number of downloads and mass adoption tell a story, understanding what lies underneath is even more fascinating. Check out Anmol Shrivastava's multimedia story.
This story was a precursor to a Facebook Live discussion with Piyul Mukherjee, Damodar Mall and Ashwin Suresh. It is 47 minutes of insight-rich conversation. Listen in. And then, may I request you to think of where else you see this phenomenon at work. I found a few and I would love to know if you did too.
The other thing this week that I must write about, is the launch of the Sounding Board column. This is Founding Fuel's new series where experts help in thinking through real leadership dilemmas around work challenges, learning mindsets, managing transitions and ethical conflicts.
In Sounding Board this week, Kalpana Tatavarti answers a question from a lady working in a male-dominated industry, on aggression and killer instinct. A killer start, I must say. If you have a question or two, a leadership dilemma that you are wrestling with, please write to us at soundingboard@foundingfuel.com.
The world is moving at a frenetic pace. Apps like TikTok are making history. Gradually. One video upload at a time. Suddenly, I am reminded of Hegel who said, "We learn from history that we don't learn from history."
Here's to a good week.
Kavi Arasu
Featured Stories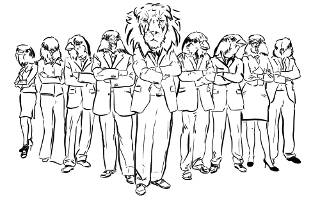 People lose out by conforming to gender stereotypes. You need to develop a wider repertoire of styles crucial to leadership. (By Kalpana Tatavarti. Read Time: 5 mins)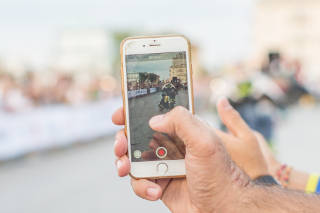 Is it a passing fad? Is it here to stay? A look at what's driving the phenomenon. (By Anmol Shrivastava. Read Time: 4 mins)

A Facebook Live conversation with Piyul Mukherjee from Quipper Research; Damodar Mall from Reliance Retail; and Ashwin Suresh from Pocket Aces. (By Founding Fuel. Play Time: 47 min)
What We Are Reading
We know from everyday experience that a person is partly forged in the crucible of community. Relationships inform self-understanding.
Concerted and creative new solutions are needed to enable women to seize new opportunities in the automation age; without them women may fall further behind in the world of work
David Epstein's Range: Why Generalists Triumph in a Specialized World, upends conventional wisdom about what it takes to succeed in postmodernity.
The app has become the default way to connect with new friends, dates, or business contacts.
From Our Archives
Two editor's picks on co-creating the future with young minds, and bridging the language barrier.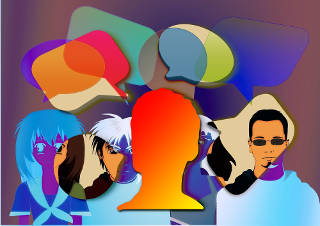 Leaders need to learn how to engage everyone, especially young minds, in co-creating the future. The failure to do so can lead to widespread disillusionment and widen the generational gap. (By Indrajit Gupta)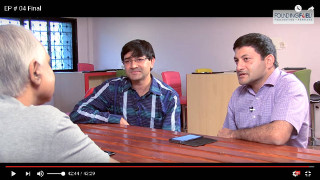 English dominates the internet, excluding crores of Indians. In this video, Reverie Language Technologies' co-founders Arvind Pani and Vivekanand Pani talk about bridging the language barrier, what to look for in a co-founder, and why startups should not rush to get investors. (By Rajesh Srivastava)