[Melbourne School Strike for Climate Action 2. Photo by Julian Meehan (CC BY 2.0)]
Dear friend,
On March 15, schoolchildren around the world mass bunked their classes and decided to join a strike. For once, parents and teachers alike did not seem to mind. These kids were onto something. They were joining a movement started by a Swedish 15-year-old, Greta Thunberg, who protested outside the Swedish parliament last August on the negligence of a catastrophic event of planetary scale—climate change.
About 1.5 million schoolchildren in 71 countries (including India), participated in over 700 strikes. This is unprecedented, because it is now considered the largest ever mobilisation against climate change.
It should not have come to this. The global leaders have been told over the past three decades, in no uncertain terms by scientist of great repute, that this was coming. A well-documented piece by NYT Magazine shows how the US in the 1970s, was consumed by local politics and failed to lead the world. In the prologue to the article author Nathaniel Rich wrote "… in the decade that ran from 1979 to 1989, we had an excellent opportunity to solve the climate crisis. The world's major powers came within several signatures of endorsing a binding, global framework to reduce carbon emissions…. Almost nothing stood in our way—nothing except ourselves"
After decades of delay, in December 2015, a global agreement was signed in Paris. The agreement under the UN framework, aims to limit the temperature increase to 1.5% above pre-industrial levels. (Estimates say, we are now at least 1% warmer than in the 18th century). Although there were shortcomings, this agreement was a major victory—"History is Here" said Francois Hollande on concluding the agreement. 195 countries have signed the agreement so far. Then US President Donald Trump withdrew from this historic agreement, leaving everyone fuming. Especially the French, who had worked so hard to get this agreement done.
Nonetheless, many countries persisted with their efforts to hold up to their commitments. France's President Emmanuel Macron, whose country had committed to ban all diesel and petrol vehicles by 2040, started imposing a tax on diesel in November 2018. He said, "I'd prefer to tax fuel than work. Those who complain about higher fuel prices also demand action against air pollution because their children get sick." This backfired badly on him. The French citizens saw this as a move against the middle class and especially the rural citizens who saw their cost of living go up. Out of this was born the gilets jaunes (yellow vest) protests. It took a lot of wind out of Macron's popularity.
No one said climate change is an easy problem to solve. But it requires a public resolve and as the newly elected American Congresswoman Alexandria Ocasio-Cortez said "rediscover public imagination".
One of the schoolchildren in the strike, Lucie Retailleau, 16 asked: "Should we remain seated in class for three hours this afternoon while we have no future? Pointless." These schoolchildren are definitely inspiring the world and capturing their attention. It's time for us to join them.
Talking of France and the dilemma President Macron is facing, we had asked Sundeep Waslekar of Strategic Foresight his views on why this is happening and the global phenomenon of resurgence of the right. His views are in our podcast—a must listen.
NS Ramnath does the enviable task of reading all the leading developments in technology and does a fabulous job of summarising it in his column, This Week in Disruptive Tech. (You can read the entire series here.) In the section 'Petrol bunks of the future', he writes about electric vehicles and the need for charging stations. He also carries the tweet from Ather Energy co-founder Tarun Mehta asking for hosts to set up charging points for their e-scooters in HSR Layout in Bengaluru. I hope Ather finds takers for this, because Founding Fuel is based in HSR and I became the proud owner of an Ather electric scooter last week! First impressions of the EV—AWESOME. And I am happy I am doing my small bit for climate change.
Have a great week ahead!
CS Swaminathan
Featured Stories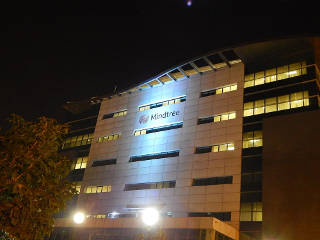 [By Chinmayee Mishra (CC BY-SA 4.0)]
The Mindtree founders want to retain their firm's unique culture. And have chosen to strongly rebuff L&T's takeover attempt. But as things stand, the odds seem stacked against the founders as they try to block the $18 billion megacorp from taking control. A prognosis of what could happen next. (By Indrajit Gupta. Read Time: 9 mins)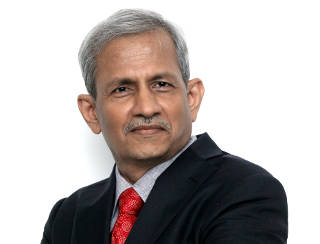 In this podcast, Sundeep Waslekar, president of think tank Strategic Foresight, talks about a growing global phenomenon: the resurgence of the right. What it means and how it might shape our world. (By Indrajit Gupta. Play Time: 22 mins)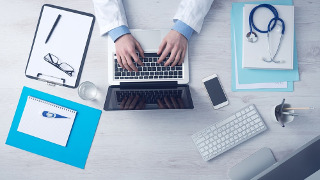 [From maxpixel, CC0]
March 19, 2019: A roundup of news and perspective on disruptive technology. In this issue: AI's impact on surgical skills, air crashes, electric vehicles and data for public good. (By NS Ramnath. Read Time: 5 mins)
What We Are Reading
The facts and the fixes.
TikTok will change the way your social media works — even if you're avoiding it.

An excerpt from the book Rule Makers, Rule Breakers, and interview with Michele Gelfand, author and psychologist at the University of Maryland
From Our Archives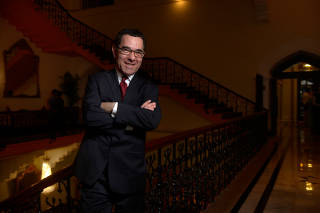 Electric vehicles, self-driving cars and car sharing are reaching a tipping point. The role of the regulator now is to get out of the way—like it did in telecom in India—and let the market make it happen.