[Photo by Laurenz Kleinheider on Unsplash]
Dear friend,
Recently, I was having dinner with a few friends and the conversation turned to embarrassing situations we all find ourselves in very often. One of my friends said he experienced one very early in his career and that made a deep impact on him. A few months after he joined the back office operations of a large bank, he was sent to Hong Kong to get trained in the technology and processes. The trainer assigned to him, a woman in her mid-thirties, was thorough, patient and kind. One day, towards the end of his training, he spotted a couple of tear drops in her eyes, and asked what happened. She dismissed his question and focused on the work. Later, during lunch time she told her story. In a week's time she would no longer have a job. Then it struck him that she had been training him to take her own job in the bank. "I was not just embarrassed, I felt guilty," he said.
In the 2000s, even as outsourcing and offshoring opened up jobs for thousands of young Indians, fear of 'getting Bangalored' gripped thousands of employees working for large organisations in the US, Europe and other parts of the world. After all these years, as markets adjusted to a 'flat world', we don't hear the term 'Bangalored' that often. People realised even as the pie was getting rearranged, it also expanded. However, these days, those fears have been replaced by fears about jobs getting lost to technology, as companies explore the digital world.
How does one deal with it? My friend suggested an essay in Harvard Business Review 'Digital Transformation Is Not About Technology', by Behnam Tabrizi et al. Here's the para that had one answer. "He often encounters participants who are sceptical of the entire operation from the get-go. In response, he developed an 'inside-out' process. All participants are asked to examine what their unique contributions to the organisations are, and then to connect those strengths to components of the digital transformation process—which they will then take charge of, if at all possible. This gives employees control over how the digital transformation will unfold, and frames new technologies as means for employees to become even better at what they were already great at doing."
The inside-out process is not limited to digital transformations. It has deeper implications. Many years ago, I spent a few days at Auroville to interview the entrepreneurs in the international township. One of them was Kenji Matsumoto, a Japanese carpenter. He makes furniture without cutting it into straight lines. Wood often retains its natural contours. It is quite a hit among his customers, who often travel long distances to place an order. Professionals come to him for apprenticeship too—not just carpenters, but also photographers, investment bankers and others. Working with wood gives them an opportunity to look within, and that makes them better at their own work, he said.
What connects the ideas of Tabrizi and Matsumoto is a simple dictum: know your strengths by looking inside, and align them with the world outside by looking out. We need both. The famed French photographer Henri Cartier-Bresson once explained his technique: "When you take a photograph, one eye looks outside, and the closed eye looks within."
Have a good week ahead!
Best,
NS Ramnath
Featured Story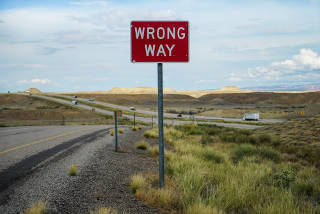 [By Free To Use Sounds on Unsplash]
"In business, we have to be seen as doing good. If we aren't seen as that, people will not engage with us. When thought of from the longer-term, it is not sufficient to be seen as good, but actually be good." (By Charles Assisi. Read Time: 4 mins)
What We Are Reading And Listening
Podcast with Reid Hoffman & Chris Yeh | Greymatter (Play Time: 24 minutes)
Wharton's Peter Fader and UT-Arlington's David Arditi discuss why Apple is shutting down iTunes. (Platy Time: 20 minutes)
For years, tech companies have relied on a rhetorical sleight of hand. It's not working anymore. By Alexis C. Madrigal | The Atlantic
From Our Archives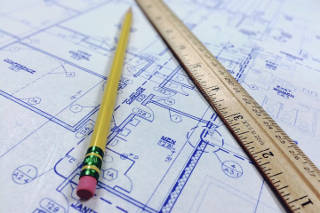 [By Wokandapix under Creative Commons]
How do you design and run an innovative company? In his book Deepak Loomba details his experiences in setting up De Core Science and Technologies as a scalable and flexible firm. (By Rishikesha T Krishnan)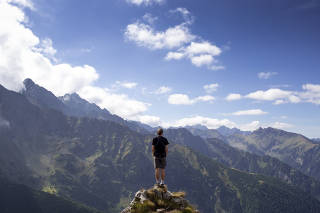 [From Pexels.com]
If the only reason to do the work is to enjoy its fruits, there would be no motivation for leaders to undertake missions that cannot be completed in their own lifetimes. (By Arun Maira)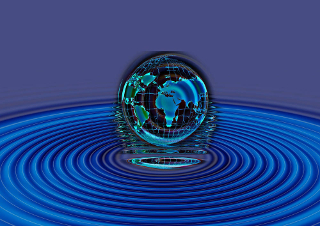 [By Gerd Altmann under Creative Commons]
The challenges aren't as much about innovation or technology, but unlearning and learning afresh. (By Nitin Srivastava)