[Image source Housing.com]
More on This: You can also watch our Google Hangout with a stellar panel for insights on how VCs and founders can work together to build enterprises that last. The panel includes Naukri.com's Sanjeev Bikhchandani, BookMyShow's Ashish Hemrajani, India Value Fund's Haresh Chawla, Lightbox Ventures's Sandeep Murthy and Seed Fund's R Sriram. The session was moderated by Indrajit Gupta.
[This just in: This story has been updated since the time it was published last evening to include a view on the mis-aligned relationship between founders and VCs.]
Everyone likes a good story. And Rahul Yadav's is a great one.
He's taken the Indian start-up ecosystem on a roller-coaster. A ride that has ended for now, but the system will continue to shake and shudder for a while from the aftereffects.
Some are calling him a maniac and a loser, and some a genius and a maverick. One thing is certain though: he suffers no such dilemma - in his view he's the latter.
Before we condemn him and all other "maverick" 20-odd-year-olds running start-up businesses, here are my reflections on how I saw things play out at housing over the last three years from the sidelines.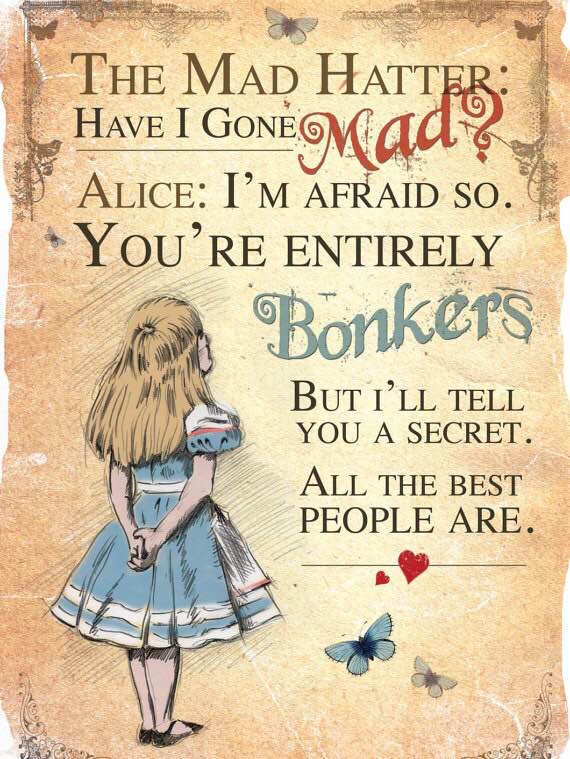 Rahul and I
It was the middle of a wet August in 2012. I was on Alexa, which provides commercial web traffic data, checking out on a couple of my other start-ups when I saw an ad-banner from Housing. I clicked through. The site was a refreshing change. It was sharp and differentiated; in comparison the competing real-estate websites looked neanderthal. It was, of course, overbearing, like a pilot's cockpit - you know a techie has designed a site when you see one like that. But clearly someone was really pushing the game forward and that had immense potential. It was the version 2.0 of how classifieds should work. I wanted to figure out who these folks were and so I asked a friend Deap (Deap Ubhi, co-founder of burrp.com and the former COO of Freecharge) to find out and reach out to them.
Rahul (and Advitiya Sharma) met me at a small Italian eatery in Bandra. One could see they felt a bit awkward in the settings. I took a few minutes to put them at ease as we discussed life at IIT Bombay and how things were for me 20 years before them. Hostel life is a great bridge between generations. Rahul then started talking about the business, the opportunity and what his team and he wanted to create - and I was hooked. The energy was palpable - the teenager-like awkwardness was gone. I committed, then and there, that I would back their endeavour. When we finished I was thinking "Heck! Look at these kids nowadays. I did not have even an iota of their confidence when I graduated some 20 years ago." I admit, I felt every bit my age.
It took a few more meetings to close the terms of the deal. He was a hard-as-nails negotiator, supremely confident of the team and himself. Eventually, I enjoyed the negotiation so much that I gave in to what he was asking for. It was clear that this guy was different. He was very sharp - intense, almost. You could sit in a meeting with him for hours and he wouldn't take a sip of water or a bite to eat or a moment to pause. He was more focused than most people one had met. And he dreamt with his eyes open and made you visualise a new future.
For the first six months, we would meet regularly. He would come home, usually on Sunday afternoons. He was very shy and quiet and would barely say a "Hi" to the kids who know him as Rahul uncle. We would sit on the terrace for hours and all he would accept is a cup of tea, which would often go cold as we discussed. One could never persuade him to have a meal with the family.
I would often go by to Housing's Powai office. There he would be a different animal - obsessed with doing more and better. His thinking was ten years ahead of the market. He wanted to do 10X better. Always. And as he raised more funding and engaged with more people, I saw his confidence soar.
As the business got funded and grew larger, our meetings became infrequent and were replaced by phone calls. Always late at night - at 11.30pm, just as I would be about to turn into bed, the phone would ring and I knew it was Rahul. He would usually have a new idea or mostly he would be bothered about something - like, how he did not have enough time to dedicate to the business. Or didn't have time or people to handle everything. He would say, "We are growing too fast. I don't have anyone who can manage the growth." Or his struggles with some of his co-founders. And sometimes for just plain help - how he was running the firm hand-to-mouth because funding was delayed.
He would say, "We are growing too fast. I don't have anyone who can manage the growth."
My engagement slowly tapered off in the last one-and-a-half years, as the investors started playing a larger role. Sporadically, he would request me to come over and spend a few hours at the office and meet the team—or drop by once in a while to discuss some new initiative they planned.
Riding the Tiger
Let's be real - the venture capitalists (VCs) who funded him with millions of dollars are good judges of talent. They make their money judging people and teams; they know that business models evolve and change; their business is to back people. They don't invest hundreds of millions of dollars on a whim. Are you saying all of them made an error of judgement or did something else go wrong here?
VCs don't invest hundreds of millions of dollars on a whim. Are you saying all of them made an error of judgement ?
In June 2013, I wrote a piece in Business Standard that while Housing had a bunch of talented folks, the real test of the business would be the transition it would have to make from an "outfit" to an organisation. I said that the young team would need to induct experienced professional talent who would become the building blocks of a scalable company.
The real test of the business would be the transition it would have to make from an "outfit" to an organisation.
That was supposed to be the playbook - we needed experienced managers who had run businesses surrounding this bunch of passionate and talented founders.
I recall a day when we had discussed that the company would take its first baby steps and pilot Pune city, but suddenly two weeks later, I heard that they were launching across 10 cities. With no team, no systems, no experience - the investors had asked them to go for broke.
First came the VC funding and then these youngsters were asked to ride a tiger - the team grew from 100-odd to over a 1,000 in a matter of a few months. There was no support system - no financial controls, no infrastructure and processes. Nothing that would normally form the chassis of a company. Just a blind race to grow - to create new categories before the older ones had stabilised. A car with an accelerator but no steering wheel - fuelled by the adrenalin of hundreds of youngsters and millions of dollars of VC money.
There was no support system - no financial controls, no infrastructure and processes.
No one asked them to pause, to review, to reflect. No one asked them to measure, to monitor, to plan. One wonders what the hurry was about. It's not as if the market was running away. The real-estate market was beginning to evolve - online players were barely 2% or less of the entire ecosystem…and Housing had a brilliant solution. They had built technology that could rival the best in the world. They were learning the ropes. And even though what they were doing was apparent to all competitors three years ago, they still continue to play catch up with Housing.
No one asked them to pause, to review, to reflect. No one asked them to measure, to monitor, to plan.
Imagine the situation Rahul Yadav found himself in. He was juggling investors, running after funding since the money in the company is always running out in six months. He had no people to manage a sprawling organisation, but had to keep his feet on the accelerator. And he did a brilliant job - or so the investors felt. And they were charmed by him and his vision. The company burn was going up and he was on a funding treadmill - constantly looking for a way to survive.
It put him in a corner - he had no mentor in the group, no one he could reach out to. Once his funding round was stuck because he needed a little money to clear up some statutory dues - he ran from pillar to post for days - and for a few nights I had a frustrated Rahul on the phone. No one helped. Eventually I stepped in with a loan which allowed this lockjam between investors who have millions of dollars at their disposal to be cleared. It was painful to see this young boy handling so much.
It put him in a corner - he had no mentor in the group, no one he could reach out to.
Towards the end of last year, when the Japanese funding happened, he called me one night from Japan, all excited. He said, "Sir, the investors have told me not to bother with revenues for the next 10 years. They have said they will support the business and we can build a $10 billion company."
My stand always was: get your people, slow down - the company was already far, far ahead of its competitors - and there was no tearing hurry to do anything. Now that the company had money to last a while and he no longer had to spend time fund-raising, it was time to consolidate, put systems in place, control the burn and only then make the next big push. But that was not to be - they went on ahead and made a big splash with their campaign, adding more cities….riding a bigger tiger even harder.
Now that the company had money to last a while it was time to consolidate, and only then make the next big push.
The Beginning of the End
I don't condone what he has said and done. No one has a right to hurt other people or mock them publicly, or threaten them. But I am not writing this piece for Rahul Yadav, so I won't get into the gory details of his engagement with Sequoia, Times and the Housing.com board. This is meant to be a cautionary tale for start-up founders and investors.
My last conversation with him was a day before he was asked to go. He said, "I can't relate to these people and I can't understand why they can't see what I see. They can't see what we can build." That he did not know whether he wanted to stay on and do it anymore. It was the first time I saw his energy low - he was pensive and seemed downbeat.
I told him he had a choice to make, between being a great talented individual player. Or being a manager. That choice had to determine his behaviour.
If you are a lone-player with great talent - like a sportsperson or an artist or painter - you are then free to work alone, without regard to what the world thinks of you. You have no responsibility, except to hone your own talent - to become the best in the world, and to strive for excellence. It's a lonely journey, where you learn to practice hard and live your own failures. After all, no one remembers the third seed at Wimbledon, or the second man on the moon.
But if you've chosen to be a manager, you've then got to be among people, collaborate with them, lead them or be led by them, be able to handle their frustrations, to handle their competence and their incompetence. It's an ego-crushing journey where you need to learn to allow people their space to work. It has very little to do with intelligence - it is more about developing sensitivity - finding a way to motivate people, to pull them in one direction. A journey of frustration, but equally one of triumph when you see the team working together and winning - a journey you share with your team.
If you've chosen to be a manager, you've got to be among people, collaborate with them, lead them or be led by them
They are chalk and cheese, these two lives. Eventually, whichever path you pick, you've got to strive to give your best. And I told him that it won't be easy, but that choice was his - that he could salvage everything. All it required was a switch in mind-set - that he would no longer depend on his individual intellect for success - that he needed to be a manager, where success did not depend on how well he could use his unique mental talents, but whether he could harness the individual talents of other people in a way that the collective created something admirable and useful. Here, success would entirely depend on how he dealt with others and how well he could get the best from others. That ethos had to find a way into every decision.
Finally, I told him that if he chose to be the leader, he would need to eat crow, sit and repair relationships and find a way to move ahead.
I also told him that this advice was coming too late - it was my failure - that we should have had this discussion long ago and maybe this day would not have come. But there was still time and his conduct from then on would decide his fate. But first deep down he had to choose.
He left that evening, saying yes, he needed to think about it. That's the last I heard from him, till I received a terse mail the next day. It said: "Had Board meeting - Out of the company ;)"
Some people do get the balance right; some have it in their nature. All of us manage our families every day - we navigate the rituals, juggling the various roles and the cousins, the uncles and aunties - we negotiate our way through life every day. We just forget it is the same at work.
We negotiate our way through life every day. We just forget it is the same at work.
So what can green-behind-the-ears entrepreneurs and venture investors learn from the Housing saga? Here is some unsolicited advice for hotrod start-up founders: Work on your culture, people. Work on yourself. You are not here to create an app. You are here to build something that lasts. That can weather any storm and outlast the founders. Only then will you be truly successful in your endeavour.
Work on your culture. Work on yourself. You are not here to create an app. You are here to build something that lasts
And for investors: pace the company. Get involved. These companies need the bedrock of systems infrastructure. They need a cultural fabric. What is the real hurry for market share? Consumers don't care about market share - but they certainly do feel the quality of service. And market share bought by money will always be short-lived. After all, there will invariably be a new start-up that will do it cheaper, faster and better soon.
It's crazy to see over 20 start-ups getting funded to do the same thing. Everybody you meet today is an angel investor - people are spreading their bets - but no one is providing the start-ups "adult supervision", something they sorely need. Start-ups need help to become organisations with culture, with rituals, with codes of conduct and with an operating philosophy. Something that's taken successful companies years to build. How do you expect a start-up to do it in no time without any help? Help the founders recruit grey hair, and respect its value. Finally start-ups are also companies - a set of people who have to work together in a system to create value. Who will teach them how to work together, how to organise work?
There is too much money chasing too many start-ups which are doing the same thing - and once the music stops playing, we will see a trail of dead start-ups with youngsters who have only learnt to grow, grow, grow - not to build. I think the ecosystem needs a wake-up call, for everyone - from angels to VCs. Make fewer bets, but help build companies that last.
Epilogue
Rahul Yadav is the outsider now. Maybe he'll learn that companies have to be built to last and come back a much wiser man. Maybe he will make amends and we'll learn to forgive. He deserves a second chance. Wouldn't you want one for yourself?
I believe he's got many miles to go. Maybe we'll see a much older, wiser and successful Rahul Yadav in the years to come. Picture abhi baaki hai.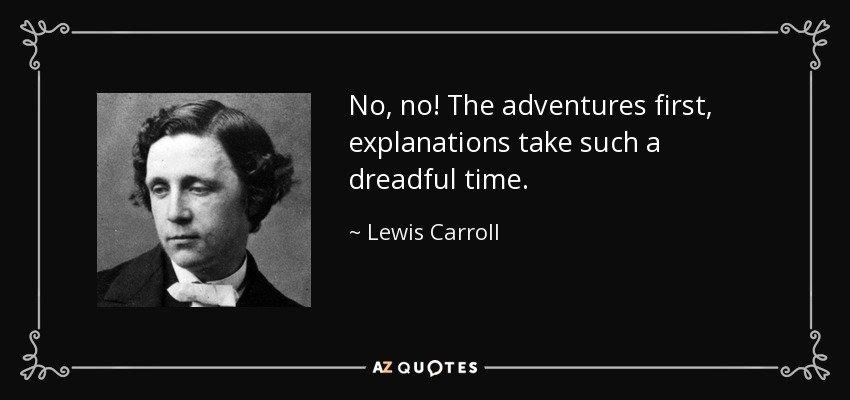 Update
In the first instance, many thanks to the all of you for the overwhelming response and feedback.
Some of you have asked, and rightly so, whether investors could have played this game differently and not allowed things to come to this pass. Common perception is that the investors at Housing were the ones who got it wrong and everything else was right. Not true - that would be the wrong takeaway.
While it's true that all the investors (including me) had a part to play in this saga, we are not the only ones. I've argued the investors certainly could have seen this coming, and moved faster to build a professional team to take charge. But it is a tough call: they are expected to be entrepreneur-friendly and hands-off, even as they are responsible for the future of the company because they invariably become the largest stakeholders. Besides it is their natural instinct not to pull the trigger, as they operate in a competitive market for start-up deals - such situations hurt their image and are left to fester.
There is a lesson here: given the ever-younger and inexperienced breed of start-up founders coming out of the colleges, Indian VC firms should develop deeper management strength and bandwidth that allows for continuous engagement to help start-ups at every stage of their growth. And finally, it should be okay for VCs to step in and take charge when the situation merits without fear of a backlash from founders and the ecosystem.
Going beyond Housing, I see a worrying phenomenon across the start-up ecosystem: a mis-alignment, if you will, in the relationship between founders and VCs.
To understand what I mean, check the level of founder shareholdings across most major start-up firms. It has uniformly come down to anywhere between 15 percent to the low single-digits. There appears to be no equilibrium between control and ownership. It doesn't work to my mind when the founder's stake has dropped so low, but they continue to retain significant (or complete) control over the company. The question is: Where's your the skin in the game then?
Once the founders' stake drops below a certain threshold, there's little incentive for them to bother with capital efficiency (or "control the burn"). They have too little to lose or to gain and they get caught in a binary situation: either they make it "exit-able" at any cost (read, cash burn) or get nothing. Founders are seemingly happy with stock-swaps at crazy valuations, especially when the investors are common. Some founders seem very comfortable raising so much money (as if dilution does not matter anymore!) or are allowing the creation of these supposed unicorns that now look like holding companies more than operating businesses or brands. I hope I am wrong, but these could be seeds of discontent - ones that will create fissures at the first signs of stress, say, a slowdown in funding or delay in exit. Time will tell.
We need to learn from our counterparts in the West. Founders there understand passion and raw talent are not enough to build a scalable company. They have the maturity to step aside and work with experienced managers, investors and advisors. It's not only Facebook, Google and Yahoo that do this; it is par for the course in most Western start-ups when they cross a certain size and scale. Founders have to reset their expectations when their companies make the transition from an informal bunch of geeks to a high-stakes company with multiple stakeholders. Most founders craft adult and mature relationships with the investors, and everyone puts the company ahead of their own agendas and calling cards.
I see some of the larger Indian consumer internet companies inducting professionals. That said, I also sense things are a bit uneasy. These professionals need to feel comfortable and welcome. They may not have the pizzazz of the billion-dollar-founders. But they bring the stability these operations sorely need.
I think we are ready to have conversations around these issues. Even though the internet industry in India is young, its relative size and impact is huge and growing. Billions have been invested and thousands of youngsters are pouring blood, sweat and toil into their start-ups. Housing can be the wake-up call. Founders and VCs need to introspect if they are to create companies where their interests and mind-sets are aligned.
Meanwhile, back at Housing, the team is smart. They should put their heads down, put the company ahead of themselves and focus on winning. They are leagues ahead of competition and they need to stay the course. Investors continue to back them and support them. The best companies in the world have gone through these transitions and come out winners…as they say, what doesn't kill you, makes you stronger.
So, if you run into a Housing employee, give them a shout of encouragement. They have spent too long under the glare of public scrutiny. And the rest of us, let's get back to work and give them space.
Post Script: A word of advice for the just-out-of-college founders:
Be careful. Raising angel money is not an endorsement of your capabilities or your business model. Don't give up the best years of your life to an idea just because someone is willing to put up a few lakhs or a couple of crores. Your time and talent is more valuable. Angels usually make several bets and most have very little time to spend with you. So choose them carefully. Finding the right mentor is more important than those few lakhs in valuation.
Founding the 23rd start-up doing hyperlocal delivery should be a call you should not take easily. Decide to do it only if it passes these tests:
1. Is it the only thing you want to be doing, whether you get funded or not?
2. Would you want to do the same thing 10 years later if there no exit is in sight?
3. Are you doing it for the valuation and money or because you love the business and idea?
4. If you were to fail in your first attempt, will you be willing to do the same business all over again?
If you have sensible answers to these questions, then go right ahead. Else wait. Find a job where you can learn the ropes and stand by till the next idea inspires you. There is no dearth of them. What's the hurry? You will be better prepared after spending a few years in a "boring" corporate job - it builds character... trust me :)
[Join in for a conversation with the author and some of our other eminent contributors on the Founding Fuel platform on how to take India's start-up eco-system to the next level or tweet us your comments.]