My recommendations are about leaders, leadership, strategy, culture and the workplace. Hope you enjoy the read!
By Gita Piramal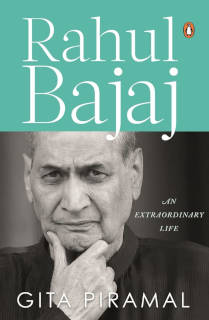 This is an outstanding story of a fearless industrialist who amongst all Indian business leaders had the consistent courage to speak truth to power. The book traces Rahul Bajaj's journey from St Stephens to Harvard and then starting out in Bajaj companies. His father was a three-time MP from Wardha, and he was named Rahul by Jawaharlal Nehru!
The book is about Bajaj, its challenges with the government and its contribution to society. Capacity expansion was a challenge for years and the book details the challenges faced by Bajaj Auto as it moved from scooters to motorcycles.
Rahul Bajaj handed the reins to his sons and gracefully exited the day-to-day running of the businesses.
By Roger L Martin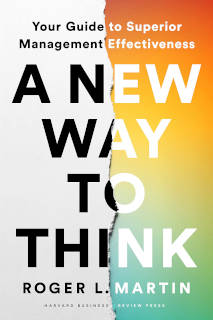 Roger Martin is former Dean of the Rotman School of Management at the University of Toronto, and has written a bestseller with AG Lafley of P&G.
In this book Martin argues that employees must feel special if they must do great work. In dealing with high potential at work, he urges leaders never to dismiss their idea, never to block their development, never forget to praise them at every opportunity.
Martin is a strategy guru, and he asks leaders to look at strategic possibilities, and look at what would have to be true for this to happen. He feels that culture works best when individuals work with each other, and competition is always in the consumer's mind. Consumers always choose the familiar and hence framing something familiar with them works.
By Marshall Goldsmith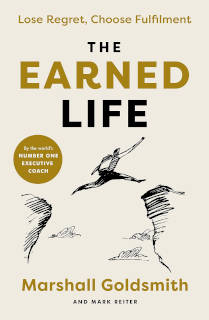 Marshall Goldsmith is an executive coach and a leadership thinker. In this book he talks of five things:
Align aspiration, ambition, and action
Eat the marshmallows, delayed gratification is always good
Achieve and be happy, don't be miserable
Credibility must be earned twice, by having competence and by doing great work
Have a life plan review
Goldsmith writes in simple terms and brings alive concepts through powerful examples.
By Marcus Buckingham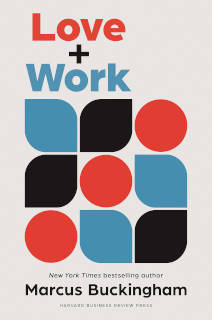 Marcus Buckingham is an English author based in California. He has done research on employee engagement.
In this book Buckingham points out that most successful people find love in the work they do as opposed to doing work they love. A post-Covid world must make us rethink how we work. All work is teamwork. Teamwork puts together human uniqueness. Buckingham says that most companies try to bring a uniformity to method which gets them uniformity in output. However, he says that humans don't work like that.
By Carolyn Dewar, Scott Keller, and Vikram Malhotra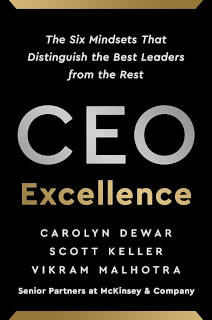 These are McKinsey consultants offering typical condensed information capsules. They opine that leadership lessons are both biographies and autobiographies which is one person's view. For this book, they spoke with 67 CEOs from a pool of 2,400 companies that were studied for this.
They mention six characteristics of CEO excellence:
Setting direction
Alignment and organisation design
Identifying leaders
Board engagement
Stakeholder management
Personal effectiveness
Are these dramatically new? No, but still useful as a good shortlist for a CEO.
By Daniel Coyle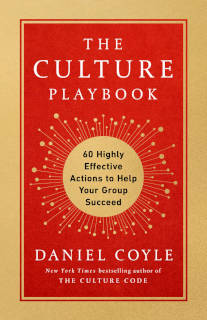 Daniel Coyle is a New York Times bestselling author.
He feels that every team has three components: safety, vulnerability and purpose. He feels that amplifying your warmth is a great way to create psychological safety. He feels that it's difficult for leaders to say, "I screwed it up", but the moment they do that there is less tension in the team and the company. Use mantras to build focus and experiment relentlessly if you want to achieve more.
By Tony Fadell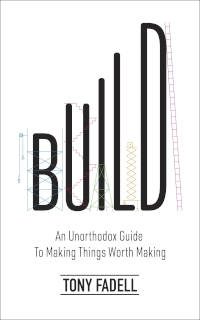 Tony Fadell is a product developer and has worked in Silicon Valley. He worked on both the iPad and the iPhone. He feels the failure of Newton led to the success of iPhone.
According to Fadell, the world is full of middle of the road, mediocre companies. He talks of building careers in this book.
The mantras of career success are
Build yourself
Build your career
Build your business
Build your team
Build more as CEO
By Henry Kissinger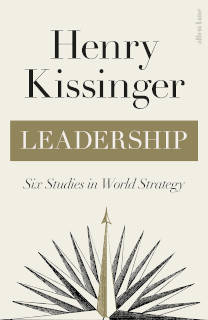 A leader once said of Henry Kissinger "He is a stupendous liar with a remarkable memory." Kissinger is 99 and must have a remarkable memory to narrate the various stories of the six eminent personalities he uses to discuss world strategy.
The six leaders through whose lives Kissinger views world strategy are: Konrad Adenauer, Charles De Gaulle, Richard Nixon, Anwar Sadat, Lee Kuan Yew, and Margaret Thatcher.
I really loved this book. Kissinger is of the 'leaders are made not born' school of thought. The book gives a ringside view of the key developments since World War II. Many might not be able to refute what Kissinger has written, but even if 50% of what Kissinger says is correct, it's still a gripping read.
By Julia Hobsbawm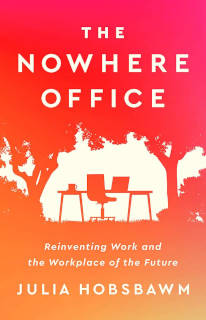 Julia Hobsbawm is a British entrepreneur, writer, and public speaker. She is involved with social health and the future of the workplace. She wrote this as an article and basis the tremendous feedback, she converted it into a book.
Hobsbawm classifies the 1945 to 1977 era as the Optimum years, where we built institutions and consumerism was the driving force. The next phase of 1978 to 2006 is the Technology era with the stresses in life. The years from 2007 to 2019 is the co-working era; it was the start of the end of office, and 2020 onwards is a great revaluation.
Employees across the world show a great reluctance to go back to the pre-Covid normal. Gen Z wants to go to office as no place to go is also a problem for employees. However, no employee wants what is termed "full time presenteeism".
By Richard Rumelt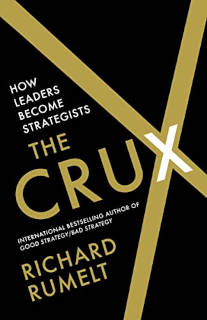 Richard Rumelt is a professor at the Anderson School of Management, UCLA. He has also served on the faculty of the Harvard Business School, and at INSEAD.
In this book, his message for leadership is to focus on issues that are important and to dump the secondary or trivial issues. His prescription for leaders:
Reframe issues, don't look at them as positive or negative
Don't start with goals, a good goal is one that resolves ambiguity
Create a strategy, don't pick a strategy
Strategy and management are different. Strategy starts before management and the primary task of management is execution.
A strategy cannot be a collection of goals and metrics. Look at the forces at work in the situation, and
Don't confuse financial results as strategy.