2021 was a significant year as the books reflected the challenges of 2020 and 2021, the challenges of racism, hyper nationalism, talent, remote working, climate change, role of society, etc. My list, with three women authors in it, is a combination of books on these significant events. Enjoy the list. It's in no particular order.
1. Net Positive by Paul Polman and Andrew Winston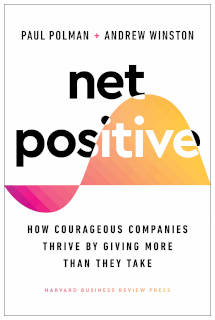 Paul Polman is the former CEO of Unilever and Andrew Winston is a leading thinker on sustainability. The book argues that most companies and societies have an ostrich mentality to problems. They argue that companies who give more than they take do good for society and themselves. The two big challenges they see are climate change and inequality. Serving the poor can also be profitable if you do it in a sensible way. They also feel that consumers expect this from large corporations today, they expect corporations to play a bigger and relevant role in solving the problems to the best of their ability and with their resources.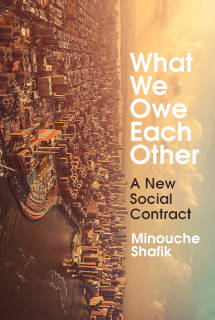 Minouche Shafik is a director at the London School of Economics and she touches on the topic of 'our accountability' in today's world. Her book is on three broad themes: security for all, investment in capabilities, and sharing of risks. She defines the co-dependence between the individual, society, and business. The average citizen has pushed back against Big Tech, the global financial crisis and the pandemic in significant ways of visible protests and invisible non protests. The social contract between society and the individual has changed and will keep changing. I personally believe that we will move from public private partnerships to a new concept of people, public-power and private partnerships.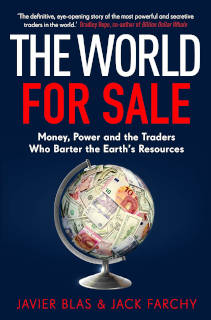 Javier Blas and Jack Farchy are journalists from Bloomberg and both worked at Financial Times. They write about the trading industry, an industry which is not in the news compared to tech companies and when in the news it's for the wrong reasons. They point out four factors that have led to the rise of trading giants like Glencore, Vitol, Cargill and Trafigura. The four factors are
Nationalisation of oil in the 1970s
The collapse of the Soviet Union in the 1990s
The rise of China as the world's factory
Deregulated financial markets where cheap capital flows cross border.
All these made trading companies successful. Cargill has 14 billionaires in the family, a fact little known to the world. Trading companies have some dubious achievements like what Glencore did in Chad (a large cash-for-crude loan that pushed the country into a sovereign debt after an oil price crash), or Trafigura in Ivory Coast (dumping toxic waste), and what Glencore did in the pandemic when they bought out all storage space and stocked oil which went to negative prices. Just this move made $1.3 billion for the Glencore energy vertical in 2021. The book reads like a suspense thriller with stories and anecdotes of the deals across hostile geographies.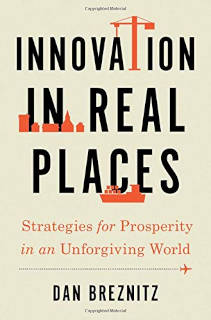 Dan Breznitz is a professor at the Monk Busines School at the University of Toronto. Dan opines that innovation is the only capability to achieve sustained long-term benefits, economically and for human welfare growth. Innovation is not about invention and it's not only about technology and new products. Innovation involves a four-stage process of steps defining vision, design, development, production, sales, usage, and after sales service. The idea of innovation should always be to deliver improved products and services. The world needs a continuous stream of big and small innovations to prosper. The location of an ecosystem with its unique advantages is important in the design and delivery of innovations.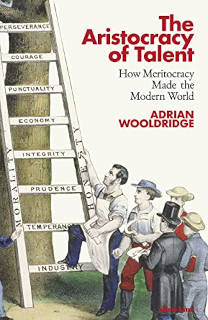 Adrian Woolridge writes for The Economist. Succeeding via merit is an appealing idea, especially in emerging markets with access to education where new talent fights old money. The concept is growth via merit via talent as opposed to background or patronage. The term meritocracy was first coined by British sociologist Michael Yang who predicted that by 2034 we will see a new set of successful people being resented by the older set. He thought that this resentment will come from left wing thinkers who abhor inequality, unfairness, etc. This has happened faster and citizens today do not accept the logical arguments of thinkers. Adrian Woolridge lists Brexit and the rise of Trump as examples of people rebelling against accepted norms. One of my former bosses termed the decline of intellectual capital in our former company as the 'redefinition of merit'. Wise words.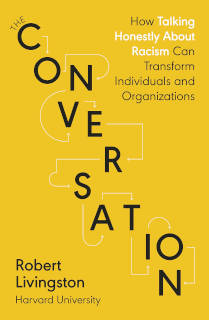 Robert Livingston teaches at the Harvard Kennedy School. Race has always been a soft topic over the years and is now a full-blown issue with Black Lives Matter. Livingston argues that one needs to understand bias and racism at the workplace. He defines social justice as a long game and it starts with awareness of a problem. The author says that everyone should be concerned about racism and each has a role to play in eradicating it at work. The difference between a solvable problem and a solved one is KID—Knowledge, Investment and Determination. Social change, according to the author, needs social exchange.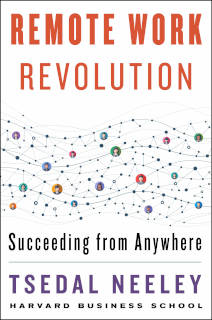 Tsedal Neeley is a Harvard Business School scholar. She has written a fine book on a topic that will invite tons of webinars, articles and platitudes—the concept of remote working. Neeley says that remote working is here to stay. Companies had very little time to pivot to a remote model when the pandemic struck, but most managed a version of it. The benefits to companies with lower costs of real estate, travel, etc are obvious. However, employees feel lost in a remote working world with lack of contact, and being out of sight. Managers need to learn to lead and appraise fairly. She lists five points for a remote world:
Autonomy drives productivity
Trust is not a one-size-fits-all concept
Choose digital tools for conveyance and convergence. The tools for conveyance are about information sharing; the tools for convergence are about decision making
Self-disclosure is important when you work remotely
Leaders must inspire while being invisible.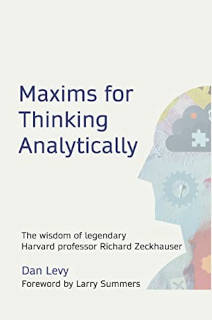 Dan Levy is a professor at the Harvard Kennedy School. In this book, he brings to life the 19 maxims of the famed Harvard professor Richard Zeckhauser. Zeckhauser inspired many students and also the former Prime Minister of Singapore, Lee Kuan Yew. The maxims are mind stretching—for example, if you want to start thinking about a problem, then one can do it at its extremes, and think of it in the most simple way or in a crisis way. The benefit of thinking analytically is to look at the world around you to come to smarter decisions. In a fast changing world where tomorrow is different from yesterday, this is a good handbook.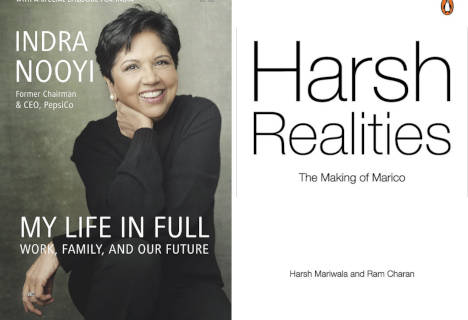 I end the book list with two Indian authors, who write about their rise in two different worlds. I know both well.
Indra Nooyi's story is one of challenging the stereotype, winning against odds and making it as one of the few women to lead a Fortune 500 company in America, easily one of the toughest talent markets. Today 8% of the Fortune 500 is led by a woman. Indra talks about the challenges of moving from Chennai to Yale and then to the US corporate world. She talks of her experience in consulting, in strategy and in running PepsiCo. It is a personal account of her challenges, her support system, her choices and her view of the future of work.
Harsh Mariwala is a different story. It is a story of coming from a joint business family, breaking away from the family to start his own company, listing the company publicly and nurturing it. The Harsh Mariwala story is the first of the EP model—an Entrepreneur Professional model of running an enterprise which is catching on in India. Harsh built the company to be a significant player in the fast-moving goods in India, fighting off Unilever when they came into the oils market. Harsh outlines the conflict involved in meeting professional ambitions of individuals while managing the needs of a growth company.