[Photo by Fikri Rasyid on Unsplash]
Good morning,
In their book, Illuminate, Nancy Duarte and Patti Sanchez argue that leaders are key to transformations.
They write: "Leaders aren't just the people at the top of the org chart—a leader is anyone who can see a better future and rally people to reach it. Whether you're an executive, entrepreneur, or individual contributor, you have the potential to motivate people through your words and actions. As a leader, it's your job to anticipate the future. You have to stand at the border between 'now' and 'next,' working to shape the future and bring it forth. Leading people requires not only sensing when change is afoot (and when it should be) but communicating your vision in a way that motivates others to follow you there."
In this issue, we have three insights that will help you through your journey.
Why Reliance Retail worked hard to get mangoes to Mumbaikars during phase two of lockdown.
How a landmark case in the US exposed caste prejudice
Why you should take efforts to look at the context before you judge
Have a great day ahead.
#FFExclusive | Why Reliance Retail worked hard to get mangoes to Mumbaikars during phase two of lockdown
In a conversation with Indrajit Gupta and Anmol Shrivastava, Damodar Mall, CEO - Grocery, Reliance Retail, spoke about an interesting shift that the company made as the lockdown extended.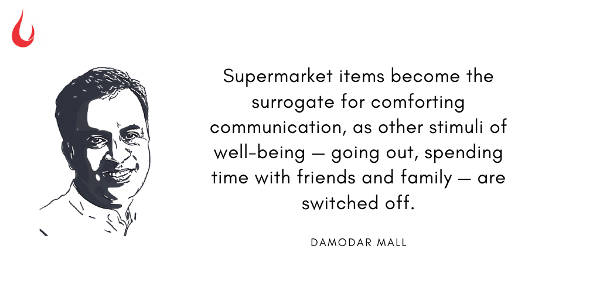 Mall said as the lockdown got extended, being confined to home became a source of anxiety and boredom. For the company, during the first phase, the focus was on making sure that 50 essential items were available in abundance. In the second phase, one more layer got added to it—to be the provider of small joys of life. In the West, that meant making sure the customers get their favourite brands, the ones that they grew up with, and gave them a sense of security, such as Campbell Soup or bars of Mars. In India, it meant ensuring the customers get their favourite brand of biscuits or Maggi noodles or mangoes.
Listen to the five-part conversation—carefully curated to give you the best of insights from the conversation.
Listen to the podcast / read the summary
How a landmark case in the US exposed prejudice against Dalits
Earlier this month, California regulators sued Cisco Systems because it allowed an employee to be harassed by two managers because he was from a lower Indian caste. A report in The Wire by Anahita Mukherji reveals that prejudice against Dalits in Silicon Valley is rampant. Many haven't spoken against it because they were worried about the repercussions and they didn't know there were legal remedies. The Cisco case has shown that there are.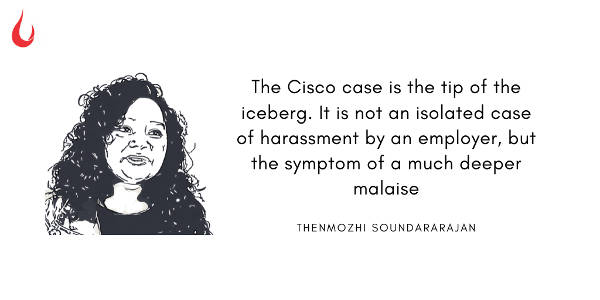 The implication for the companies is clear. Mukherji writes: "The case is significant and will be landmark one to establish what the American legal system thinks counts as discrimination. It is being watched closely by Indian Americans in the tech business and could potentially have wide repercussions, at the very least making companies more aware of how they should modify HR practices to include such behaviour as a discriminatory."
Why context matters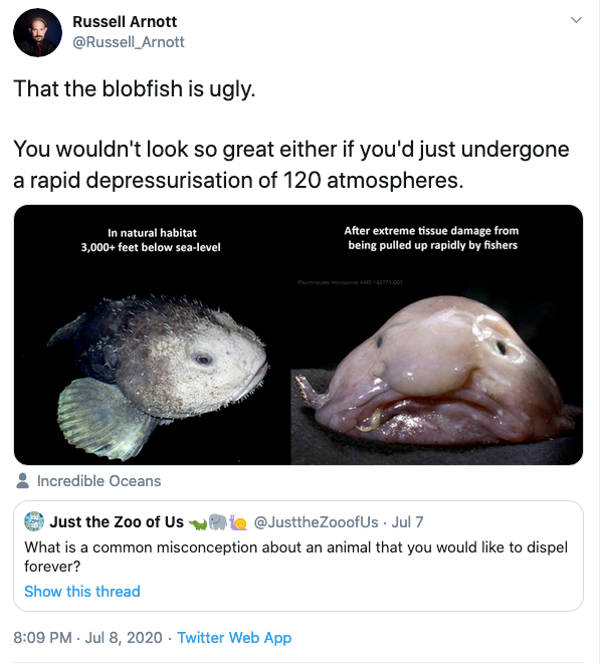 (Via Twitter)
What are your favourite lessons from nature? Share them with us, or share it on Twitter, tagging @foundingf. Or head to our Slack channel.
And if you missed previous editions of this newsletter, they're all archived here.
Bookmark Founding Fuel's special section on Thriving in Volatile Times. All our stories on how individuals and businesses are responding to the pandemic until now are posted there.
Warm regards,
Team Founding Fuel