[Image by Gerd Altmann from Pixabay]
Even a lifetime may not be enough to comprehend how the human mind thinks, imagines and comprehends the world. This emerges on the pages of Admissions: A Life in Brain Surgery, a memoir by Henry Marsh, a British neurosurgeon. Admissions was published in 2017. Marsh spent much of his life working in Ukraine, among other parts of the world.
"I found conducting the clinic extremely difficult, and had to be careful not to miss a serious problem in the constant stream of patients with chronic low back pain, headaches and total body-burning pain," he writes when describing his days in Nepal.
'Do you know what somatization is?'
'No, sir,' replied the Medical Officer (MO)
'Well, it's the idea that if people are unhappy or depressed—marriage problems, things like that—rather than admit it to themselves, they develop headaches or total body pain, or strange burning feelings. They attribute their unhappiness to these symptoms, rather than consciously admit that they are unhappy in their marriage or that there is some similar problem. Such symptoms are called psychosomatic. You can see it as a sort of self-deception. Is the diagnosis of depression recognized here?'
'Not really, sir.'
'All pain is in the brain,' I explained as I pinched the little finger of my left hand in front of the MOs on the other side of the desk. 'The pain is not in the finger—it's in my brain. It's an illusion that the pain is in the finger. With psychosomatic symptoms, the pain is created by the brain without a stimulus from the peripheral nervous system. So the pain is perfectly real, but the treatment is different. But patients don't like being told this.
`They think they're being criticized.'
'Many of the women are seeking attention,' Upama, the MO said. 'Their husbands are away working abroad and they are unhappy.'
Perhaps, not all of what the eye sees can be taken for granted.
Do take time out to reflect this weekend.
In this issue
What is Big Tech thinking?
How to make WFH succeed
Goodness in trying times
What is Big Tech thinking?
When The Wall Street Journal reported on August 18 that Facebook colluded with Indian politicians to look the other way and allowed hate speech to proliferate, a furore erupted. A parliamentary panel led by Shashi Tharoor has been convened and Facebook has been summoned to appear before it on September 2.
While there is no taking away from that WSJ's investigative report was a remarkable one, that Facebook chose to collude wasn't surprising either. Leading thinkers of our times such as Mark Johnson of strategy consulting firm Innosight have seen this coming for a long while. The question they have asked is when; and when it does erupt, how will those in Big Tech companies choose to behave?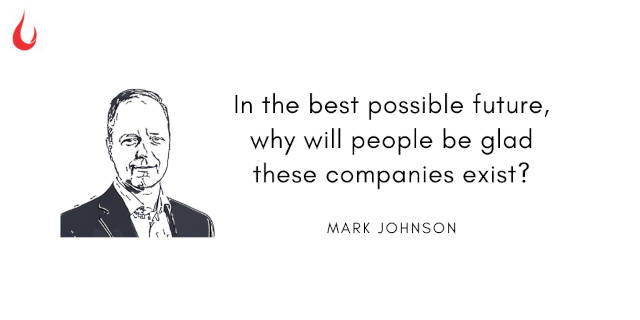 Johnson has been vocal in his concerns about Facebook, Amazon, Netflix and Google even as antitrust investigations have been underway in the US for a year now. Writing in the Harvard Business Review last month, he argued that their current vision is only about profit maximisation.
Basis his observations, he asks, "Will they be driven over the next 10 years by the relentless pursuit of profit, or will they bring so much new value into the world in the form of advanced technologies, new applications, lower prices, enhanced productivity, and expanded potential, that people everywhere will count themselves as better off? Will they make a collective dent in our society's most pressing problems, or merely pursue growth for the sake of growth?"
Johnson and many like him believe they must look beyond profits. But he isn't convinced those who sit at the helm of Big Tech entities see it that way yet. "The jury is still out on what Apple, Amazon, Facebook, and Google can become."
Dig Deeper
How to make WFH succeed
At Founding Fuel, we're watching with much interest how organizations of all kinds are transitioning to the WFH culture—and CleverTap is one among them. That is why a blog post on why small things matter by Prashant Parashar, the company's CHRO, got our attention.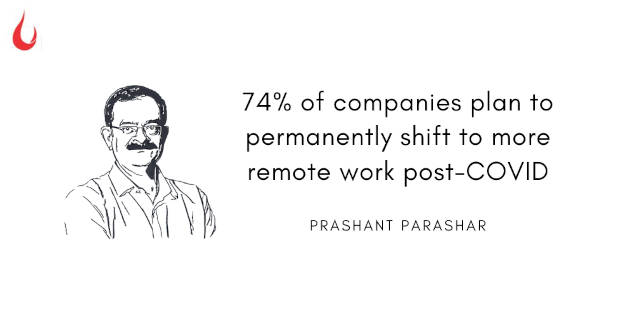 He writes, "...we're all trying to succeed in makeshift locations with unique challenges brought on by families and schooling."
That is why, the company has implemented a four-point policy across all its global offices.
People have the freedom to decide their availability for work, meetings, and calls.
An additional day off on the second Friday of each month through December 2020 so they may contribute to chores at home without feeling stressed about keeping up at work
Financial support to meet part of the connectivity expenses every month they're working from home.
Mandatory leave of absence for everyone on the team for at least two weeks every year.
Dig Deeper
Goodness in trying times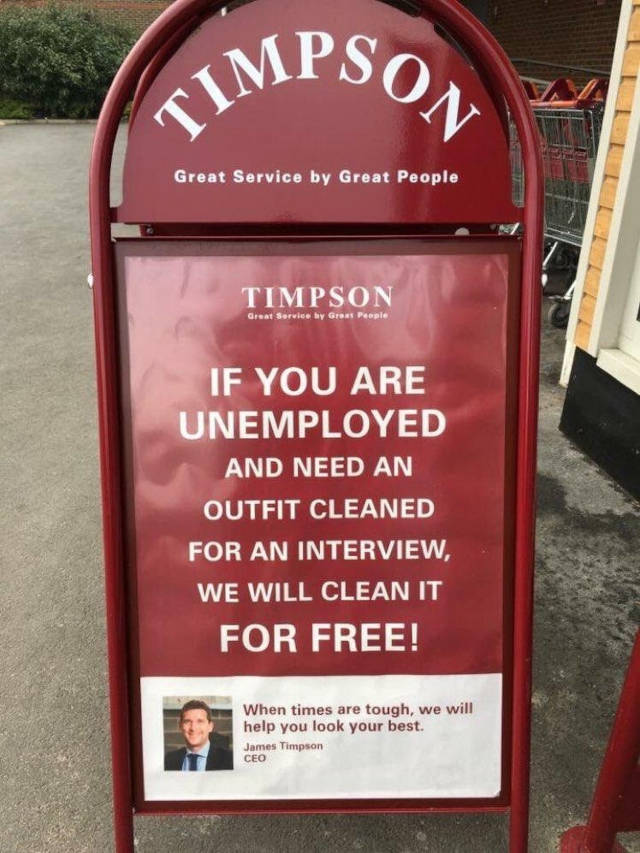 (Via WhatsApp)
Did you notice a good gesture today? Let us know. Head to our Slack channel.
And if you missed previous editions of this newsletter, they're all archived here.
Bookmark Founding Fuel's special section on Thriving in Volatile Times. All our stories on how individuals and businesses are responding to the pandemic until now are posted there.
Warm regards,
Team Founding Fuel