[Image by Bruno /Germany from Pixabay]
Good Morning,
In his book Extreme Productivity: Boost your Results, Reduce Your Hours, Robert Ponzen of the MIT Sloan School of Management poses a question: "What would you do with an extra five hours a week?" The book was written much before WFH became mandatory. But he could imagine a future when it would.
In an attempt to answer the question, he suggests an experiment.
I have listed fourteen activities and put them into four categories: Work, Family, Community, and Yourself. To start with, estimate roughly the number of hours you spend each week on each activity.
Work
Working at your workplace
Working from home
Commuting
Family
Spending time with your children and grandchildren
Spending time with your spouse or significant other
Caring for your parents
Preparing meals and doing housework
Community
Participating in schools or other programmes related to your children
Participating in other charitable, civic, or political groups
Participating in faith-based or religious activities
Yourself
Engaging in sports or exercise
Socialising with friends and relatives
Nurturing yourself through hobbies and personal activities
Sleeping
Total = 168 hours
Now imagine that suddenly you have five extra hours to spend each week. Please estimate how much of that extra time you would devote to each of the activities listed above.
The answers to this exercise can be quite telling. Suppose you would spend most of that extra five hours per week spending time with your children. That means that extra time with your children is more valuable to you than extra time at work. Or suppose you would spend most of the extra time on yourself. That choice implies that you feel you have given up too much of your personal life to tend to your job and your children. On the other hand, if you would spend most of your extra time at work, that may mean that you're generally satisfied with your family life and would like to make a larger commitment to work.
Think about it.
In this issue,
Why Netflix' boss is not a big fan of WFH
Science is about what works
The problem with archaeologists
Note: If you are a subscriber to our weekly newsletter on Tech & Society, This Week In Disruptive Tech, it would have hit your inbox yesterday. In case you missed it, you can read it here. If you want to subscribe, you can register here.
Have a lovely day!
Why Netflix' boss is not a big fan of WFH
In an interview with The Wall Street Journal, Netflix CEO Reed Hastings said he would have his workforce return to office 12 hours after a vaccine is approved.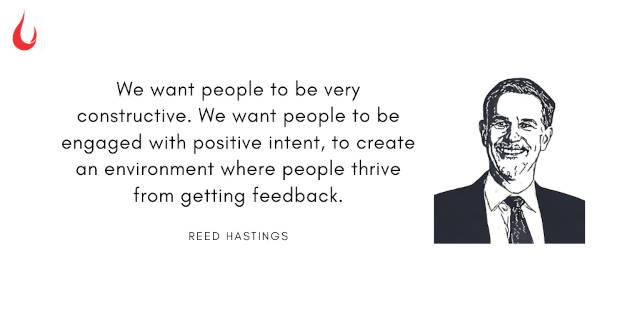 He says he doesn't see any benefits from people working at home. "Not being able to get together in person, particularly internationally, is a pure negative." Working from home makes debating ideas harder, he says.
Many businesses have declared that they would make WFH a regular feature. However, Hastings says, "the five-day workweek will become four days in the office while one day is virtual from home. I'd bet that's where a lot of companies end up."
Hastings' views will not come as a surprise to many. A survey of over 1,200 people in 24 different countries across industries by a team led by Curtin University's Sharon K. Parker showed "some managers are having a hard time adjusting to managing employees without 'line of sight'. Hand in hand with managers' struggles, many employees are feeling the negative effects of close monitoring and distrust from their bosses." However, the study ended with a positive note: "these managers can be supported and trained to manage their employees more effectively from a distance."
Dig Deeper
Science is about what works
In the US, there is a big debate going on around science. Democratic nominee Joe Biden and his running mate Kamala Harris have asked the Trump administration to "publicly commit" to respecting science on a Covid-19 vaccine. Nine pharmaceutical companies have jointly pledged to "stand with science" on the vaccines. But what exactly is science? In a column in Scientific American, Mano Singham, a theoretical physicist and a Fellow of the American Physical Society, takes up the question of falsification, which is considered to be the defining characteristic of science. He argues against that, saying it has often become a tool in the hands of "anti-vaxxers or anti-evolutionists or climate change deniers".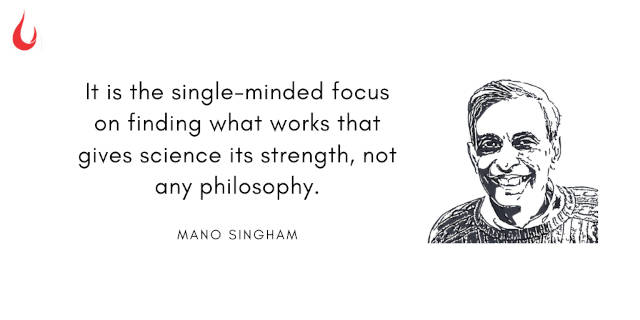 Singham writes, "the strength of scientific conclusions arises because credible experts use comprehensive bodies of evidence to arrive at consensus judgments about whether a theory should be retained or rejected in favour of a new one. These consensus judgments are what have enabled the astounding levels of success that have revolutionised our lives for the better. It is the preponderance of evidence that is relevant in making such judgments, not one or even a few results.
"So, when anti-vaxxers or anti-evolutionists or climate change deniers point to this or that result to argue that they have falsified the scientific consensus, they are making a meaningless statement. What they need to do is produce a preponderance of evidence in support of their case, and they have not done so."
Dig Deeper
The problem with archaeologists
They haven't figured out how to WFH.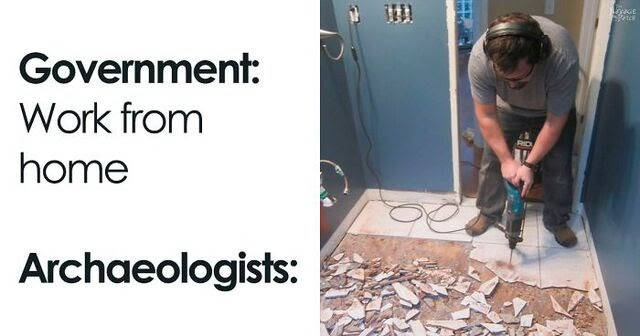 (Via WhatsApp)
If you missed previous editions of this newsletter, they're all archived here.
Bookmark Founding Fuel's special section on Thriving in Volatile Times. All our stories on how individuals and businesses are responding to the pandemic until now are posted there.
Warm regards,
Team Founding Fuel