[Image by bpcraddock from Pixabay]
Good morning,
During one of the several conversations we are having with business leaders and educators ahead of the masterclass on The Future of the MBA, Ajit Rangnekar, former dean of Indian School of Business, shared a powerful story from his ISB days.
It was 2005-06 when the Greek sovereign debt crisis was peaking. Novartis had come to ISB to recruit MBA graduates who would eventually become CFOs in the Novartis empire. About 130 students had applied, and they had to solve a business problem. It went like this: Novartis had 800 million euros stuck in Greece. What should it do? The answers ranged from securitization to writing off to negotiating with the Greek government. One of the questions the students had to answer was whether the company should, therefore, get out of the country.
Eventually, Novartis shortlisted only those students who asked, "But, if we get out of Greece, what will happen to our patients?" For Novartis was first and foremost a pharmaceutical company and they had the obligation to take care of people.
Prof Rangnekar went on to say, it was a phenomenal message for the students. But it was not asked as an ethical question, in which case everyone would have guessed the answer. They masked it as a business question, and that's when the true understanding of ethics and values shows up.
That's the key insight from this episode. In the real world, decisions are often made when the situation is complex, dynamic and messy; when we don't have all the information that we need; and when there are half a dozen equally important and conflicting factors weighing on an issue. In this case, Novartis smartly used gamification as a way to test managerial judgement and decision-making.
The world has become even more complex and messy during the pandemic. The question of what do our future leaders learn in b-schools has never been more important than it is today. It's in fact a reason why we are bringing together a top-notch panel for our masterclass. It's also a reason why we have been talking to the panellists to understand and refine the key issues involved. The details are in the poster below.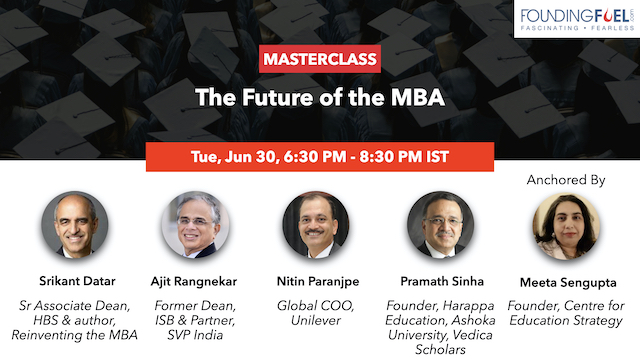 In the lead up to this plenary on June 30, we will have two more important breakout sessions on Zoom by distinguished leaders from the world of business and academia, drawn from our own Founding Fuel community. We will post more details about it in the coming days.
Here's what you can do now.
We are so excited to have you on board to discuss this all-important theme.
Have a fantastic day ahead.
Express emotions clearly
There's an old joke about diplomats which goes like this: If a diplomat says 'yes', it means 'maybe', if he says 'maybe', it means 'no', and if he says 'no', he is not a diplomat. Diplomats might know a thing or two about psychology, which might come in handy at a time when digital has essentially become the primary mode of communication. In an essay titled, 'Why You're Constantly Misunderstood on Slack (and How to Fix It)', Angela Lashbrook cites a study that found out that on email, people "tend to interpret positive emotions as more neutral, and neutral emotions as more negative."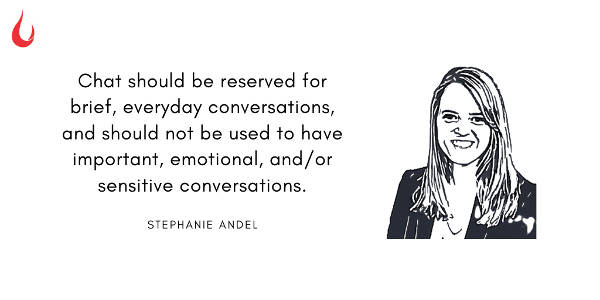 She writes: "This makes it all the more important that when you're happy about something, you're crystal clear about it: 'I absolutely love this! This project turned out incredible.' When you're unhappy, make that clear, too—and preferably communicate it via phone call or video, says Andel. 'Chat should be reserved for brief, everyday conversations, and should not be used to have important, emotional, and/or sensitive conversations. It is best to have those more intense types of discussions through video chat (or at the very least, by phone),' she says."
Control what you pay attention to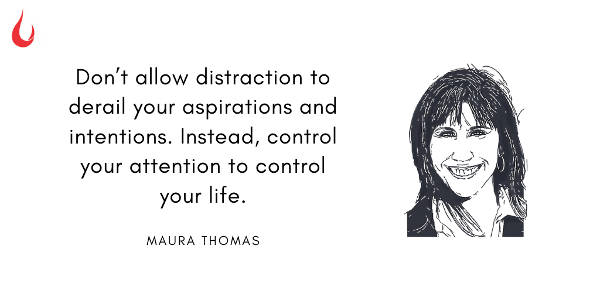 In Harvard Business Review, Maura Thomas, founder of RegainYourTime, and author of Personal Productivity Secrets and Work Without Walls, offers useful tips to improve attention. Here are two:
Control your technology. Remember, it's there to serve you, not the other way around! Decide to take control by turning off email and "push" notifications which are specifically designed to steal your attention.
Control your environment. Set boundaries with others, especially in an open-office setting. For example, use headphones or put up a "do not disturb" sign when you need to focus. If that doesn't work, try going to a different part of your office, or even another floor of your building.
Empathize
Maybe the other person has a point.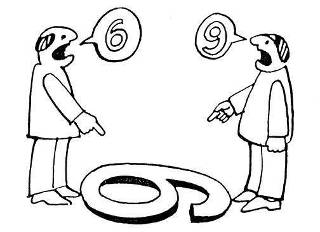 (Via WhatsApp)
Share with us an experience when your perspective changed completely after a conversation with someone. Reply to this mail. Or join our Slack channel.
And if you missed previous editions of this newsletter, they're all archived here.
Bookmark Founding Fuel's special section on Thriving in Volatile Times. All our stories on how individuals and businesses are responding to the pandemic until now are posted there.
Warm regards,
Team Founding Fuel