(Photo by Ravi Sharma on Unsplash)
Welcome to This Week in Disruptive Tech, a weekly column and newsletter that focuses on the intersection between tech and society. If you like it, please do share it with your friends and colleagues. If you have any feedback or comments, please add to the Comments section below. If you haven't subscribed already, you can subscribe here. It will hit your inbox every Wednesday sharp at 7 AM.
Even a couple of years ago, it looked as if everyone knew their place, and was clear about their moves in India. There were two groups of big technology companies, FAANG from the USA and BAT from China. Their strategies were different.
FAANG, short for Facebook, Amazon, Apple, Netflix, and Alphabet (formerly, Google), made their investments directly, setting up offices, hiring people, and establishing their brands. Amazon was a flashy example.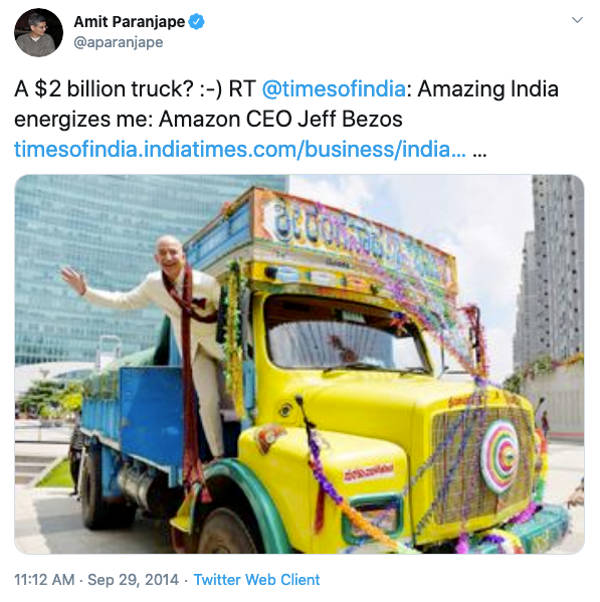 (Twitter)
In contrast, the Chinese trinity—Baidu, Alibaba, and Tencent—were expanding their presence by making investments in Indian companies. Alibaba is behind Paytm, BigBasket, Snapdeal and Zomato, while Tencent has backed BYJU's, Dream11, Hike, Ola and Swiggy. Chinese companies invested $4.6 billion in 2019 alone. Indian founders might be having the swagger, but the Chinese gave the Swag.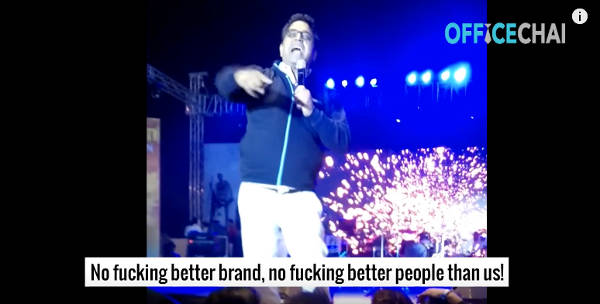 (YouTube)
And BAT strategy turned out not to be bad at all. The Indian government banned 59 mobile apps from China, including the popular Tiktok, but mostly left Chinese investments alone.
Now, it looks like FAANG has taken a leaf out of the Chinese playbook.
Facebook invested $5.7 billion in Jio in April this year.
Google announced it will invest $10 billion over the next five to seven years through an India Digitisation Fund, and it was followed by some media reports saying it will be investing $4 billion into Jio.
Interestingly, many who cheered the first announcement by Google weren't so happy with the following reports.
The first promised that the funds would go to, as CEO Sundar Pichai wrote in a blogpost, areas important to India's digitization
enabling affordable access and information for every Indian in their own language, whether it's Hindi, Tamil, Punjabi or any other
building new products and services that are deeply relevant to India's unique needs
empowering businesses as they continue or embark on their digital transformation
leveraging technology and AI for social good, in areas like health, education, and agriculture
The second, many complained, would only fatten the wallet of India's richest man, Mukesh Ambani.
Of course, it would be naive to imagine that Google's reasons for investing in India were restricted to the four points above. Several factors are behind the announcement. Google has been facing regulatory pressure in the US, and it has to seek markets abroad—and India presents a huge opportunity. Google has already made significant investments in India on multiple fronts. About 10 years ago it partnered with BSNL to run a bus around the country that allowed millions of Indians to experience the internet for the first time; more recently it tied up with Indian Railways to provide free internet in 400 stations. By one measure, Google Pay is a market leader in UPI-based payments. And aligning its own goals with that of the government, and making investments in Indian companies (rather than investing more in its own assets) will give it some protection from protectionist tendencies of the government.
At the same time, there is no reason why its investment in Jio (or for that matter, Facebook's investments in Jio) should be seen as an antithesis to developing the startup ecosystem. It's fair to assume that Jio realizes that copying the UX of popular apps can only take it so far. It has to start investing in product development capabilities within Jio, and buy promising companies. At one level, it might seem as if it's a bad thing. But, what's likely to be stage two? VCs will see Jio as a good exit strategy for investments, and start funding more. There will be more startups competing for the funds. The pool would eventually expand to include startups with bigger ambitions. The end result—left to market—will be a more robust startup ecosystem.
Why what works at one scale, doesn't work at another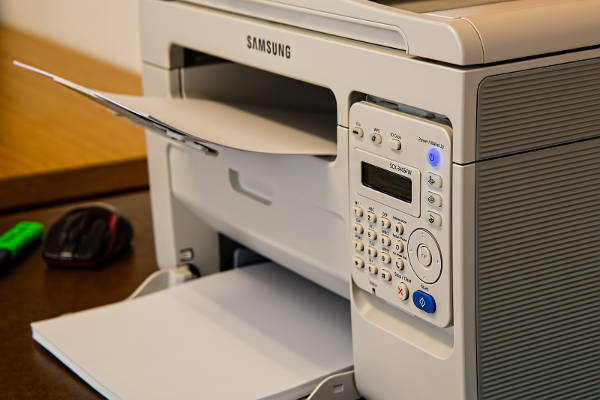 (Image by Steve Buissinne from Pixabay)
The New York Times reports that the fight against Covid-19 found an unexpected bottleneck. Fax machines. Here's the key paragraph:
"Before the pandemic, nearly 90 percent of laboratory test results for diseases tracked by public health departments were transmitted digitally, according to the C.D.C. But the need for widespread coronavirus testing has brought many more players into the public health arena, including companies that usually run tests only for employers, and small clinics that usually test for diseases like the flu and strep throat. That has pushed up the share of lab tests coming to public health departments in other forms."
Will lockdown increase AI adoption?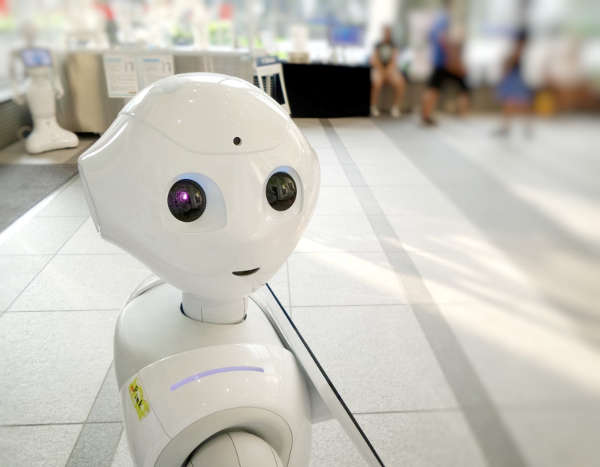 (Photo by Franck V. on Unsplash)
Kai-Fu Lee, author of AI Superpowers, thinks so. In an interview with Wired he spells out the pathway. He says:
"In the pre-pandemic world there are lots of companies that require people-to-people interaction. So people go to work, they have meetings, people take notes, they write on paper, they have records, and they call each other. But now that all the work is essentially operated and run online, everything from meetings to decisions to workflow becomes digital. And once it's digital, the company's management will see, oh, there's that part of expense report decision-making that could be done by AI. There's that part of customer service, we could simply have an AI agent rather than a human agent. Oh, the sales process, all this telesales could be done by AI with either automated speech generation or even synthesis of digital humans. So pieces of corporations and their workflow will become automated faster because it's already online and digital."