[Image by Mario Hofer from Pixabay]
Welcome to This Week in Disruptive Tech, a weekly column and newsletter that focuses on the intersection between tech and society. If you like it, please do share it with your friends and colleagues. If you have any feedback or comments, please add to the Comments section below. If you haven't subscribed already, you can subscribe here. It will hit your inbox every Wednesday.
Will Google reduce its tax?
What's the news: Google said it will enforce rules that require app developers distributing digital goods on its Play Store to use its payment system, making it harder for app developers to escape its 30% commission. While Google has said it will impact only 3% of users who currently don't use this feature, app developers aren't too happy and have expressed their discontent about "Google Tax" and the power it gets thanks to its dominance in the mobile OS market.
Why you should care:
No monopolist will agree they are a monopolist, but others will feel the pain
Google of course denies it's a monopoly and that it's abusing its power. Not surprising. "Monopolists lie to protect themselves. They know that bragging about their great monopoly invites being audited, scrutinized, and attacked," as Peter Thiel says in Zero to One. It's also not straightforward to determine if a tech business is a monopoly. Google might have a 95%+ share in the mobile OS market in India. But, it's not the only play store on the Android platform. Even as it clarified the rules on in-app sales, it also announced that it will make it easier for other play stores in the coming months.
So, it's no wonder that Google/Apple's rivals are joining hands, and a backlash is building up
Techcrunch reports, "13 app publishers, including Epic Games, Deezer, Basecamp, Tile, Spotify and others, have launched the Coalition for App Fairness. The new organization formalizes efforts the companies already have underway that focus on either forcing app store providers to change their policies or ultimately forcing the app stores into regulation."
In India, CNBC reports, "several members of the Indian startup ecosystem came together over a virtual meeting to protest against Google's PlayStore billing policy and called for setting up an industry body. The proposed association has tentatively been named as the Aatmanirbhar Digital India Foundation," quoting unnamed sources.
Often, such conflicts end up doing good for the system as a whole
There's no science behind the 30% Google Tax, even though 30% charged by these stores might have sounded reasonable at one point of time. Then people benchmarked it against retailers' margins. Now, they benchmark it against merchant discount rates. "The art of taxation consists of so plucking the goose as to obtain the largest amount of feathers with the smallest amount of hissing" (Jean Baptiste Colbert). Google and Apple know that there is too much hissing right now. So, both Apple and Google are likely to bring their commissions down sooner or later.
Bringing the taxes down might follow a Laffer Curve logic, and end up doing good for the ecosystem. Google will not be able to extract the same value, but the size of the pie will be bigger.
Builders are learning lessons. Apps can be booted out. Taxes can be extracted. Unfair rules can be imposed. So, new systems will have to replace old systems. As @VitalikButerin tweeted: "Google going further in the Apple mandatory-in-app-payments direction. We need more competition in app stores and ultimately mobile phone operating systems, and we need it now." We might not get it now. But all these strengthen the shift towards more decentralisation.
Why science matters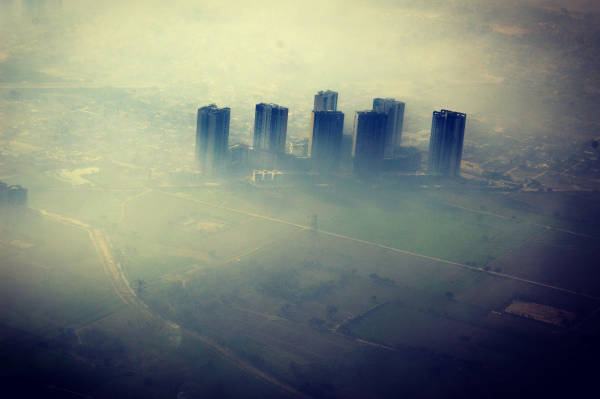 What's the news: Scientists at Indian Agricultural Research Institute (IARI), Pusa have come up with a composition of eight microbes that can speed up the decomposition of crops, and turn them to manure in about 20 days.
Why should you care
Start with Delhi: Delhi has a huge air pollution problem. According to one report, 18% of it is caused by industries, 21.5% by dust, but 41% by vehicular emissions, a reason why Delhi government tried odd-even policy once. However, during winter it gets worse. Last year, Supreme Court judges Arun Mishra and Deepak Gupta called Delhi "worse than hell". This year, people are already worried about the approaching winter. There are several reasons why it gets worse in winter, but a good part of it can be traced to Punjab and Haryana.
Go to Punjab and Haryana: Around this time every year, after the wheat harvesting season, farmers in Punjab and Haryana burn an estimated 35 million tonnes of stubble. And the smoke impacts Delhi. As Siddharth Singh, author of The Great Smog of India explained in an interview to ET, "Just as the stubble burning season begins in October, the wind direction changes to bring pollutants from Punjab and Haryana to Delhi. Wind speeds also slow down, meaning the pollutants then can't be easily evacuated. The Himalayas to the north are—excuse the pun—a Himalayan barrier." Farmers burn the stubble because that's the fastest way to clear the fields. There have been several proposals to disincentivize farmers from doing that. But they haven't worked well enough.
And, finally, land in a lab in Pusa: That's where they developed the tech. Often the solutions to several problems lie outside the domain of tech. It's in the business strategy, incentive structures, mindsets. But, a lot of problems can be solved by science and technology—to a good extent. And the innovation by IARI is one such. We still don't know how exactly it will play out. Delhi chief minister Arvind Kejriwal, who has never been averse to trying out different solutions to solve some of the toughest problems, has said he would urge Union Environment Minister Prakash Javadekar to ask neighbouring states to implement the tech.
How to think about AI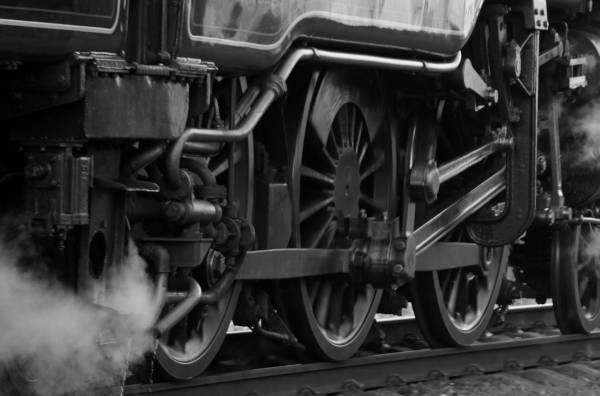 [Image by PublicDomainPictures from Pixabay]
What's the news: The inaugural the Squirrel AI Award for Artificial Intelligence for the Benefit of Humanity, a new prize recognizing outstanding research in AI, was awarded to Professor Regina Barzilay of MIT's Computer Science and Artificial Intelligence Laboratory (CSAIL), who has developed an approach to detect breast cancer using machine learning.
Here are three interesting things from a recent interview she gave to MIT Tech Review:
It's still early days: "Back when technology moved from steam power to electricity, the first attempts to bring electricity to industry weren't very successful because people just tried to replicate steam engines. I think something similar is going on now with AI."
We will soon be staring into a black box: "Some decisions would be really easy to explain to a human. If an AI detects cancer in an image, you can zoom in to the area that the model looks at when it makes the prediction. But if you ask a machine, as we increasingly are, to do things that a human can't, what exactly is the machine going to show you? It's like a dog, which can smell much better than us, explaining how it can smell something."
Data is a bottleneck: "But the main reason AI hasn't been more useful is not the lack of technology but the lack of data. You know, I'm on the leadership team of MIT's J-Clinic, a center for AI in health care, and there were lots of us in April saying: We really want to do something—where can we get the data?"
Dig Deeper
Quick Takes