[Image by FelixMittermeier from Pixabay]
Dear friends,
Welcome to yet another edition of This Week in Disruptive Tech, a newsletter that explores the intersection between tech, business and society. This week we look at
IBM's decision to spin off its tech services business,
UK's probe on Cambridge Analytica
A new report on Big Tech funding of AI researchers
The usual quick bites—tidbits of information from the world of tech
If you have suggestions, feedback, tips—or anything that you would like me to share in the newsletter—mail me at ramnath@foundingfuel.com. If you haven't subscribed already, you can subscribe here. It will hit your inbox every Wednesday.
Happy reading!
NS Ramnath
IBM and the art of letting go
What's the news? Last week, IBM announced that it was spinning off its technology services business, its biggest-ever business exit, to focus on cloud computing and artificial intelligence.
Why should you care?
Strategic decisions are often seen in terms of additions (new products, markets, etc), not subtractions. Yet, the best turnarounds are crafted with a 'not-to-do' list. Steve Jobs famously killed 70% of Apple's products in his second term ('Focus is about saying no'). Around the same time, Pepsi divested its restaurants business. In that line, Arvind Krishna, who became chief executive this year, said for him the strategic question was: "What do I not need?"
IBM has a history of shedding businesses to emerge stronger: We might still remember the famous 1984 Apple ad, pitching its computers against IBM's, but IBM itself sold off its personal computer business to China's Lenovo Group in 2005. It sold its semiconductor business to Global Foundries in 2014. From selling older versions of its computers in India in the '70s, it is now competing with TCS and Infosys for customers and talent in India these days. With its latest move, 25-33% of its employees in India will be moving to the spun-off entity.
Interestingly, IBM's split comes at a time when the US Congress proposed breaking up Big Tech: It argued that Amazon, Facebook, Google and Apple have gained too much monopoly power. However, breaking them up will not be easy because, unlike IBM, their various services are integrated in ways that will be hard to untangle. Big Tech is not just different from IBM, even as a group, they are different from each other. What will work for Amazon, won't work for Apple.
While the Congress proposal got a lot of press, another report by Rep. Ken Buck, a member of the House subcommittee, went mostly unnoticed. In that, he wrote, "We are concerned that sweeping changes could lead to overregulation and carry unintended consequences for the entire economy. We prefer a targeted approach, the scalpel of antitrust, rather than the chainsaw of regulation."
The Cambridge Analytica anti-climax that adtech insiders knew all along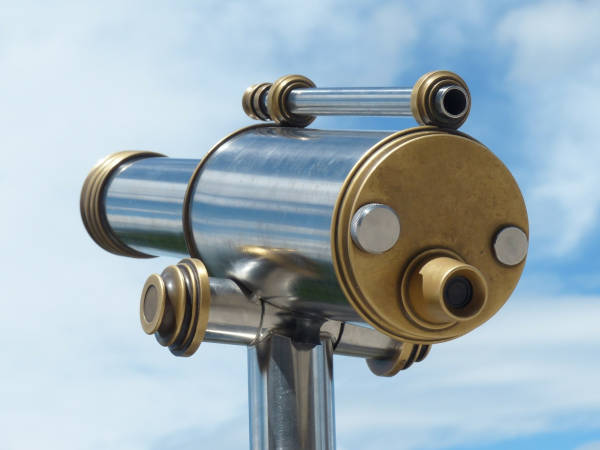 [Image by Hans Braxmeier from Pixabay]
What's the news? FT reports that a three-year investigation by the UK Information Commissioner's Office into Cambridge Analytica found no evidence that it misused data in an attempt to influence the 2016 Brexit referendum or the 2016 US presidential election.
Why should you care?
Cambridge Analytica was one of the biggest scandals to hit the headlines back in 2018. It hit Facebook hard. Many quit the platform after the news broke. Cambridge Analytica and its parent SCL closed down shortly after that. It raised questions about the fundamental business model of Facebook—using data about users to serve them up the most relevant ads.
Different sides are claiming victory over the findings. There's an old joke about India which goes like this: 'Whatever you say about India, the opposite is also true.' These days, one can use it for anything.
Benedict Evans, an investor and a sharp observer of tech, wrote in his newsletter that the findings, "confirmed what anyone paying attention already knew: Cambridge Analytica played no significant role in the Brexit referendum (nor the US elections), had no proprietary technology, and could not actually do the scary stuff it claimed."
Antonio García Martínez tweeted, "what's fascinating is how the people most clueless about how digital advertising works were most willing to believe the patent CA falsehoods, while those actually in that world were the most sceptical."
But then
The Guardian wrote, the letter confirmed that Cambridge Analytica had exploited Facebook data and said that, as investigators closed in on the company, it drew up plans to take its data offshore to avoid scrutiny.
The challenge before Facebook is not advertising and ad tech, but something core to what social media does—aggregation and amplification. The most telling takeaway from the ICO report is that Cambridge Analytica had no secret sauce—the claim that it had 5,000 data points about individuals was an exaggeration—and the targeted ads were ultimately ineffective.
The bigger problem for Facebook is something that many people believe to be what's right with Facebook—its ability to bring people together, and the amplification that comes from that very phenomenon. Only, just as it brings foodies, art lovers, and home-schooling parents together so they can exchange recipes, views and tips, it also brings together people at the extreme ends of ideologies, the long tail, with misinformed and prejudiced views of 'the other'. Here are two paragraphs from a recent New York Times report that highlight the issue.
Right: "The coup falsehood was just one piece of misinformation that has gone viral in right-wing circles ahead of Election Day on Nov. 3. In another unsubstantiated rumour that is circulating on Facebook and Twitter, a secret network of elites was planning to destroy the ballots of those who voted for President Trump. And in yet another fabrication, supporters of Mr. Trump said that an elite cabal planned to block them from entering polling locations on Election Day. All of the rumours appeared to be having the same effect: Of riling up Mr. Trump's restive base, just as the president has publicly stoked the idea of election chaos."
Left: "Other popular leftist sites, like Liberal Blogger and The Other 98%, have also twisted facts to push a critical narrative about Republicans, according to PolitiFact, a fact-checking website. In one inflammatory claim last week, for instance, the left-wing Facebook page Occupy Democrats asserted that President Trump had directly inspired a plot by a right-wing group to kidnap Gov. Gretchen Whitmer of Michigan."
Is AI an ideology?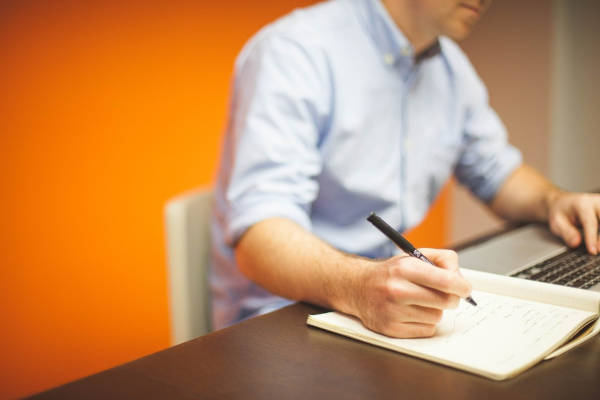 [Image by StartupStockPhotos from Pixabay]
What's the news? Wired reports that a study by Mohamed Abdalla, a doctoral student studying artificial intelligence at the University of Toronto, shows that 58% of AI researchers at four prominent universities have received grants, fellowships, or other financial support from 14 tech firms.
Why should you care?
Such funding raises serious conflicts of interests because this includes researchers who study the ethical challenges raised by the technology. The paper by Abdalla is titled 'The Grey Hoodie Project: Big Tobacco, Big Tech, and the threat on academic integrity'. In that he writes, "By comparing the well-studied actions of another industry, that of Big Tobacco, to the current actions of Big Tech we see similar strategies employed by both industries to sway and influence academic and public discourse."
However, there is a more fundamental problem with the way we look at AI. And that problem is, many of us take a tech-centric view of AI.
In a thought-provoking piece in Wired, Jaron Lanier & Glen Weyl argue for a human-centric approach to AI.
What does that mean? "If a program is able to distinguish cats from dogs,
don't talk about how a machine is learning to see. Instead, talk about how people contributed examples in order to define the visual qualities distinguishing 'cats' from 'dogs' in a rigorous way for the first time."
Because
"People have a special place in the world and being the ultimate source of value on which AIs ultimately depend."
"Everything we accomplish depends on the social context established by other human beings who give meaning to what we wish to accomplish."
The approach we take will determine how we shape business and economy. A human-centric approach to AI would mean all contributors (those who provide data, behavioural examples, and problem-solving online), not just elite engineers, are financially compensated.
It will also determine how we shape politics. The tech-centric view "has strong resonances with other historical ideologies, such as technocracy and central-planning-based forms of socialism, which viewed as desirable or inevitable the replacement of most human judgement/agency with systems created by a small technical elite." The human-centric view will fundamentally change that—and align itself well with a pluralistic society.
Take a pause, and think about this: The fundamental assumption of Abdalla's paper is that the funding from Big Tech will undermine the integrity of academics. But then, the column that challenges you to think differently about AI was written by two researchers who are actually working at Microsoft.
Quick Bites
China plans to test everyone in Qingdao (population 9 million) for Covid-19 in five days. Earlier this year, it tested everyone in Wuhan (population 11 million) in 10 days - BBC
The US Energy Information Administration expects the US will install 37 gigawatts of new wind and solar capacity this year, obliterating the previous record of almost 17 GW in 2016. - Scientific American
A bot powered by OpenAI's GPT-3 language model was posting comments on Reddit for a week in bursts of one post a minute before the sheer volume of posts caught someone's attention. - MIT Tech Review
Pakistan has banned TikTok saying the videos it circulated were "immoral and indecent." Techcrunch
Johnson & Johnson has paused a Covid-19 vaccine study due to an unexplained illness in a study participant. - STAT