[Photo by Artificial Photography on Unsplash]
Dear friend,
Welcome to the latest edition of This Week in Disruptive Tech, a newsletter that explores the intersection between tech, business and society. This week we have
Why ecommerce firms are hungry for brick-and-mortar
Data bites (New section! Tell us what you think)
The downside of the reputation economy
A tweet worth thinking about
Quick bites
If you have suggestions, feedback, tips—or anything that you would like me to share in the newsletter—mail me at ramnath@foundingfuel.com. If you haven't subscribed already, you can subscribe here. It will hit your inbox every Wednesday.
Happy reading!
NS Ramnath
Why ecommerce firms are hungry for brick-and-mortar
What's the news? Flipkart, one of the two big ecommerce firms in India and a part of Walmart since its acquisition last year, has agreed to buy a 7.8% stake in Aditya Birla Fashion and Retail (ABFRL), which owns Pantaloons, Allen Solly and Peter England among other brands, for Rs 1,500 crore.
Why should you care? The pain inflicted by coronavirus on brick-and-mortar retailers is well known. Demand dropped. Customer preference changed. Many were pushed to the wall. That ecommerce companies are rushing to buy a piece of traditional retailers underscores the changes the sector has gone through in the last few years. As Haresh Chawla argued in 2016, some of the advantages that ecommerce companies took for granted went away thanks to a mix of government action triggered by pressure from traders. (That pressure hasn't gone away. A traders' body has filed a complaint against this deal too.) Pricing as a tool to capture market share and drive growth doesn't work anymore. Which leaves ecommerce firms two levers:
(a) better product offering backed by data analytics
(b) acquisitions.
(a) involves endless experiments and takes time. (b) yields faster results, especially if a company is flush with funds. Ergo.
Dig Deeper:
Data bites
$34 billion: The amount that Ant Group is expected to raise in its IPO. That makes it the world's largest IPO, $5 billion more than Aramco (in December 2019) and nearly $10 billion more than Alibaba (September 2014).
3,000: The number of data points that the Republican National Committee has on every voter, according to a column in The Washington Post. But then, Cambridge Analytica claimed to have 5,000 data points on 230 million adult Americans, which the UK's Information Commissioner investigated and concluded was an exaggeration.
70%: The accuracy with which an AI model developed by IBM and Pfizer can predict the onset of Alzheimer's disease by going through writing samples.
The downside of the reputation economy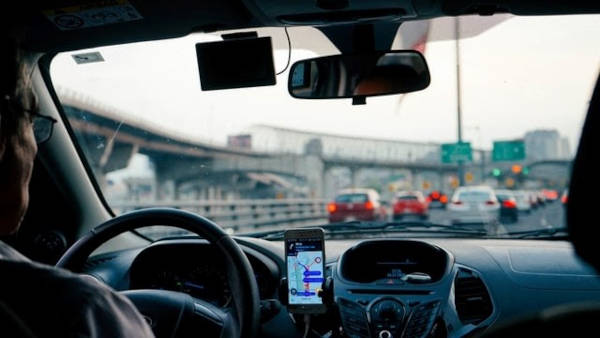 [Photo by Dan Gold on Unsplash]
What's the news? A former Uber driver, Thomas Liu, has sued Uber for racial discrimination, saying the ride-hailing firm continued to use customer rating to fire drivers despite knowing that passengers are prone to discriminate in their evaluation.
Why should you care? One of the biggest benefits of the internet is that it allowed strangers to trade information, goods and services far more efficiently than one could in the physical world. Trust is the key. Platforms such as eBay, Amazon, and now Uber, Ola and Airbnb, establish that trust by allowing two-way ratings. In Uber, passengers rate the drivers, and drivers rate the passengers. It helps everyone on the platform. For example, avoid sellers with low ratings on Amazon. If the ratings go too low, platforms can kick a member out.
In an ideal world, this should work perfectly. But, we don't live in an ideal world. People discriminate against others based on name, colour, accent, religion, caste, sexual orientation—and these days even political preferences. It's a reason why technology can't be neutral. It amplifies biases.
How should companies such as Uber deal with it? Make all drivers employees, and evaluate the drivers through other means? Evaluate, say, a driver from a minority group, against the ratings of other drivers from the same minority group, so racial discrimination is discounted? But won't that very act be termed racist? The problem is tougher than it seems.
Dig Deeper
A tweet worth thinking about
"Preferential attachment" is one of the best ways to model many internet companies. In essence, momentum leads to more momentum in a flywheel.
Latest place I'm seeing this in is newsletters and @SubstackInc. Every newsletter writer I'm following is switching over.
Quick bites
"What's next for flexible displays after they allow our smartphones to fold? Given how much people seem glued to their phones now, we anticipate that in the not-so-distant future, people will start wearing displays that attach directly to the skin." IEEE Spectrum
"Space junk clutters up orbits and poses an urgent threat to weather, security, communications and other satellites." Axios
"Michelle Colder Carras's 2018 study on how gaming can help veterans with mental health issues found that vets use games in a variety of ways to better their mental health, whether it's through connecting with others, coping with symptoms of PTSD, suicidality, or substance cravings, or creating meaningful leadership roles or even jobs through games." Wired