Dear Friend,
At Founding Fuel, we always believed in listening to voices that are different from ours. And sometimes, that's not easy. I discovered it earlier this week, when the Big Story surrounding Indian cricket broke: the clash between captain Virat Kohli and coach Anil Kumble.
I love cricket and having followed the game over many years, I can claim to know a thing or two. That's why I had my own pet theories about the controversy that looked all set to disrupt Indian cricket. And I thought I was dead right. Till I began engaging a handful of contributors—all of them very fine minds—from our network. What emerged from those conversations was a lot more nuanced—and somewhat contrarian—understanding of how leadership challenges play out in real life, be it in sport or business.
It takes effort to step out of our comfort zones. Yet most of our contributors consciously do that as a matter of practice. They seek out unique forums, new voices and bold ideas that challenge the status quo. Sahil Kini and Tom Hyland from Aspada Investment Advisors attended and presented their ideas at the much sought after Milken Institute Global Conference 2017 in Los Angeles, the second year running. The Milken Conference attracts global leaders from finance, government, healthcare, education, and technology—and offers perspectives on the big ideas of tomorrow. While much of the discussion is set in a Western world context, Sahil's despatch provides a sneak peak of how India is well-poised to contribute at least a couple of transformational ideas—Aadhaar and IndiaStack—to the rest of the world.
Rajesh Srivastava spent more than a couple of months to get Arvind and Vivekanand Pani, the two co-founders at Reverie Language Technologies, on his show, New Rules of Business. It is a matter of shame that while only 4% of our population speak English, less than 0.01% of the content on the internet is in Indian languages. That's why the work that the Pani brothers are doing is so significant.
Also don't forget to read my friend and co-founder Charles Assisi's piece. He packs quite a punch with his provocative yet deeply insightful column on the Indian liberal. It is an absolute must read.
If you like our newsletter, do share it with your friends and colleagues and ask them to subscribe to it.
One last word: Instilling deep listening and new collaborative frameworks lie at the core of what we do at Founding Fuel's enterprise learning business. This week, we're beginning a new conversation with a leading social venture in Bengaluru to leverage the power of our Design Thinking toolkit to bring about much-needed change in the larger sanitation and water ecosystem.
Happy reading!
Best,
Indrajit Gupta
On Behalf of Team Founding Fuel
Featured Stories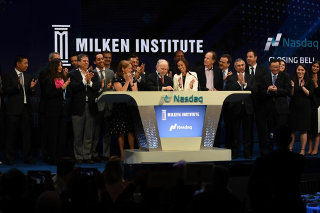 [Photograph from www.milkeninstitute.org]
Sahil Kini shares his notes from the Milken Institute Global Conference 2017, and describes how IndiaStack and Aadhaar will transform access to capital and other ideas in impact investing (Read time: 4 mins)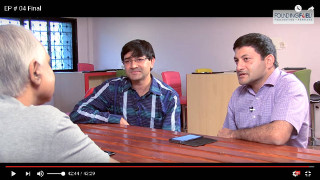 English dominates the internet, excluding crores of Indians. In this episode of New Rules of Business, Reverie Language Technologies' co-founders Arvind Pani and Vivekanand Pani talk to Rajesh Srivastava about bridging the language barrier, what to look for in a co-founder, and why startups should not rush to get investors (Play time: 43 mins)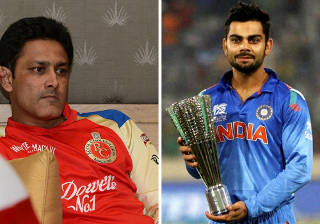 [Anil Kumble's photograph by Royal Challengers Bangalore under Creative Commons; cropped from original. Virat Kohli's photograph by himanisdas under Creative Commons; cropped from original]
The truth lies somewhere in between. There is merit in listening to a story from every perspective. Some lessons on leadership may just emerge, says Indrajit Gupta (Read time: 8 mins)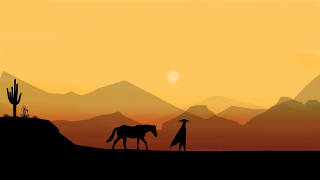 [Image by Yatheesh Gowda under Creative Commons]
Apparently, there is a battle raging between Indian liberals and orthodox forces. Unfortunately, much like unicorns and pink fairies, the Indian liberal is a myth, says Charles Assisi (Read time: 8 mins)
What We're Reading
A very detailed report on how the Swachh Bharat Mission is heading for failure, by Sagar in The Caravan magazine.
The results revealed that being unpopular — feeling isolated, disconnected, lonely — predicts our life span. More surprising is just how powerful this effect can be, says Mitch Prinstein in The New York Times
Most people have a hard enough time envisioning retirement at all, much less early retirement. Despite that, many workers have managed to quit their jobs and achieve financial independence by age 40 or even younger. Sipping drinks on the beach all day at the ripe old age of 30 sounds incredible, but there's a downside to it, too, says Kristin Wong in Lifehacker
From our Archives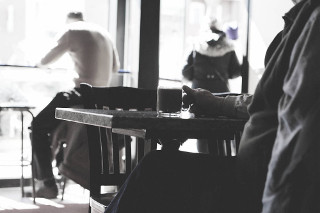 [Photograph: Latte by Leeroy]
Gourav Jaswal examines the phenomenon of why increasing numbers of people are pining to 'retire by 40'. And why are we envying those who seem to be doing nothing, instead of feeling sorry for them, he asks.
Say no if you don't have the particular competence, but the customer's reputation rests on it and there is a deadline, says Subroto Bagchi