[Photo by Rune Haugseng on Unsplash]
My entrepreneurial journey began in 2003. I had just left a cushy, promising job as an MBA to jump into this new, exciting world of "starting a business". The World Wide Web was exploding and the plan was to build an internet-based product for online users globally. I use the word "business" and not "startups", since back then, people in India were largely oblivious to the word "startup". They understood the word "business", which for many middle class Indians came with a fair bit of negative connotations.
For me, this was a bit of a wild, impetuous decision and while I was mentally prepared to rough it out, something that I hadn't anticipated and which caught me totally unawares was this services versus products debate, especially from an Indian standpoint.
Products often mean you are embarking on a choppy, risky, longish journey. You are thinking about a customer problem from first principles, with no sight of when you will get anywhere close to a business model, revenues, customers and profits.
Right from the start, this led us to face distrusting questions everywhere—while looking for an office in Delhi, hiring our early employees, or contracting vendors for deliveries. Most people wanted to work with "reliable" and "stable" companies. For much of our initial startup journey, factors that inherently characterise product companies continued to dog us. There was team resistance to frequently changing product roadmaps, employee turmoil and exits due to pivoting business plans. There were whispers of "Oh! The founders are perpetually confused" during watercooler conversations.
SlideShare had offices in New Delhi and San Francisco. We had laboured to ensure that both offices should be on an equal footing in terms of relative impact and responsibility. But to our surprise, these dysfunctional issues seemed to crop up largely in the Delhi office. On the whole, we were fortunate to pull off the company, but that decade-long experience taught us that while startups in general are tough, product startups in India are brutal and punishing—possibly a reflection of the ecosystem's concomitant maturity levels.
Almost a decade later (in 2015), I was exiting SlideShare/LinkedIn and in a somewhat accidental turn of events, I found myself in the midst of another equally challenging "product situation". The Government of India (ministry of electronics and IT) offered me the role of an architect in a key national digital infrastructure project. The task for me was to lead a team that would first architect and nucleate a "product" and then build out a public-private ecosystem around it.
It was my first brush with how the government works. A few weeks into the role it became clear to me that while governments as a system were very well geared towards managing "projects and solutions", they were very new to "products". It was as if this word (and what it represented) had previously not existed in their lexicon.
One incident comes to mind as a case in point: I had moved an internal office recruitment file for approval by HR with a suggested team structure. One of the most important positions had been marked as the "product manager". The HR department was perplexed. They called me to explain what this role meant. To me, it seemed as if they were encountering this term for the first time! It took me many days of sustained awareness building to get them up to speed with "products", "product management", etc.
These personal anecdotes may appear as random data-points, but at a deep level, they are manifestations of an imbalance in the Indian software industry, which is dominated by IT services and outsourcing, and lags significantly behind when it comes to software products and platforms.
The ministry of electronics and IT has recently launched the country's first ever National Policy on Software Products (#NPSP). Its rollout marks a watershed moment and should serve as a trigger to correct that imbalance.
Let's raise a toast to the emergence of India as a "product nation".
Amit Ranjan
With Team Founding Fuel
Featured Stories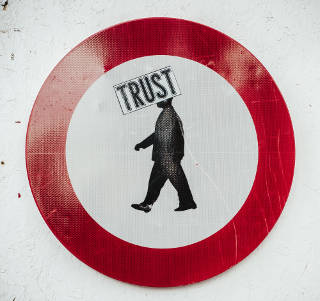 [Photo by Bernard Hermant on Unsplash, cropped from original.]
June 24, 2019: A roundup of news and perspectives on disruptive technology from around the world. In this issue: Deepfakes, Facebook's Libra, CRISPR, Slack IPO and Oxford University. (By NS Ramnath. Read Time: 6 mins)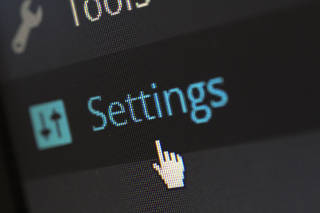 [Image by Werner Moser from Pixabay]
India's new software products policy marks a watershed moment in its economic history. Can the nation make it count? (By Amit Ranjan. Read Time: 8 mins)
Amit Ranjan Recommends
Cooking as a service
"What really happens in 'access' or 'as-a-service' economies: as friction goes away, we turn away from owning assets and towards consuming services as a way of fulfilling our jobs to be done." | Alexdanco.com
The second half of humanity is joining the internet
"The second half of the internet revolution has begun…. it is changing how society works—and also creating a new business puzzle." | The Economist
No, data is not the new oil
"Why would Facebook or Google owe you anything? ... You willfully used a service and generated data that wouldn't otherwise exist. What you get in return is Facebook itself, for which you've not paid a nickel…. None of these modern marvels is cheap to maintain. You're not contributing to some limited pool of data on whose resulting revenue you can stake a claim; you're an infinitesimally small part of a data cooperative whose benefits accrue to the very users that generated it." | Wired
From Our Archives
Must reads on how to attract and retain talented people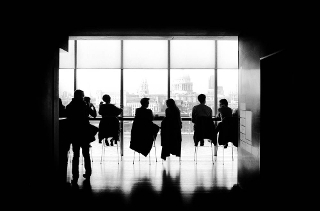 [Photograph by Unsplash under Creative Commons]
How to attract and retain the best candidates. (By Pankaj Tibrewal)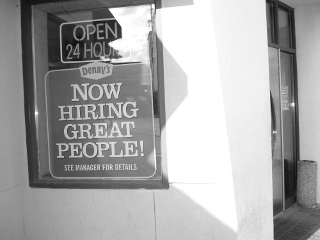 [Photograph by James 2 under Creative Commons]
How to navigate a job market where a lot of people are looking at start-ups primarily for a big spike in their salaries. (By Nitin Srivastava)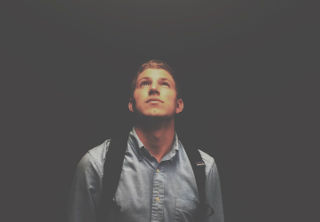 [Photograph source Pexels.com under Creative Commons]
What to do when you have a high achiever who is raring to go, but is not ready for the big stuff yet. (By Subroto Bagchi)