[The White House from Washington, DC. Official White House Photo by Pete Souza, Public domain, via Wikimedia Commons]
Good morning,
When we got our hands on a digital edition of Barack Obama: A Biography, a book people across the world are talking about, the first thing we did was scan for the former US President's account of his India visit. We read with much interest an account of a few quiet moments Obama spent with former Prime Minister Dr. Manmohan Singh.
"Our first evening in Delhi, he and his wife, Gursharan Kaur, hosted a dinner party for me and Michelle at their residence, and before joining the other guests in a candlelit courtyard, Singh and I had a few minutes to chat alone. Without the usual flock of minders and notetakers hovering over our shoulders, the prime minister spoke more openly about the clouds he saw on the horizon. The economy worried him, he said.
"Although India had fared better than many other countries in the wake of the financial crisis, the global slowdown would inevitably make it harder to generate jobs for India's young and rapidly growing population. Then there was the problem of Pakistan: Its continuing failure to work with India to investigate the 2008 terrorist attacks on hotels and other sites in Mumbai had significantly increased tensions between the two countries, in part because Lashkar-e-Tayyiba, the terrorist organization responsible, was believed to have links to Pakistan's intelligence service. Singh had resisted calls to retaliate against Pakistan after the attacks, but his restraint had cost him politically. He feared that rising anti-Muslim sentiment had strengthened the influence of India's main opposition party, the Hindu nationalist Bharatiya Janata Party (BJP).
"'In uncertain times, Mr. President,' the prime minister said, 'the call of religious and ethnic solidarity can be intoxicating. And it's not so hard for politicians to exploit that, in India or anywhere else.'
"I nodded, recalling the conversation I'd had with Vaclav Havel during my visit to Prague and his warning about the rising tide of illiberalism in Europe. If globalization and a historic economic crisis were fueling these trends in relatively wealthy nations—if I was seeing it even in the United States with the Tea Party—how could India be immune?... Across the country, millions continued to live in squalor, trapped in sunbaked villages or labyrinthine slums, even as the titans of Indian industry enjoyed lifestyles that the rajas and moguls of old would have envied. Violence, both public and private, remained an all-too-pervasive part of Indian life. Expressing hostility toward Pakistan was still the quickest route to national unity, with many Indians taking great pride in the knowledge that their country had developed a nuclear weapons program to match Pakistan's, untroubled by the fact that a single miscalculation by either side could risk regional annihilation."
There's much to think about.
In this issue.
The man who conquered noise
Learning from nature
Spying in different countries
The man who conquered noise
One of the most compelling stories we read in recent times is about the rise of Huawei from notoriety to the powerhouse that it is now and how Erdal Arikan, an obscure Turkish scientist's breakthrough propelled that. What makes this story extra special is that it is written by Steven Levy, one of our favourite writers on technology. An interesting passage in the narrative published in Wired magazine includes Levy's account of his first meeting with Arikan.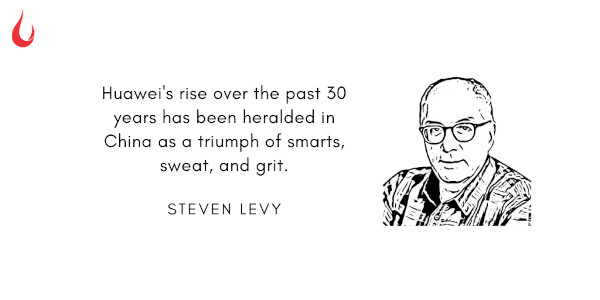 "From the moment I learned about polar codes, I wanted to meet Erdal Arikan. I doubted that he would speak to me. One journalist who had tried got the following response: 'I do not wish to talk about my own work.' He was wary when I first reached out, but when I said I would come to Ankara, he agreed to meet. He picked me up at my hotel, leading me to his car with a quick handshake. He told me the school's history as we drove to a kebab spot for dinner. The restaurant staff knew him, and I let him do the ordering. By the time he drove me back, he was excitedly sharing his views on 5G. We met again the next day at his office at Bilkent University, which is now a top research institution in Turkey, with 12,000 students. In 2019, Arikan received the Shannon Award, the top honour in information science, for his work on polar codes. As he escorted me through the lobby of the engineering building that houses the department he helped build from scratch, we walked past a large framed photograph of Claude Shannon. The quote above it reads: 'We may have knowledge of the past but cannot control it; we may control the future but have no knowledge of it.'"
Dig Deeper
Learning from nature
Environmentalists across the world hope Joe Biden's presidency will be a little better for planet earth, by pushing the US and the rest of the world to align environmental goals, rules and regulations with kindness. Some of that might happen by simply observing the amazing diversity in this world. BBC Science Focus magazine carried an extract from Carlo Rovelli's new book of essays There Are Places in the World Where Rules are Less Important than Kindness. Here are three paragraphs that we found thought provoking.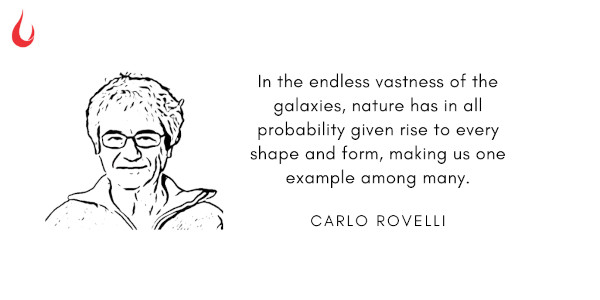 Rovelli writes: "Peter Godfrey-Smith is a philosopher concerned with the nature of consciousness, as well as a passionate scuba diver and a captivating writer. Other Minds is a work of popular science that describes the ingenious behaviours of these extraordinary creatures, and at the same time a convincing book about the nature of consciousness. It argues that consciousness is not something that does or does not exist: it is something that exists in different degrees and different forms: it is a form taken by the relations between an organism and the world.
"What interests us about 'octopoid' intellectual complexity is not just the similarities with our own, it is also the differences between the two types. The neural structure of an octopus is different from ours: instead of being concentrated in a brain, it is articulated throughout its entire body, including its arms, diffused just below the surface of its body. It is a complex but radically alien intelligence. An octopus tentacle severed from its body continues to exhibit a complex capacity to process information.
"An octopus has an amazing capacity to radically alter its skin colours and patterns, changing them rapidly. The colour of its epidermis is controlled by an extremely rich network of diffuse neurons, and the colour changes may also be used as a form of communication. I have no difficulty imagining what it must be like to be a cat. I watch a cat stretching out in the sunshine on a hot summer afternoon, and I can easily identify with that. But what must it feel like to be an octopus, with its brain spread throughout its body and its arms which can each think separately?"
Dig Deeper
Spying in different countries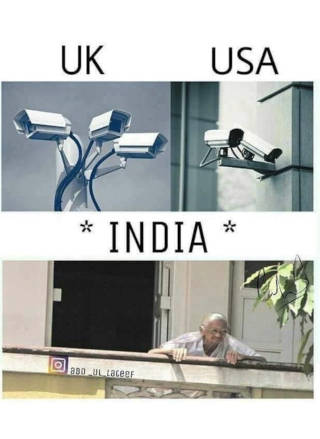 (Via Twitter)
We thought this tweet by Kaushik Basu, now at Cornell University and former Chief Economist at the World Bank is both funny and a comment. Is there something like this that got your attention? Do share it on our Slack channel.
And if you missed previous editions of this newsletter, they're all archived here.
Bookmark Founding Fuel's special section on Thriving in Volatile Times. All our stories on how individuals and businesses are responding to the pandemic until now are posted there.
Warm regards,
Team Founding Fuel