[Image by fancycrave1 from Pixabay]
Good morning,
If you are reading this on your mobile phone, activate your keyboard—or if you are reading this on a computer, look down at your keyboard—and take a few seconds to think about how the keys are arranged, and go on to read this interesting extract from a recent book, Think Like a Rocket Scientist, by Ozan Varol, a law professor at Lewis & Clark Law School.
In the book, he narrates an anecdote from his early days as a teacher. He writes, "When I first started teaching, it struck me as odd that the students at my law school were required to take Criminal Procedure—a difficult class requiring a strong foundation in other topics—in their first year. Over lunch, when I asked a senior colleague to explain, he lowered the newspaper he'd been studying and dismissively remarked, 'We've always done it this way.' Decades ago, someone decided to structure the curriculum this way, and that was a good enough reason to stick to it. Since then, no one had raised a hand and asked why or why not."
A few paragraphs later, he talks about the keyboard. "The keyboard layout most of us use was designed to be inefficient. Before the current arrangement, typewriters would jam if you typed too quickly. The QWERTY layout (named after the first six letters on the keyboard) was created specifically to slow down typing speed to prevent mechanical key blockage. In addition, for marketing purposes, the letters that make up the word typewriter were placed on the top line to allow a salesperson to demonstrate how the machine operates by quickly typing the brand name (try it out!). Of course, mechanical key blockage is no longer a problem. Nor is there a need to type typewriter as quickly as possible. Yet despite the availability of far more efficient and far more ergonomic layouts, the QWERTY arrangement still dominates."
Why has it persisted? One reason, he says, is the cost of change. The other reason is more interesting. "Vested interests also reinforce the status quo. High-level executives at Fortune 500 companies shun innovation because their compensation is tied to short-term quarterly outcomes that may be temporarily disrupted by forging a new path. 'It's difficult to get a man to understand something,' Upton Sinclair said, 'when his salary depends on his not understanding it.'"
In this issue
Rahul Matthan on connecting the dots
Will WANI unleash a PCO-like revolution?
Christmas spirit
Have a fantastic day.
(Note: Founding Fuel may earn commissions for purchases made through the Amazon links in this article.)
Rahul Matthan on connecting the dots
Rahul Matthan, author of Privacy 3.0 and a partner at Trilegal, in his latest Ex Machina column talks about a system he uses to capture his ideas, and see the connection between them even when they are separated by time and themes.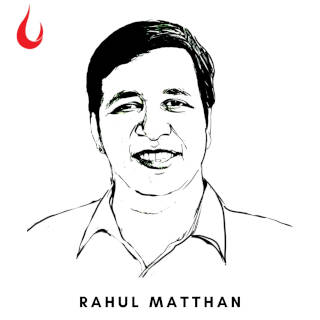 "As with all such technologies, it takes a while before the effort you put in starts to yield results. But once the volume of notes in your personal knowledge graph crosses a critical threshold, the connections begin to magically surface on their own."
Matthan writes: "The internet has brought all the world's knowledge within our grasp. But access to information is just the first step. What we need next are tools to reveal connections hidden deep within that knowledge. As good as machines have become at predicting patterns, they are still hopeless at connecting the dots. That is why a tool like GPT-3 is not really useful for what I want to do. What I need instead is technology that helps me think.
"Niklas Luhmann was a German scholar who in the course of his career wrote 70 books and over 400 scholarly articles. The secret behind this prodigious output was a technique that he called Zettelkasten—a systematic note-taking workflow that has all of a sudden become a rage among some of the world's top knowledge warriors.
"Described simply, Zettelkasten is a process designed to bring to the surface connections between disparate pieces of knowledge by taking precise, atomic notes and systematically indexing and tagging them so that they are relevant in all the different intellectual contexts they might be put to use.
"Luhmann made notes of everything he read, but, unlike the rest of us, also linked each note with those he had made before. This way, every item of new information appropriately re-surfaced all the connected pieces of past knowledge that he had accumulated—even if that past knowledge had been gathered in a completely different context.
"It is this ability to access undiscovered connections that was the secret of his prolific literary output. It is this magic that some of the latest, most cutting-edge personal knowledge management tools are trying to replicate in code."
There are a number of tech tools to do this—Evernote, Notion, Obsidian, for example. But Matthan's favourite is Roam Research. "Roam allows me to take free-form notes and then, using a technique called back-linking, lets me link those notes to every other note related to the topic that I have made before," he writes.
Dig Deeper
We would also like to take this opportunity to invite you to a special learning session, "The Best Business Books of 2020" with D Shivakumar, President (Corporate Strategy and Business Development) at Aditya Birla Group and R Sriram, Co-Founder, Next Practice Retail.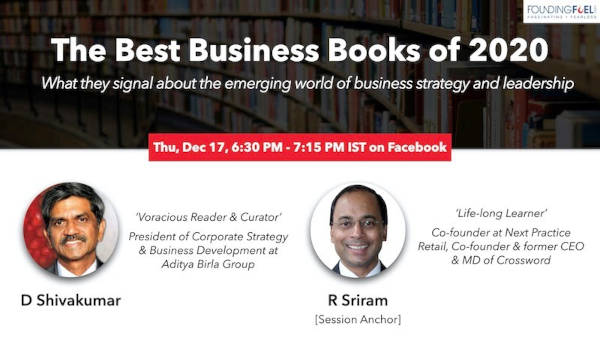 Shivakumar, or Shiv, as he is known, has a strong fan following in our Founding Fuel community, for his book recommendations that give readers a headstart to the emerging trends in management, strategy, innovation, entrepreneurship and leadership. Like in the past two years, Shiv will be sharing his Best Business Books for 2020 too. The launch will be accompanied by a special conversation with R Sriram on what's different about this year's selection. Shiv will also share some of his superpower secrets about how he is able to nurture the discipline to read in the midst of a busy professional life.
You can register for the event here: https://bit.ly/Books2020FF
Will WANI unleash a PCO-like revolution?
On Wednesday, the Union cabinet approved a proposal to set up public Wi-Fi hotspots across the country via public data offices or PDOs aimed at dramatically improving access to broadband internet services. The best way to think about PDOs is the ubiquitous PCOs of yesteryears, which 'sachetized' telephone services and made it accessible to millions of Indians. PM Wani hopes to do the same for broadband connectivity and content.
This was one of the favourite projects of former TRAI chairman RS Sharma. Our colleagues Charles Assisi and NS Ramnath had a chance to look at the deck Sharma presented to the PMO back in 2018. We are presenting a few slides from the deck, because it gives a sense of the idea behind the initiative.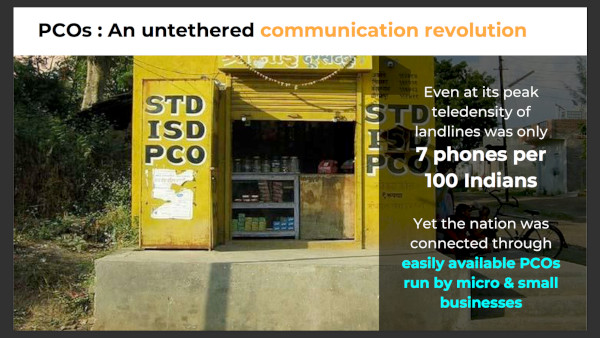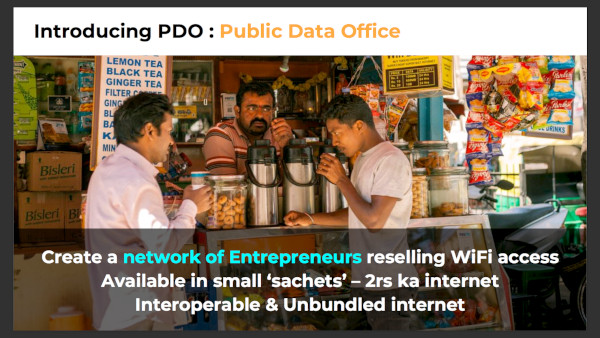 Dig Deeper
Christmas spirit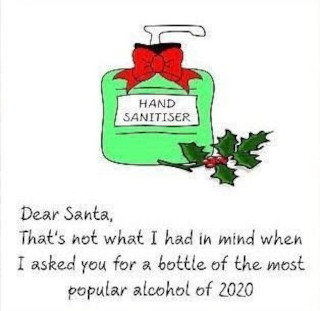 (via WhatsApp)
Tell us what you think and find noteworthy. Head over to our our Slack channel.
And if you missed previous editions of this newsletter, they're all archived here.
Bookmark Founding Fuel's special section on Thriving in Volatile Times. All our stories on how individuals and businesses are responding to the pandemic until now are posted there.
Warm regards,
Team Founding Fuel