[Image by Wilfried Pohnke from Pixabay]
Good morning,
How often have you been told by organizers at an event that the speakers there will deliver talks that resemble the TED format? But few people know what actually went into creating the TED format.
In TED Talks: The Official Guide to Public Speaking, Chris Anderson writes about the anguish he wrestled with in his mind: "What if I failed? The public humiliation would be pretty intense. I consulted friends, lay awake at night trying to imagine every possibility, but couldn't get to a decision."
He goes on to describe what convinced him and the philosophical underpinnings of a TED Talk. "What finally convinced me to go for it was, believe it or not, a passage in a book I happened to be reading at the time, namely David Deutsch's The Fabric of Reality. In it he asked a provocative question: Is it really true that knowledge has to become ever more specialized? That the only way we can achieve success is by knowing more and more about less and less? The specialization of every field—medicine, science, art—seemed to suggest this. But Deutsch argued convincingly that we must distinguish knowledge from understanding. Yes, knowledge of specific facts inevitably became specialized. But understanding? No. Not at all.
"To understand something, he said, we had to move in the opposite direction. We had to pursue the unification of knowledge. He gave lots of examples in which older scientific theories were replaced by deeper, broader theories that tied together more than one area of knowledge. For example, an elegant worldview based on the sun sitting at the center of the solar system replaced massively complex explanations of the whirling motions of individual planets around Earth.
"But more importantly still, Deutsch argued, the key to understanding anything was to understand the context in which it sat… It's only by looking at that larger pattern that you can gain actual understanding… I read this when I was dreaming about TED, and a light bulb flashed on. Of course! That was it!... So actually what made TED work was not really just the synergy between technology, entertainment, and design. It was actually the connectedness of all knowledge."
In this issue
What's the best way to distribute vaccines in India?
A weather check on New Year resolutions
Are you still on Twitter?
Have a good day.
What's the best way to distribute vaccines in India?
There are intense debates across the world on how to distribute vaccines, especially given it will take vaccine manufacturers some time to catch up the global demand. The UK is trying to solve the problem by pushing the second dosage as much as it can. The US, like many other countries, is prioritizing who they will vaccinate first. The Centers for Disease Control and Prevention (CDC) has said that there is no evidence that contracting coronavirus provides long-term immunity, and would like to cover even those who recovered from Covid-19.
In a column, Sanjiv Agarwal, founder of the Good Governance India Foundation, and Jay Bhattacharya, professor of medicine at Stanford University, suggest that India should skip the previously infected people.
They write: "Checking for previous infection is simple. Before vaccination, patients should be asked if they have been previously infected, and if the answer is no, an inexpensive test for antibodies should be administered. Only if that test is negative should the vaccine be administered. This procedure will not capture all previous infections since antibodies fade after a few months, and many infected people were never identified as cases. Still, this procedure will nevertheless spare a large number of people from unnecessary vaccination.
"Thus, reserving vaccine doses for people who have not been previously infected could solve the problem of excess demand for the vaccine by the vulnerable in the early months of the vaccine roll out when not enough doses will be available for all."
They argue that this would bring down the need for vaccination by 50 to 70%. They say, "mathematical models imply that more than 50% of the Indian population may have developed natural immunity to the virus. This fact is corroborated by serological tests for Covid antibodies carried out commercially on a large scale by Thyrocare. The founder of Thyrocare, Dr A. Velumani, says that "nature… already has immunised, freely, silently 70% Indians".
Dig deeper
A weather check on New Year resolutions
In The Guardian, Dr Laurie Santos, a psychology professor at Yale who teaches a course on the science of happiness, points out that research shows most of these popular January goals don't improve our happiness as much as we assume. So what's one to do?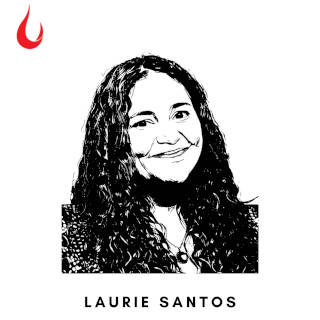 "Counting your blessings before you fall asleep sounds cheesy, but it can boost your wellbeing in as little as two weeks."
She writes: "I advise my students to take a more evidence-based approach to picking resolutions, inspired by scientific studies of what does make us feel good. For example, instead of trying to change your body shape this month, focus on changing your mindset. Try counting your blessings before you fall asleep. It sounds cheesy, but research shows that the simple act of writing down three to five things you're grateful for each day can significantly boost your wellbeing in as little as two weeks. Another positive mindset shift involves becoming more present. Research by Harvard psychologist Dan Gilbert and colleagues shows that no matter what we're doing, we're usually happier when we're paying attention. So why not commit to boosting your presence with a few minutes of meditation every morning? Finally, consider switching from a selfish me-me-me mindset to one that's a bit more focused on others. Study after study shows that people are happier when they're helping people in need."
Dig deeper
Are you still on Twitter?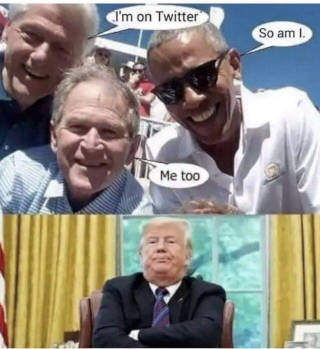 (Via WhatsApp)
Tell us what you think and find noteworthy. Head over to our our Slack channel.
And if you missed previous editions of this newsletter, they're all archived here.
Bookmark Founding Fuel's special section on Thriving in Volatile Times. All our stories on how individuals and businesses are responding to the pandemic until now are posted there.
Warm regards,
Team Founding Fuel
(Note: Founding Fuel may earn commissions for purchases made through the Amazon affiliate links in this article.)