[Image by Dr StClaire from Pixabay]
Good morning,
To make sense of the political narratives around us that changes everyday, we turned our attention to the chapter on how to occupy the moral high ground in Robert Greene's The 33 Strategies of War. Greene's book draws from all the great traditions of the world and we believe his book delightful, important and enduring.
"Appearances and reputation rule in today's world; letting the enemy frame these things to its liking is akin to letting it take the most favourable position on the battlefield. Once the fight for moral terrain has begun, you must fight to occupy the high ground in the same way you would in a shooting war.
"Like any form of warfare, moral conflict has both offensive and defensive possibilities. When you are on the offense, you are actively working to destroy the enemy's reputation… In working to spoil your enemy's moral reputation, do not be subtle. Make your language and distinctions of good and evil as strong as possible; speak in terms of black and white. It is hard to get people to fight for a gray area.
"Revealing your opponent's hypocrisies is perhaps the most lethal offensive weapon in the moral arsenal: people naturally hate hypocrites. This will work, however, only if the hypocrisy runs deep; it has to show up in their values. Few will care about some innocuous self-contradictory comment made or vote taken long ago, but enemies who trumpet certain values as inherent to their side yet who do not always adhere to those values in reality make juicy targets… If a fight with your enemies is inevitable, always work to make them start it.
"In general, in a conflict that is potentially nasty, in which you are certain the enemy will resort to almost anything, it is best that you go on the offensive with your moral campaign and not wait for their attacks. Poking holes in the other side's reputation is easier than defending your own. The more you stay on the offensive, the more you can distract the public from your own deficiencies and faults—and faults are inevitable in war. If you are physically and militarily weaker than your enemy, all the more reason to mount an exterior maneuver. Move the battle to the moral terrain, where you can hamstring and beat a stronger foe."
Have a good day!
In this issue
Kumar Mangalam Birla on the year that was
Am I part of the problem?
Allocate time wisely
Kumar Mangalam Birla on the year that was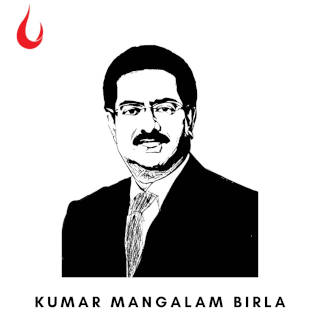 "The economists, I am told, are now searching for alphabets that will adequately describe this trend of cautious optimism."

Last week, Kumar Mangalam Birla, chairman of the Aditya Birla Group, wrote a five page note with his reflections on the year that was and how he is thinking about the year that is. The note was posted on LinkedIn and on the conglomerate's website. He starts off saying "it is almost presumptuous to write the epilogue to the year and draw weighty conclusions regarding the 'Post Pandemic World'—so soon. However, recent events are fresh, and I find value in capturing some early reflections—I have organised these along the lines of society, economy, organisation, culture, and the individual."
Having done that, he goes on to articulate the five big themes that are top of mind for him.
Corporates are also citizens that count: "It is expected to be humane, ethical, have empathy, and be a caring friend of society."
Ultimately, volatility is a froth: "It is far more important to focus on core economic and business variables, the demographic drivers of market trends, and the technological drivers of supply chains. These fundamental variables don't change as discontinuously as prices and indices suggest."
Don't ignore the comorbidities—whether in life or business: "The excessive financial leverage that provides sugar highs while weakening fundamentals in the long term, lax processes that lead to inventory build-ups clogging supply chain arteries like some pernicious cholesterol, or most devastating, a lack of focus on building consumer and human relationships."
WFH ain't no WFO: Many have opined that WFH is going to be a mega-trend of this decade. I have a slightly contrarian view. The 'Office', after all, isn't just a place where we come to work. It is a melting pot—of people, ideas, and conversations."
Build your reserves: "In each of our professional contexts, we will often be called upon to be innovative, disruptive, and resilient. But I have learnt that these outcomes do not necessarily stem from moments of individual brilliance, but from the patient building of reserves."
Dig Deeper
How to apologize
Why is it so difficult to deliver a truly useful apology? Elizabeth Sampat, a game designer, first grappled with this question in 2017. That was a time when allegations of sexual misconduct were being made against men who wielded considerable clout.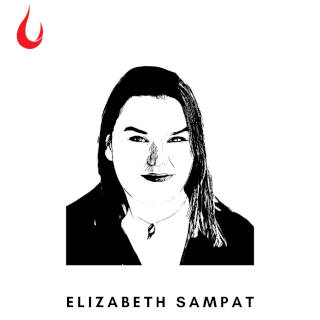 "We think apologies are about us."
So, The Verge magazine reports, Sampat "asked herself how she would respond if someone she loved had humiliated an unconscious woman for a photo… How would she explain to them what they had done wrong, and how would she want them to react? Those questions led her to making 'Am I Part Of The Problem?', an interactive tool created with Twine designed specifically to help people apologize and make amends.
"The answer is a complex one, but Am I Part of the Problem? offers a step-by-step examination of intent and harm. 'You're here because someone felt hurt by your actions, whether or not you intended to hurt that person,' its baby blue text reads. 'Whether you intend to harm someone does not change whether that person was harmed. But: intent is still real, and it matters.' It encourages users to be open about whatever has brought them to the page, and whether they intended to harm someone or not…
"[T]he tool walks users through the process of writing an apology and whether or not amends can or should be made. In the wrong situation, it warns, even a well-meaning apology could interrupt someone's healing process."
Dig Deeper
Allocate time wisely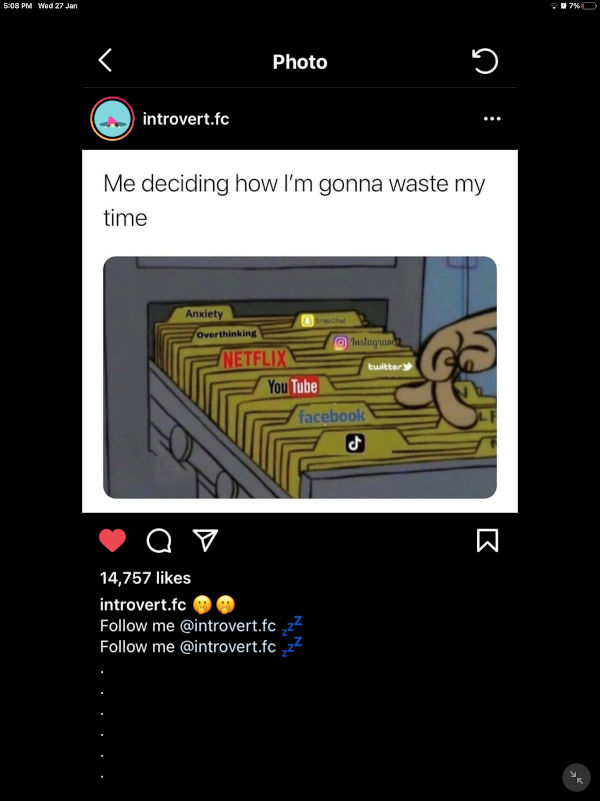 (Via Instagram)
Tell us what you think and find noteworthy. Head over to our our Slack channel.
And if you missed previous editions of this newsletter, they're all archived here.
Bookmark Founding Fuel's special section on Thriving in Volatile Times. All our stories on how individuals and businesses are responding to the pandemic until now are posted there.
Warm regards,
Team Founding Fuel
(Note: Founding Fuel may earn commissions for purchases made through the Amazon affiliate links in this article.)